A pleasant occupation for a spring day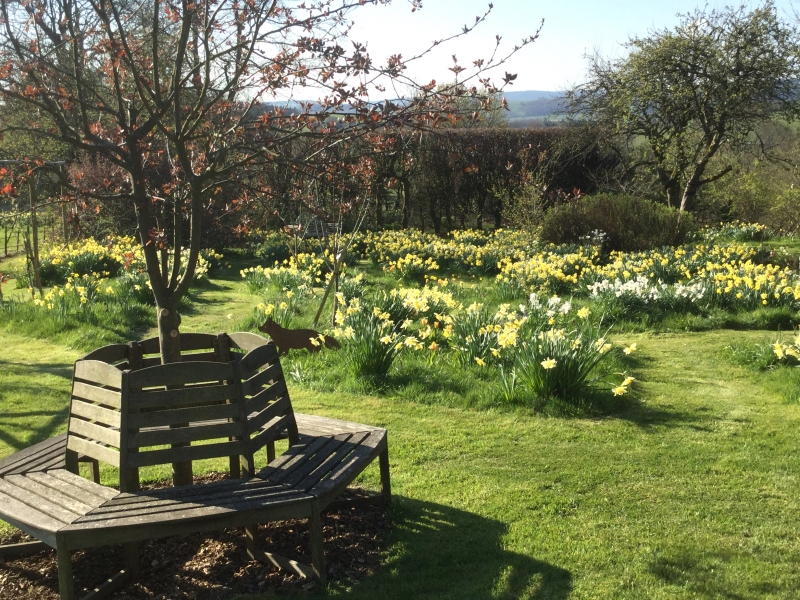 There are thousands of daffodils in Gorsty House, Powys giving a wonderful uplifting experience after the dull days of winter.
To help you, garden owner, Annie Frost shares how she maintains the thousands of daffodils that grow in her garden each year and the jobs you could be doing in the garden this weekend.
More tips for maintaining wonderfully wild daffodils
When your daffodils have gone over, it's important not to tie up the leaves. It may help make your garden look a little tidier, but doing this will eventually damage your bulbs. To keep your daffodils flowering for many springs to come, make sure your bulbs are fed by providing as much sunshine as possible to the leaves.
There are a lot of leaves with daffodils, and many people do not like growing them for this reason. In the summer, wildflowers grow in the meadow at Gorsty House and so the leaves cannot be cut off. To help maintain the garden, Annie simply lets the daffodil leaves die back, and then gently pulls them out with a grass rake or her fingers. Once the leaves are dead they come up easily, and the garden bounces back.
A closer look…
Keep an eye on our virtual garden visits for a tour of Annie's garden later this month…
If you enjoyed this content please consider making a donation to help us continue to support our nursing and health beneficiaries.