Heartwarming 'Share The Lawn Love' campaign sees over 160 lawns transformed across the UK for free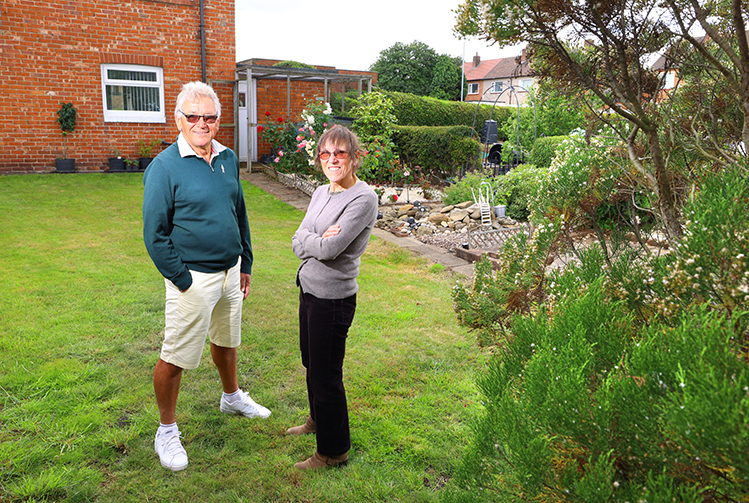 This year GreenThumb partnered with the National Garden Scheme to 'Share The Lawn Love', promoting and supporting the nation's wellbeing. In 2023 they are treating over 160 lawns free of charge this year as part of their campaign. This will see the company work with a range of families and community groups nationwide to transform outdoor spaces in 2023. 
This inaugural campaign asked GreenThumb customers to nominate individuals or causes they thought would benefit from an improved garden space with the winning recipients carefully selected by volunteers of Scotland's Gardens Scheme or the National Garden Scheme in England, Wales and Northern Ireland.  
Amongst the lucky nominees, chosen for a host of heartwarming reasons was 95-year-old Yvonne Hoste from the Lake District, who loves her garden and potters around outside at every chance she gets. Yvonne is unfortunately not very mobile and struggles to maintain her outdoor space but is now hoping to make the most out of her garden this summer.  
Nikkie Whitehead aged 40 from Lancashire was nominated by her mum and is another recipient who will be looking to enjoy more time outside now GreenThumb has stepped in to help. Nikkie has been a wheelchair user since 2020 after failed back surgery in 2020. Prior to surgery, her garden was her haven. She kept it in great health and used the space as a haven to aid her mental health. Since the surgery, she's been left unable to tend the garden but will now regain a sense of independence, thanks to the Share the Lawn Love campaign.  
Elmbridge Community Eco Hub in the South East, is a volunteer-led project. The community garden at the hub started life as a derelict unloved field but thanks to the work of the volunteers there is now an extensive vegetable and fruit patch (produce from which goes back to the community and foodbanks), as well as a sensory garden. GreenThumb's contribution towards lawn care will help this vital space serve its community in new ways. 
Paul Edwards, Managing Director at GreenThumb, said: "With everything that's happening in the world outside our control, more and more people are turning to their gardens, local green spaces and nature for quite literal grounding.  
"We're proud to be able to help people in the communities we're part of, at a time when transforming lawns into green sanctuaries will have an even greater impact on the wellbeing of the recipients."
Other recipients include a care-home in the Midlands, whose residents will now be able to enjoy time in the sun over the next few months, a family of refugees in Wales where the garden transformation will provide outdoor freedom and a deserving couple in Scotland who are hoping to get married in their garden next year. 
In partnership with the National Garden Scheme and Scotland's Gardens Scheme, GreenThumb are advocates for the physical and mental health benefits gardens provide and are hoping this campaign will allow them to spread the personal and sustainable wins that green spaces offer.  
For more information on the Share The Lawn Love campaign, click here
Other lucky nominees include:
Lead image: Linda has been battling stage four lung cancer for the last two years, but the keen gardener still keeps her backyard looking green so she has somewhere to relax, read, and watch the birds. "My garden is my solace and favourite place to relax during the warmer months. I am delighted to see it being improved and enhanced by the team at GreenThumb."