Talking Tables have inspirational party ware to make your garden party great!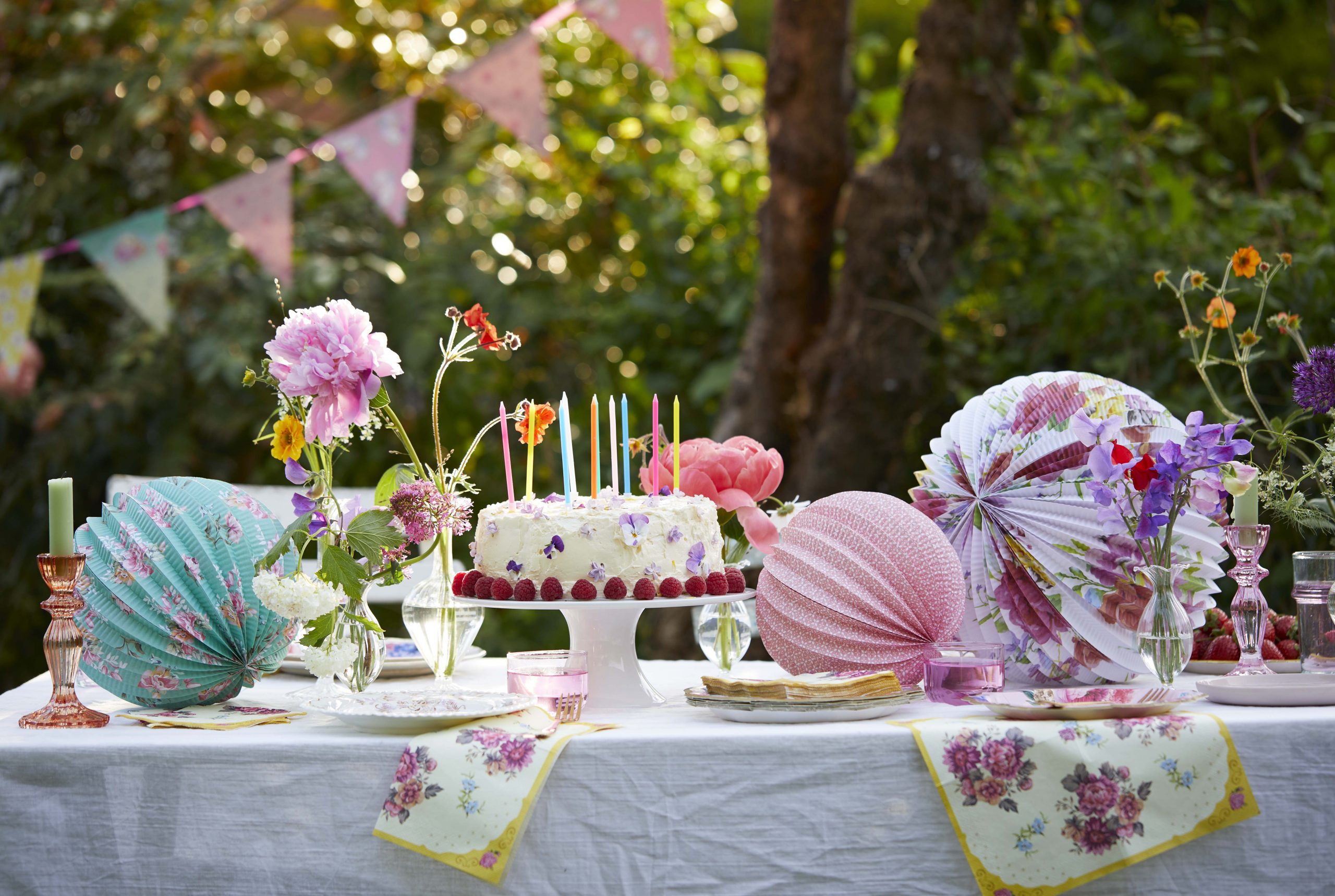 The 2023 Great British Garden Party is here – inspiring bright, beautiful tea parties across the country, in gardens big and small. As partners of the National Garden Scheme, Talking Tables have some fun, easy ways to help you create your own truly unique Great British Garden Party – and they're donating 5% of sales* to the National Garden Scheme.
Their three Truly Scrumptious Tea Party kits are perfect for all ages to enjoy – bringing that quintessential Britishness to your garden gathering. They are disposable so you won't have to break out the posh family china or wash up! You will also be giving something back as well as hosting a wonderful gathering, as with each kit purchased you are supporting some of the UK's best-loved nursing and healthcare charities.
The Vintage Tea Party kit
For those who are looking to create that classic British garden scene – complete with vintage style paper tableware including a decadent cake stand to display those delicious treats the Vintage Tea Party kit is for you!
The Fairy Tea Party kit
For a whimsical fairytale set up the Fairy Tea Party kit will truly set the scene amongst flowers and trees this summer, with beautifully illustrated cups, plates and napkins as well as the delicate butterflies landing on cups and bunting fluttering in the breeze.
The Truly Alice kit
"Would you like an adventure now. Or shall we have our tea first?"
… If anyone knows how to throw a proper party it's Alice in Wonderland. The Truly Alice kit will bring a Mad Hatter's tea party to your garden, with striking illustrated tableware featuring the much loved characters from the classic Lewis Carroll novel. Invite friends and family to join in a mad afternoon of fun in the garden!
Each item within these kits can also be purchased separately, and there are  some other great suggestions for additional elements, such as the delicate bud vases to hold bright summer blooms!
Whether you're serving tea at your Great British Garden Party or clinking champagne glasses we hope you all raise a cup to a worthy cause, and enjoy the moments gathering together in style!
Click here to be inspired by Talking Tables
* Talking Tables are donating a 5% royalty payment to the National Garden Scheme for sales of their most popular 'Truly Scrumptious' ranges of party accessories and hand-curated Great British Garden Party tea party kits throughout April – September 2022. 
Lead image: Sussie Bell and Selina Lake