The National Garden Scheme North East Has Gone International
If you want to see a quintessentially English garden on the West Coast of Sweden get yourself across to Jonsered Garden, just outside Gothenburg, before the end of September. Designed by Susie White at the invitation of Svenska tradgardarivast (the Gardens of West Sweden) this garden is another step forward in the collaboration between the Northumberland and Tyne and Wear NGS county team and gardeners in the Gothenburg area who are creating a similar scheme of gardens open to the public.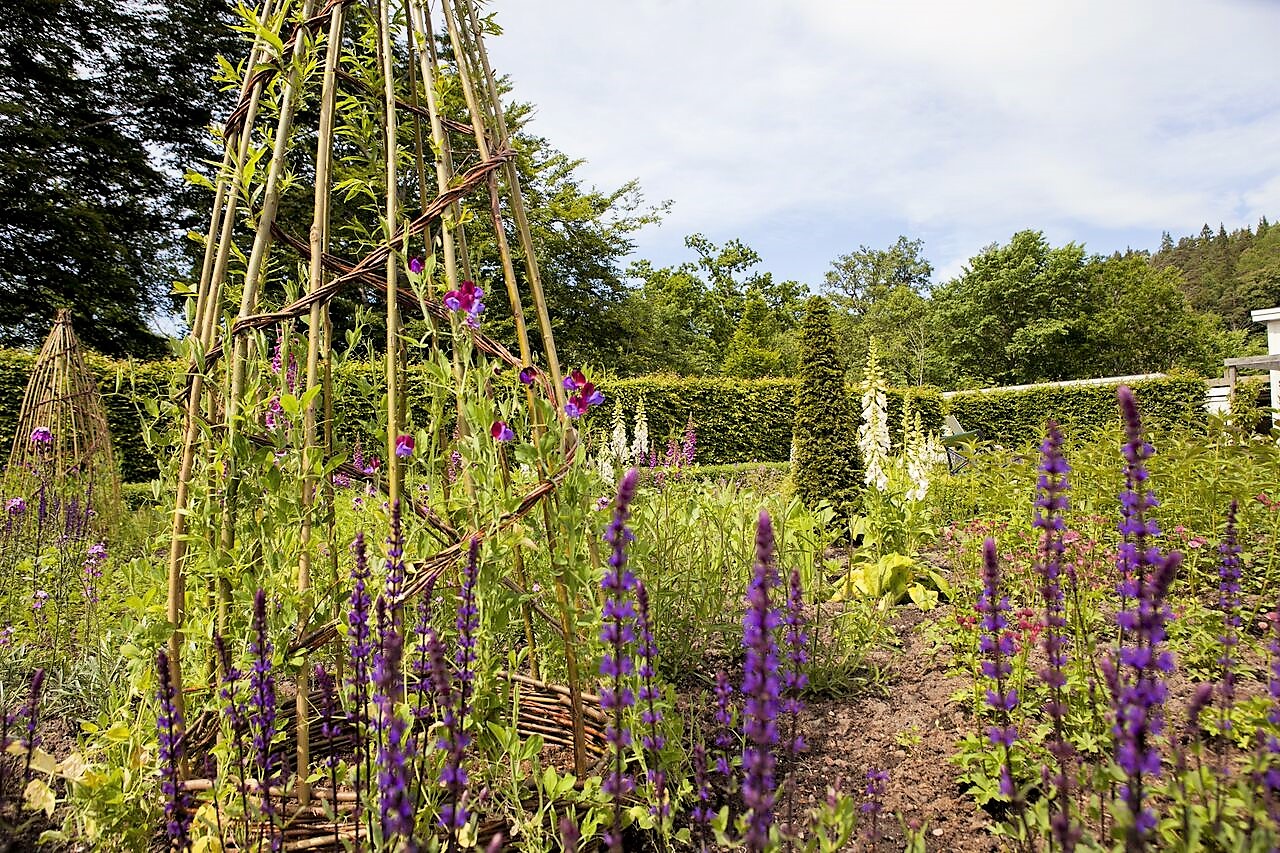 As well as being a garden designer, writer, speaker and photographer, Susie White volunteers her time as Publicity Officer for the NGS in Northumberland and Tyne and Wear.
Susie's design brief was to use the exhibition garden space at Jonsered to design "An English Garden". The request was that it be very "Antiques Roadshow"! The exhibition garden has been remodelled each year since 2015 by a well-known Swedish gardener/designer, aiming to stimulate and inspire visitors with new ideas that they can apply to their own gardens. So we were very proud when Susie was asked to be the first non-Swedish designer to take part.
The garden was officially opened on June 11th with the Swedish tradition of tying ribbons. Rather than cutting one as we do, Susie and Conny Brännberg, the Mayor of Gothenburg, joined together ribbons in the colours of their two countries. Some 2,000 people attended the opening. On display was not only Susie's garden but also an exhibition of her photography in the gallery of the beautiful Jonsered Mansion overlooking the lake.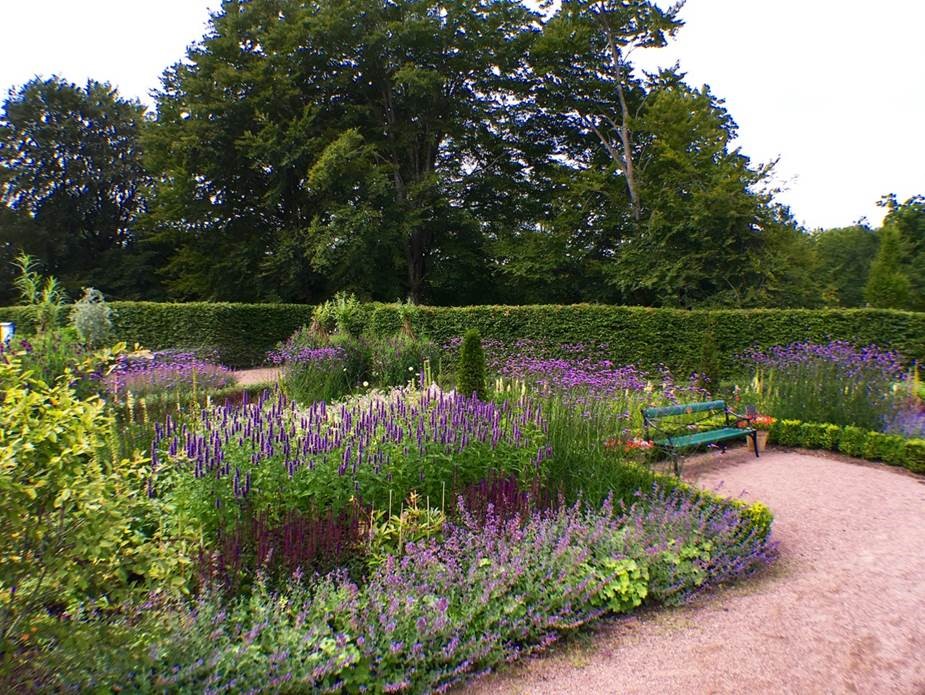 The magnificent mansion was built by Scottish industrialist and philanthropist, William Gibson, in 1868. Similar to New Lanark, he created a model industrial community where workers were provided with practical housing, reliable healthcare, and good schooling.
Gibson also had a garden laid out next to the mansion and everyone was welcome to enjoy the summer's produce. Although the gardens ran into disrepair over the years, they were restored with a new garden layout in 2010. Since then there has been considerable work to improve the garden and our colleagues in West Sweden are so pleased with Susie's garden that they would like to keep it for longer than the planned exhibition time. With its museums, canals, coffee shops and markets, Gothenburg makes a delightful city break, so why not combine that with a visit to an NGS inspired classic English garden!