Top picks for Festival Weekend
As one of the most beautiful times of the year, we're preparing to celebrate glorious gardens with our annual Festival Weekend. Featuring canopies of wisteria, wildflower meadows and romantic walled gardens, there's no better time to enjoy the delights of gardening.
So that everyone across England and Wales can celebrate Festival Weekend with us, between 2nd – 3rd June we have at least one garden opening its gate in every county.
To help you plan your weekend, we've asked George Plumtree, CEO of National Garden Scheme, and our County Organisers to recommend the gardens not to be missed during Festival Weekend.
Hunmanby Grange
Set near the coast, on top of the Yorkshire Wolds, this three acre garden has been created over thirty-five years. Hedges and fences now provide shelter from the wind, creating a series of gardens with year round interest, and seasonal highlights.
Head over to the Brewery courtyard to see the water feature from The Welcome to Yorkshire RHS Chelesea Flower Garden Show. Or wander through the woodland with mown paths for children to play and explore.
The garden is open on 2th June 2018, 11:00 – 17:00
Barton Bendish Hall
This traditional country estate garden in Norfolk is set within ten acres.
Follow the woodland drive to explore the beautiful orchard, kitchen garden and Thomas Messenger style glasshouse full of scented pelargoniums.
Walk through the walled herb and cut flower garden, and enjoy home-made teas.
The south facing terrace with open views onto the wider farmed landscape is also a spectacular view not to be missed.
The garden is open on 3rd June 2018, 11:00 – 17:00
Kew Green Gardens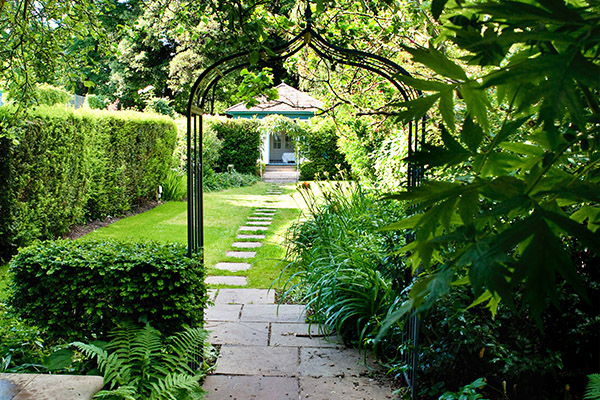 Close to the Royal Botanic Gardens, the Kew Green Gardens in London are tucked away behind a row of 18th century houses.
These gardens feature the profusely planted and traditional borders of a mature English country garden, and contrast formal gardens, terraces and lawns, laid out around tall old trees, with wilder areas, woodland and wild flower planting.
One has an unusual architect designed summerhouse, while another offers the surprise of a modern planting of espaliered miniature fruit trees.
The garden is open on 3rd June 2018, 18:00 – 20:00
 Spencers
Spencers' gorgeous gardens are set in a small traditional English country estate. Lady Anne Spencer, granddaughter of the first Duke of Marlborough, built the house in the mid 18th century. It is surrounded by 100 acres of parkland, grounds and woodland with fine, mature trees and romantic gardens which were renovated by top landscape architect Tom Stuart-Smith.
In spring and summer the garden overflows with spectacle – huge tumbling wisteria, startling armies of "true-blue" Lord Butler delphiniums, lavender walks, dazzling herbaceous borders and a knot garden enclosed by espaliered pears.
Update: Spencers' Festival Weekend opening has unfortunately been cancelled. You can visit this beautiful garden at a later date on 2nd September 2018, between 14:00 – 17:00.
Rockfield Park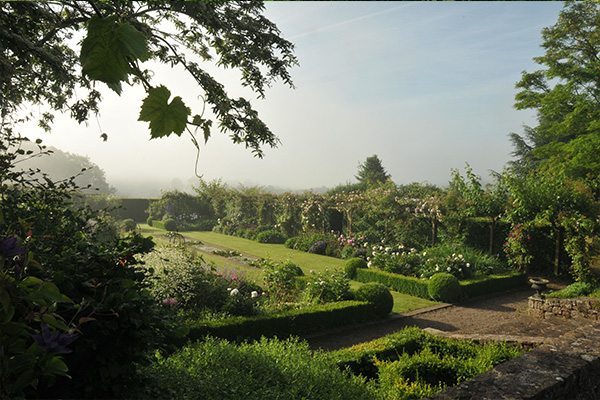 Dating back to the 17th century, Rockfield Park is situated in the heart of the Monmouthshire countryside on the banks of the River Monnow.
Stroll around the formal gardens, that feature beautiful herbaceous borders, a rose garden, pergolas and ponds, wander the woodland and meadows, or take a picnic to the riverside. With views that overlook the parkland and rural Monmouthshire, Rockfield Park is sure to inspire any garden lover.
The extensive grounds also offer an orchard, a kitchen garden and a steep water garden leading to the lawns on the banks of the River Monnow.
The garden is open on 3rd June 2018, 11:00 – 17:00.
Nevill Holt Hall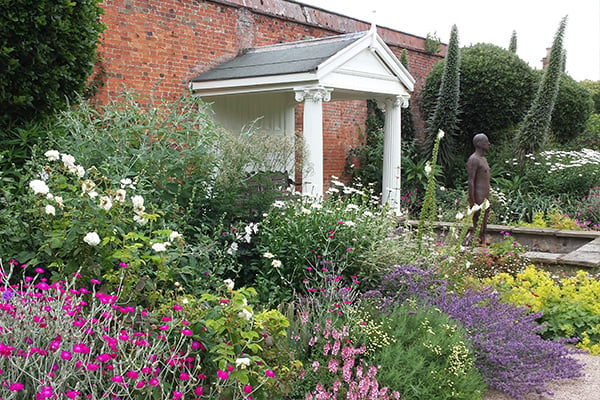 Festival Weekend falls at the perfect time for Nevill Holt Hall in Leicestershire, with its gardens being at their most beautiful in June.
Whilst the walled kitchen garden shows signs of a harvest to come, two other walled gardens and adjoining cedar lawn garden are full of colour and texture, all working together to create a summer scene that feels warm and summery, even on the dullest days.
The garden is open on 3rd June 2018, 12:00 – 16:00.
Sienna Wood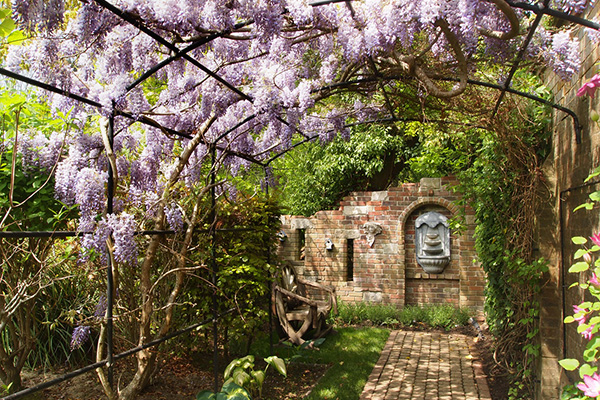 Meander through this peaceful three and a half acre garden in Sussex.
Enjoy the lovely lakeside walk, and six acres of ancient woodland behind. Begin at the herbaceous borders surrounding the croquet lawn, through the formal rose garden to the lawns and summer borders; then down through the arboretum to the lake and back through the vegetable garden. With many unusual trees and shrubs, this is paradise for garden lovers.
With a child friendly nature trail, treehouse and play area, Sienna Wood is the perfect spot to enjoy Festival Weekend with your family.
The garden is open on 3rd June 2018, 12:00 – 17:00.
Southill Park
Southill Park, in Bedfordshire, is one of the founder National Garden Scheme gardens, which first opened its gates to visitors in 1927.
Explore the large garden with mature trees, flowering shrubs and herbaceous borders, or walk through the formal rose garden, sunken garden, and kitchen garden. There's also a large conservatory, which houses a tropical collection.
The garden is open 3rd June 2018, 14:00 – 17:00.