Creation of new sunken garden at Driftwood & top tips with owner Geoff Stonebanks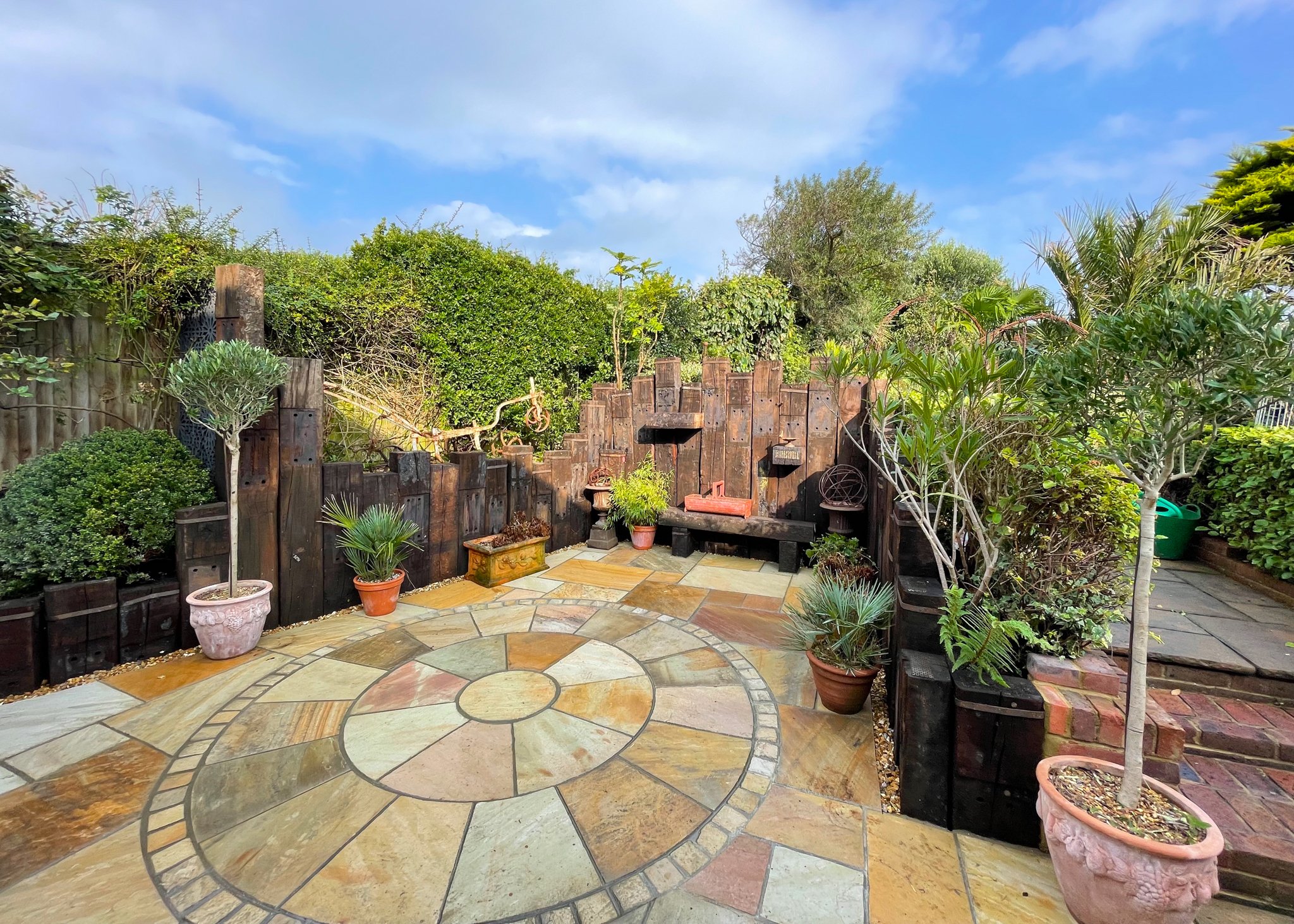 Owner of multi-award winning costal garden, Driftwood, Geoff Stonebanks decided it was time for a garden refresh. He needed a way of maintaining interest in his garden, whilst drastically reducing the number of containers on the back patio.
Geoff says, "The plan was to create a large patio at the rear of the house by digging out the area on the left side of the garden and creating a Mediterranean area with drought tolerant plants and shrubs and collection of succulents. While doing this, the raised wooden beds alongside the rear of the house and around the central steps were rotting so a decision was taken to remove them as well and create more brick edged features."
Watch as Driftwood undergoes an amazing transformation…
Geoff's top tips:
1. Clearly think through what you'd like to achieve by redesigning part of your plot. In my case, the need to reduce time taken to maintain and water the space.
2. Rely on your own gut instincts, don't be tempted to follow third party advice offered or given. For example, I wanted railway sleepers, uniquely, on end, not laid horizontal, as in most designs.
3. Consider the plants you might be digging up and how best to reutilise them elsewhere in the overall garden. I created 2 new raised beds behind the dug-out sunken garden to accommodate most.
4. The older you get, it's important to consider the low maintenance elements of your design. I already had a surfeit of drought tolerant succulents around the plot which are going to find their home in the new area instead of the usual summer annuals, which are so labour intensive.
5. For me, it's vitally important to consider how you "dress" the space once complete. I have lots of rusty metal sculptures and objets d'art which will beautifully compliment the old railway sleepers I've used.