The healing power of trees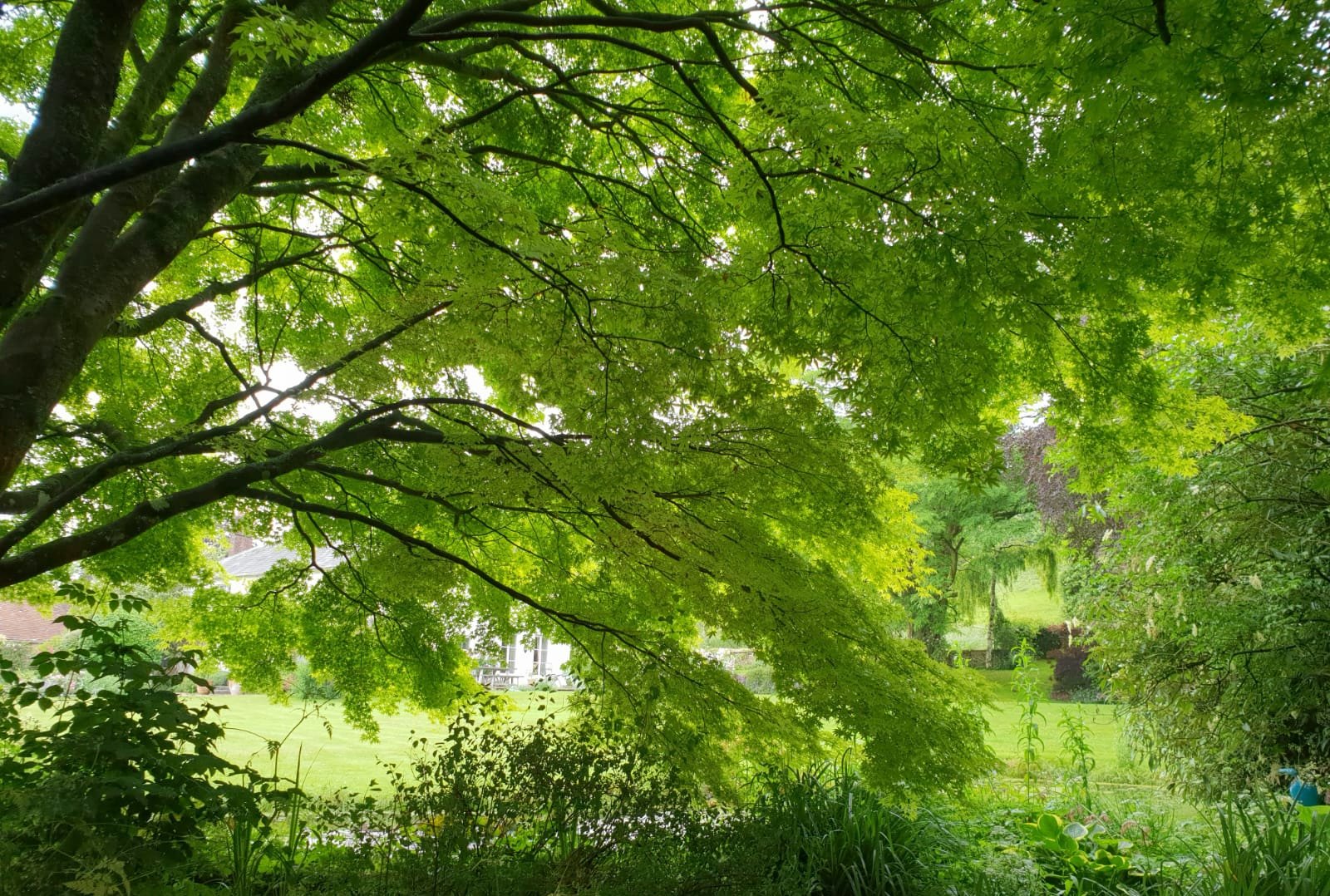 During these troubling times, when life has been turned upside down, we have all appreciated the soothing power of nature – whether it's the chance to clear your mind with an hour's gardening, time spent walking the dog or a jog or bike ride to a local wood.
But did you know trees really can heal?
Daily fresh air is invaluable right now. The benefits of trees and woods on our mental and physical health are seemingly limitless – time spent in woodland is never wasted – and could even give you more than just a spring in your step. Just remember to follow all the guidelines on social distancing whenever you venture out.
Trees are brilliant natural air filters, trapping pollutants on their leaves and bark. That's why London plane trees line so many city streets across the world. But, although urban trees are vital for our health and wellbeing, there's nothing like a walk in the woods to really give you a healthy dose of fresh air.
Take a daily dose of woodland exercise
As well as improving air quality trees provide us with precious space for relaxation and exercise. Taking a daily dose of exercise in trees or woodland can improve self-esteem and mood and reduce anxiety disorders and depression. It's not just the physiological effects of exercise, such as the release of endorphins, dopamine and serotonin that cause these responses either – studies have shown that regular use of woods or parks for physical exercise reduced the risk of poor mental health, whereas no such pattern was found in non-natural settings like gyms.
Regular access to woodland has been found to reduce stress for people with dementia and the cooling effect of urban trees in cities can reduce the impact of heatwaves.
Simply having views of trees, plants and shrubs from a hospital window can decrease patient recovery time and similar views at work – whether that's in the office or working from home – can increase employee wellbeing.
So next time you feel life getting on top of you escape to the garden or take a walk in your local wood. You're pretty much guaranteed to feel better for it.
We have a selection of Virtual Garden Visits that feature wonderful trees and woodland including:
More are being added every week so keep an eye on our Virtual Garden Visits page.
Main image: Philipston House, Devon
This content is courtesy of The Woodland Trust – read more about our partnership here