What to grow in the greenhouse this February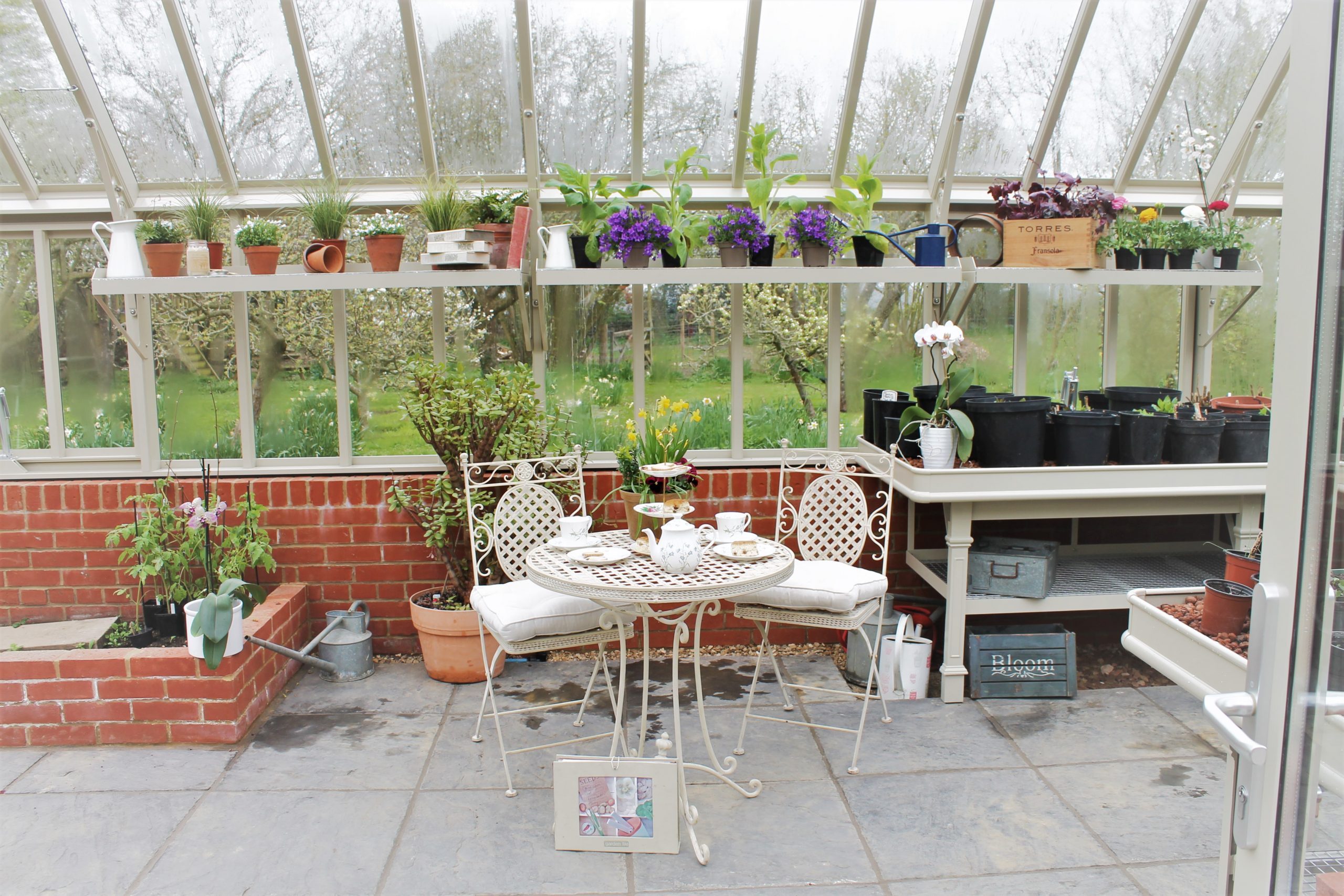 As with almost everything associated with gardening, the choice of what to grow in the greenhouse in February will be influenced by the weather and this month in particular can see the thermometer scaling upwards only to plunge to several degree minus, all within 24-hours. To help you get the most out of your greenhouse this February, our friends at Griffin Glasshouses share their top tips for the month ahead. 
Many greenhouses in February are hosting a massive variety of tender plants, shrubs and herbs that are over wintering in the comparative warmth of an unheated location. On really hot and sunny days do check to make sure that they are not drying out.  Geraniums and some fuchsias are perfectly happy to remain dry until March when the weather should be more consistently warm and growth will trigger back into life with watering, but February is a tad early.
On sunny days do check to make sure that your tender plants, shrubs and herb are not drying out
Something that a lot of gardeners fail to take account of is that many of these over wintering plants will also be providing homes to pests, in particular slugs and vine weevils.  An easy way to control them is using nematode treatments that are watered directly onto the pots.
But, what to grow?   Some seeds can start being planted in February and if you heave a heated propagator it makes life so much easier.   You can give leeks a head start and they don't need a heated propagator, just some glass or keep them inside a sealed polythene bag and keep them frost free.  If it is particularly cold, cover them with horticultural fleece, particularly at night.
In the propagator you can grow tomato and aubergine plants from the middle of the month and pot them up once they are of a size that can be handled.  I use a teaspoon to lift the seedlings out and into the 3" pots.  Again keep them away from frost zones in the greenhouse and fleece them up on cold nights.
In the propagator you can grow tomato and aubergine plants from the middle of the month
Some early varieties of cabbage can also be started off in February. In January, I planted a couple of dozen broad beans in pots that have been kept by the glass.   You can still do this in early February and then harden the plants off once they are about an inch high, ready for planting out.  There isn't very much more than can be planted, other than some early lettuce and salad leaves.
Do keep the greenhouse clean and tidy.  Open the door and window on a really warm day but remember to close up at night.  Finally, keep a couple of watering cans full inside the greenhouse so the water is at an appropriate temperature for the plants.
_____________________________________________________
Griffin Glasshouse have been generous supporters of the National Garden Scheme since 2014. Through the sales of their beautifully designed collection of National Garden Scheme inspired modern and Victorian greenhouses, they have donated over £74,000 to our scheme in this time.
Tips shared by Linda Lane, managing director of Griffin Glasshouses