From opencast mining to mindfulness …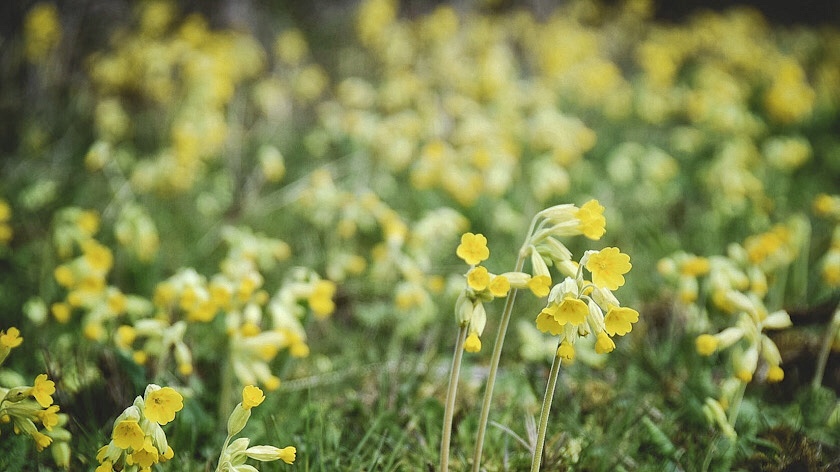 Gill and Colin Hancock have lived at 334 Belper Road, Derbyshire since 1976, developing the garden over the last 30 years. But what at first appears to be a beautifully tended plot soon reveals itself to be so much more. Adjoining land that was once opencast mined is now part of their garden with a lake and 10 acre wood brimming with wildlife and glorious cowslips. Welcome to a regeneration revelation …
A closer look…
Where bluebells and cowslips dance in the early spring breeze, wild orchids and ragged robin will follow. This beautiful country garden with many attractive features including a laburnum tunnel, rose and wisteria domes, old workmen's hut and wild life pond leads you into a scenic walk through ten acres of woodland and glades to a ½ acre lake.
"It's been difficult gardening this year with all the wet weather and then everything baking in this lovely spring," says Gill. "But Colin loves anything green so we have lots of hostas and ferns . I love hellebores in the spring and growing trees and shrubs from seed collected when away on holiday or on days out (some of the trees in the wood I have grown myself and know where they originated from). We also grow a lot of vegetables for ourselves and and the family."
This nurturing of trees is something that is so vital in the current climate emergency. While it is a story that has taken a back seat in the current crisis, the National Garden Scheme's new partnership with the Woodland Trust is very much about championing trees – both in a wild and a domestic garden setting. You can find out more about the partnership here and more about Gill and Colin's gorgeous garden here
If you enjoyed this content please consider making a donation to help us continue to support our nursing and health beneficiaries.
make a donation to support our nurses