£41,000 raised at our gala fundraising event at Broughton Grange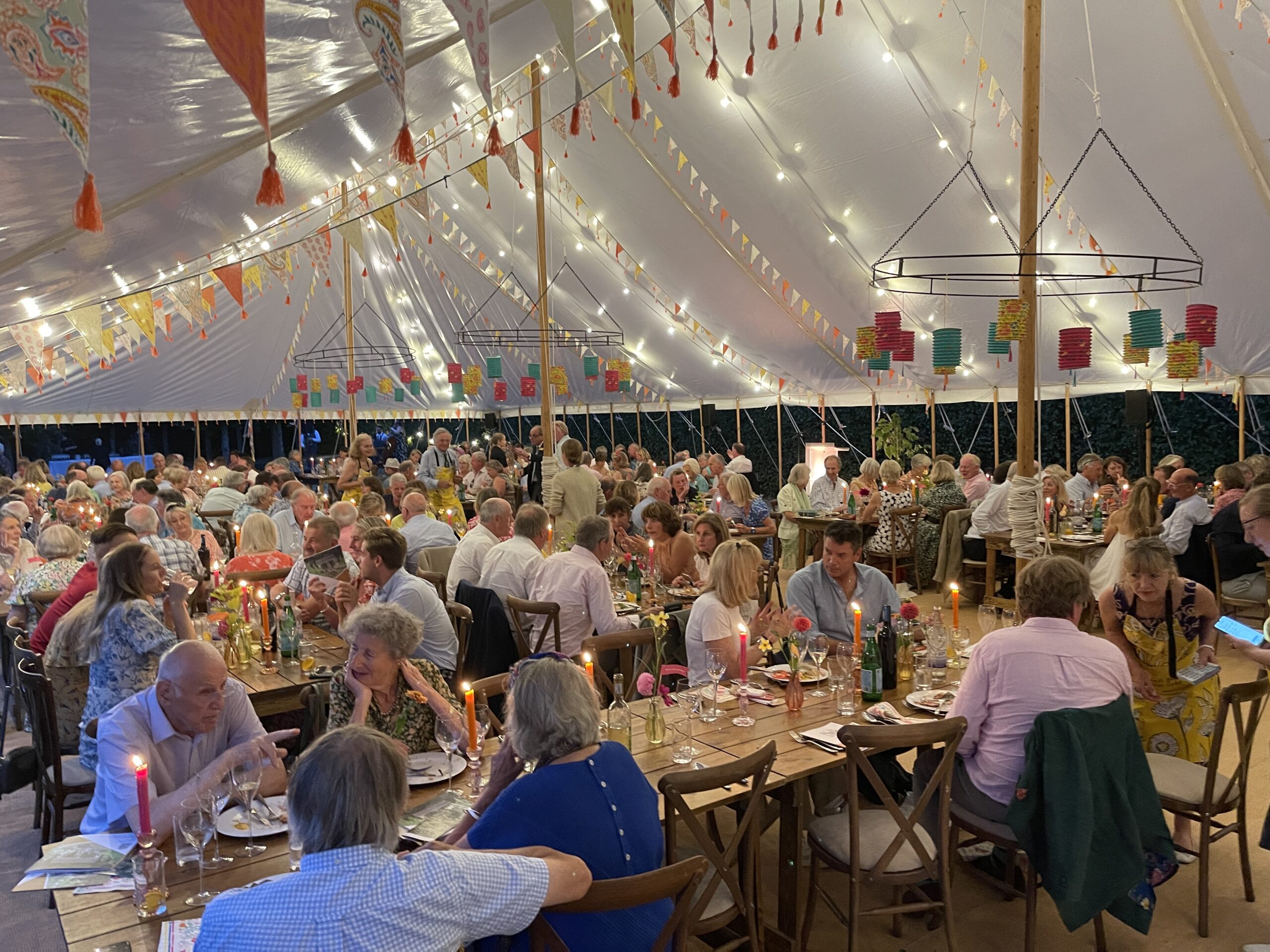 A fabulous evening was had by all at our gala fundraising event Music in the Garden at Broughton Grange in Oxfordshire on Friday 8th September. The evening could not have been more perfect, bringing together many of the ingredients that have helped make the National Garden Scheme what is it; a beautiful garden, wonderful hosts, generous sponsors and enthusiastic guests coming together to raise money for some of the UK's best-loved nursing and health charities. We were delighted to be joined by our president Dame Mary Berry, who said in her welcome speech, 'I'm proud to be President of the National Garden Scheme, it is a wonderful organisation which gives so many people great enjoyment at the same time as raising formidable sums of money'.
The evening was warm and sunny, the gardens were glorious, the wine flowed and our guests were treated to a delicious meal under cover whilst the wonderful swing band created the perfect summer garden party vibe.   Our live auction was expertly led by auctioneer Nick Bonham and bidders were delighted to win unique lots including afternoon tea with Dame Mary Berry at Fortnum & Mason, a week's holiday for 12 in a traditional Tuscan villa and a collection of rare and notable trees from the Botanic Gardens, Kew.
Our thanks go to all those who supported our event from lead sponsor Blue Book, to Babylonstoren who donated the wines, Talking Tables who styled our marquee, Green and Gorgeous who donated the flowers, and all those who donated auction and raffle prizes. And special thanks to garden owners Stephen and Suzy Hester for allowing us to host our event in their beautiful garden, and to Head Gardener Andrew Woodall and his team who worked so hard to ensure the gardens were perfect for the night.
Thanks to everyone's generosity we raised an amazing £41,000, funds that will help us continue our vital funding, funding that reaches thousands of people in need every day, from cancer support to end of life care.
For more special events click here.