Five ways to create the ultimate Great British Garden Party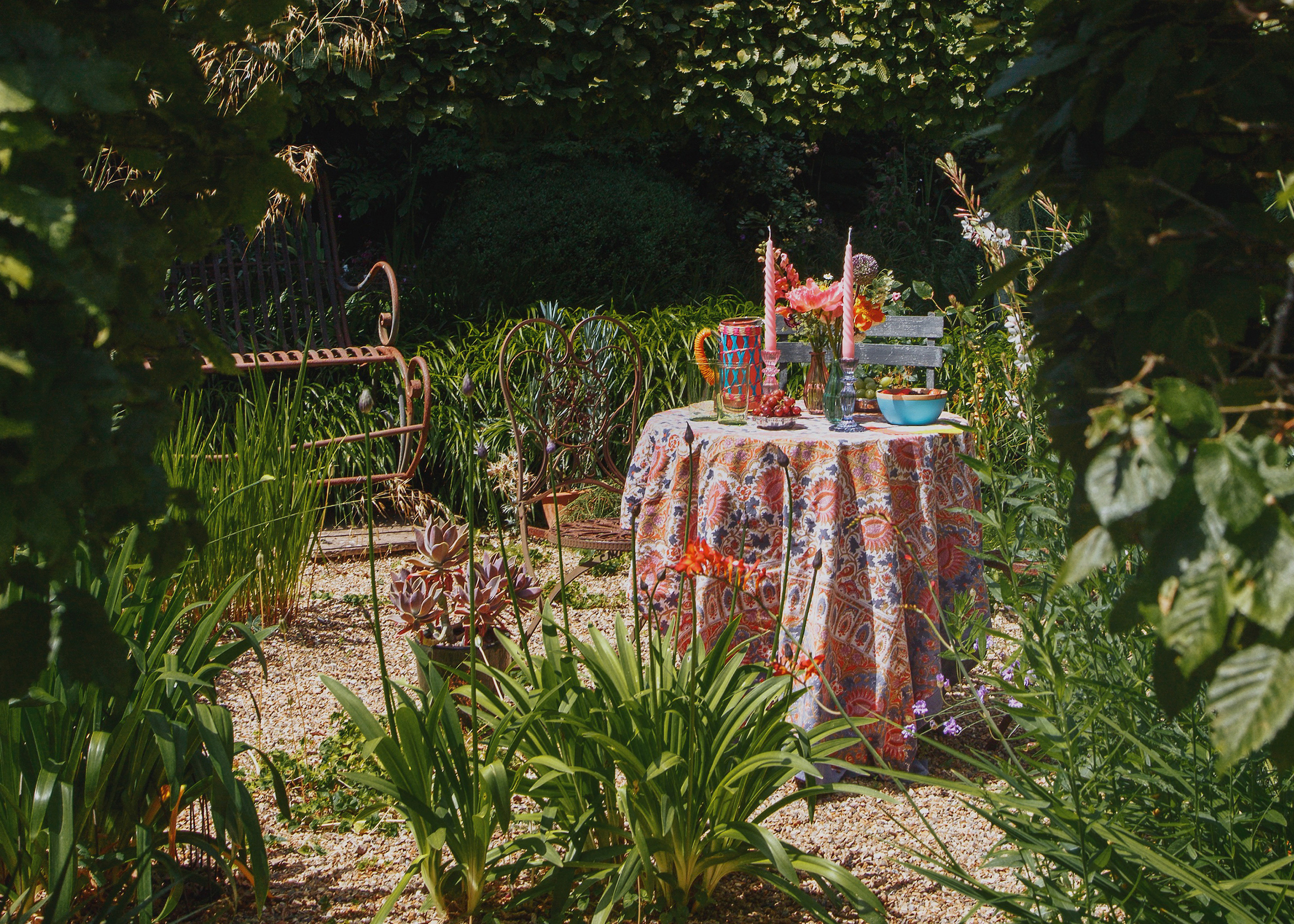 Last summer the team from our Great British Garden Party partner, Talking Tables, were busy hosting their own parties and we absolutely love seeing how they styled each event. To gather some inspiration for your own event, here are their top 5 tips for creating the ultimate Great British Garden Party…
1. Make use of your trees
Tree branches make the perfect apparatus for hanging decorations. Have a look at paper honeycomb decorations, bunting or solar lanterns – adding a pop of light and colour to the foliage.
2. Light it up
As the sun dips down create a beautiful ambient setting and illuminate your garden tablescape with flickering candles. Long dinner candles give a serene sophistication to the setting whilst smaller tea lights create a delicate light amongst the plates and glasses.
3. Table blooms
The number one accessory for a garden party table is of course flowers. They truly make the table come alive, and smell great!
4. Don't forget to factor in the English weather
We all know how unpredictable the English weather can be and showers are always a possibility. Alternatively if you're lucky the sun may shine down and you'll need some shade. You can always set up your garden party to involve a covered canopy, for example under a canopy of trees, or including tents.
5. Keep your party eco-friendly where possible! 
Enjoy the day guilt-free by incorporating paper or reusable party products into the party. Talking Table's products are becoming increasingly more sustainable – see how you can re-use your paper cups here.
More Talking Tables parties…
Last year four of the team held their own parties and they also held a bigger team Great British Garden Party picnic in August. We are hugely appreciative of their support and delighted that the team have enjoyed their involvement. Sarah, pictured below shared this comment with us:
"As the National Garden Scheme is about all gardens (not just those of huge acreage), I wanted to celebrate my little walled garden in rural Gloucestershire. I was delighted to be able to use the TS Fairy range, reflecting the cottage-garden feel of our surroundings. We enjoyed home-made picnic sandwiches, pastries and some fabulous cupcakes sourced from my local garden centre.  The weather was kind, the flowers were out and looking bright and beautiful. They complemented the table perfectly, set with our Boho candle holders and candles, along with a small spray of fresh flowers picked a few days earlier. The TS Fairy butterfly bunting worked especially well draped over what was once my daughters' Fairy Garden and the additional cup butterflies were delightful."
As part of the partnership in 2023, Talking Tables will once again be donating a 5% royalty payment to the National Garden Scheme of proceeds from the UK sales of the most popular 'Truly Scrumptious' ranges of party accessories including hand-curated Great British Garden Party tea party kits throughout April – September 2023.  You can shop the full range here.