An urban oasis in south London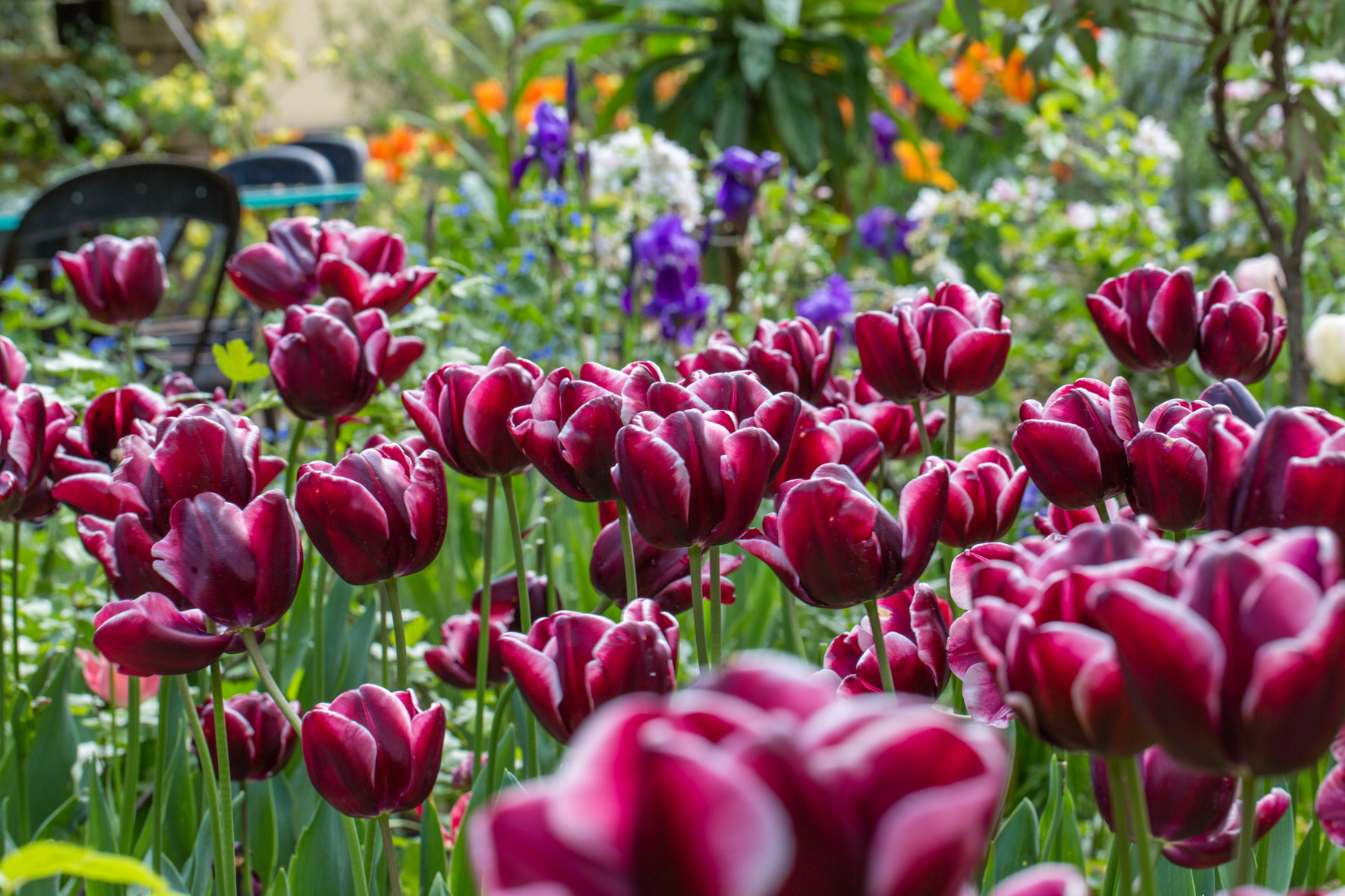 Architectural designer Charles Rutherfoord has left the precision of his day job behind to create a plantsman's paradise on what was a bramble infested plot in London's Clapham. Spectacular in spring, over 2,500 tulips create jewel-like carpets of colour enhanced by the luxuriant shades of tree peonies and a dazzling Judas tree. Exotic echiums from the Canary Islands thrive in the sheltered surroundings and buzz with bees, while Coronilla valentina and honeysuckle flood the garden with fragrance. Join Charles and his partner, Rupert Tyler (a Trustee of the National Garden Scheme) in their garden at 51 The Chase for a virtual visit.
A closer look…
When Charles took on the challenge of a bramble infested plot behind his south London home 35 years ago he knew little about gardening. But, over the last three decades he has learned a lot and today gardens are part of his portfolio as a designer and he's a member (and past Chairman) of the Society of Garden Designers.  His work is showcased in his own much acclaimed, much visited, much loved garden at 51 The Chase.
Charles has planned the garden for spectacular spring displays of tulips, iris and tree peonies with the added theatre of towering echiums; this is followed by a late-summer crescendo of gorgeous dahlias with their own rich colour palette. Complimenting these highlights are various unusual trees and shrubs, a number of which are tender and thrive in the London microclimate which bring added interest through the year.
Although the garden is currently closed for visits there are plans for July and September openings and pop-ups too! For the latest on the planned openings at this gorgeous garden click here

If you enjoyed this content please consider making a donation to help us continue to support our nursing and health beneficiaries.
make a donation to support our nurses