All gardens are magical: how a hospice garden is helping with grief and loss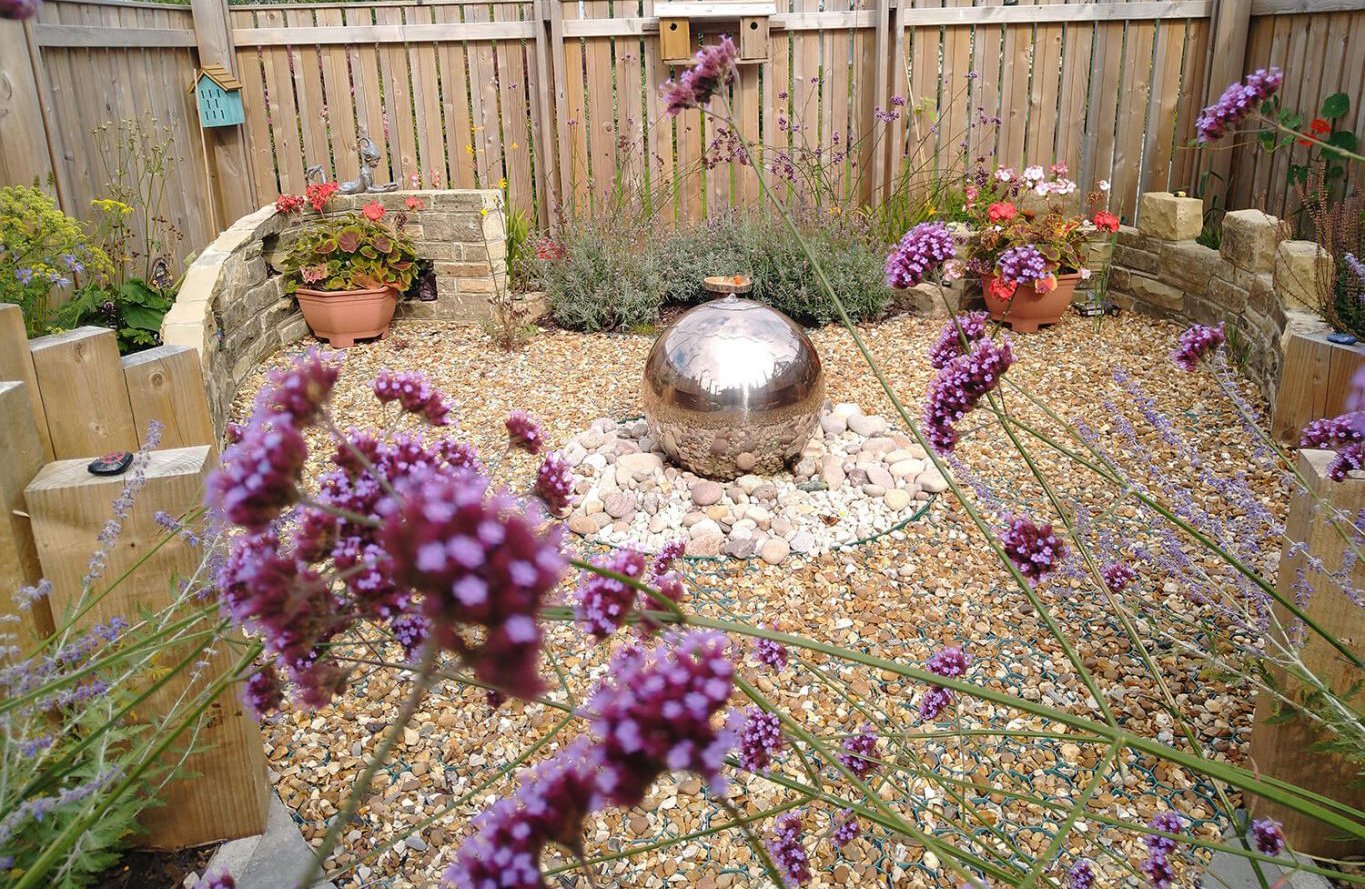 At the Marie Curie Hospice, Bradford, social worker Andrew Marshall has been busy creating a quiet and tranquil oasis for everyone to enjoy.
"The Magical Garden we've created at our Bradford Hospice is all about using nature and the environment to engage the imagination," explains Andrew Marshall, the hospice's Principal Social Worker, who has been leading on the garden project.
"It creates opportunities to open up conversations around difficult topics like coping with loss, and feelings around death and dying.
"We can't magically make things better, but the garden can help us to explore the feelings and wishes of children and young people, so they can get the support they need."
A shared space
The garden was designed for children and young people to explore their feelings, but it's open to adults, too. The garden is wheelchair accessible, which is important for patients at the hospice. "We've created a quiet and tranquil space that anyone can access including patients, carers, staff and volunteers, as well as children and young people," says Andrew.
"It's designed to be used all year round. The seasons and lifecycle of the garden further enable conversations about life, how things grow and that life does come to an end. Our fantastic team of volunteer gardeners will help keep the garden looking great.
"We know that enjoying gardens positively impacts our wellbeing. It's immensely rewarding watching a seed that you plant grow and blossom. Gardening can help you keep fit and getting fresh air helps clear your head and allows you to gain a fresh perspective on things."
Designed by children
The design of the Magical Garden came together with help from children visiting the hospice. From specifying that they wanted it to feel "peaceful", "happy and friendly", through to making suggestions on planting ("colours such as purple with orange and blue"), furniture and decorations ("water features, windmills, fairies, angels, solar lights, daffodils and seating such as benches"). The result is impressive.
"I love everything about the garden," says Andrew. "It's a great space and something I'm really proud to have here at the Marie Curie Hospice in Bradford. I love the idea that any family can use the accompanying workbook with children and young people, either in the hospice Magical Garden or in their own gardens or nearby parks. It really opens up conversations and makes sure that children and young people are included."
All gardens are magical
The workbook is full of ideas and activities to help explore feelings which are all focused around the theme of the garden, for example, the life cycle of a flower, animals in the garden, and the seasons changing. In effect, it means that any garden can become a magical garden.
"When gardening, you can lose yourself and lose track of time," says Andrew. "Your focus and attention is diverted as you enjoy cultivating the garden and tending the plants. Hours can pass by in which your mind is off those day-to-day worries.
"Equally, sitting out in or walking around gardens and green spaces really supports our wellbeing," he adds. "Connecting with nature, plants and animals can really help refocus our attention and calm the mind."
In Yorkshire, lavender is really popular. Nearly all of the children consulted on the design of the Magical Garden chose it. It's got such a classic fragrance that wafts through the garden. "Of course, we also have daffodils to represent Marie Curie," says Andrew. In fact, the garden has been designed in the shape of a daffodil.
There are surprising elements, too, like the pottery animals scattered throughout the garden. They all have different expressions and can be used to explore the feelings and emotions of children and young people, when sometimes they might struggle to find the right words.
This story was written by Marie Curie staff writer Emily Wright for the Marie Curie Talkabout Blog
You can read more uplifting stories about how gardens are good for you in our Little Yellow Book of Gardens and Health – view it here