Allways; the diary of new wildlife pond and bog garden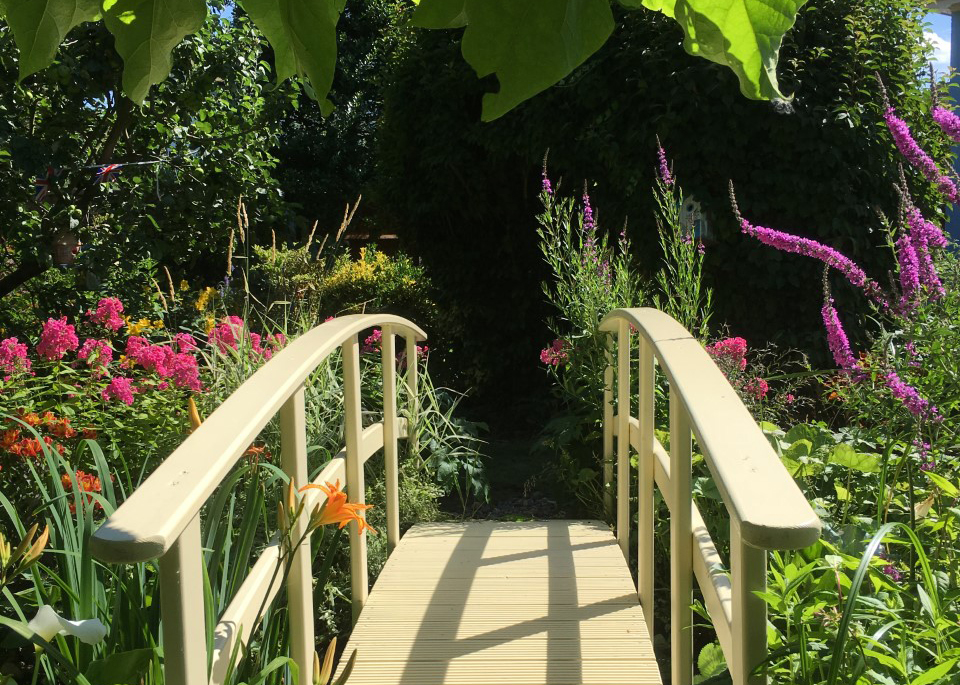 A cottage style garden of a listed 1930's Arts & Crafts house, Allways in Rochford, Essex opens for the first time for the National Garden Scheme in 2023.
In 2022, owner Liz Grant created a new wildlife pond and bog garden where once a 12 foot trampoline lived. With the trampoline finally given away.
"I kept a video diary of the transformation, as it is so rare in an established garden to be able to have a clean sheet and start from scratch again," she says. "My idea for a bog garden and wildlife pond came from the fact that I already had an established pond which I added to the garden in 2013. It is a heavily stocked fishpond though and so creatures like tadpoles never really stand a chance – I wanted to create a more natural environment. The only fish I have added to the wildlife pond are 10 sticklebacks which will hopefully help keep a good balance. The bog garden which surrounds the wildlife pond increases the biodiversity of the habitat and allows me to grow plants that would never usually survive in dry Southeast Essex. It is very much a work in progress and will probably need some tinkering as the months and years progress."
Liz shares her video diary of the transformation here:
More about Allways
This charming garden has a mature wisteria that greets visitors on the front of the house with a rear garden that has an area of lawn flanked by perennial borders and a viburnum arch leading to an attractive pond with Monet style bridge, pebbled beach area and a mature Indian Bean tree.
Visit the garden on June 10th from 10am to 4pm to see how the wildlife pond and bog garden plants have settled in!
For more information click here