An early spring garden walk in Wales…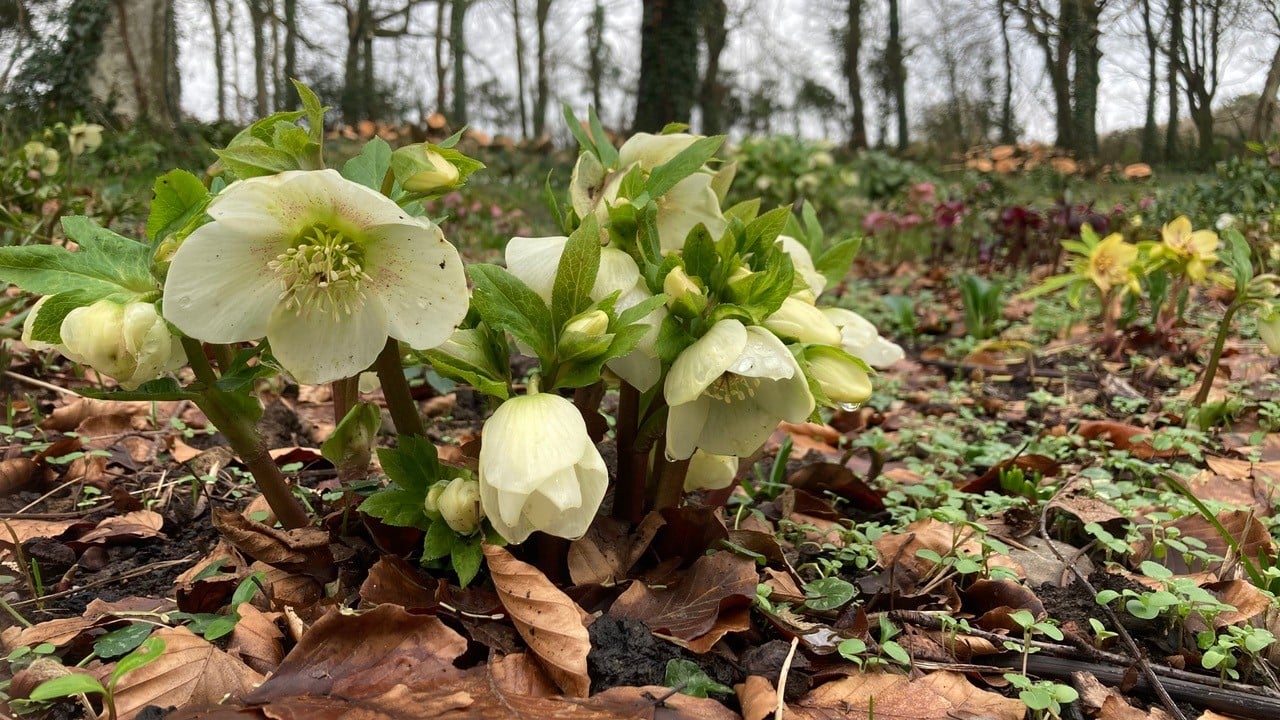 Located in Southerndown in the Vale of Glamorgan, Slade is protected from the coastal breezes by a native woodland and in early February the garden begins to emerge from its winter slumber. Garden owner and Glamorgan County Organiser, Rosamund Davies, walks us through the early spring flowers and hopes to welcome visitors in 2023 as part of the Snowdrop Festival on Sunday 19th February. Click here for more information.
More about the spring flowers
The snowdrops and Leucojum (the taller glossier Winter Snowflake) are becoming well established in the garden. Starting from just a few plants, Rosamund divides the snowdrops in the green and replants them throughout the garden. Likewise, the Leucojum, which began as six plants, are divided and replanted once they have flowered. It doesn't take long to establish plants but patience plays a big part. The Winter Aconite, planted two years ago, is beginning to get established, dotting the ground with its bright yellow flowers.
The plants in the video include:
Latin Name / Common Name
Galanthus / Snowdrop
Leucojum Vernum / Winter Snowflake
Hellebore / Hellebore
Eranthis Hymelis / Winter Aconite
Scilla bifolia / Scilla
For a taste of things to come at Slade watch our virtual visit from last spring when the tulips were at their best How do your tulips grow… – National Garden Scheme (ngs.org.uk)
If you enjoyed this content please consider making a donation to help us continue to support our nursing and health beneficiaries
MAKE A DONATION TO SUPPORT OUR NURSES