An introduction to foraging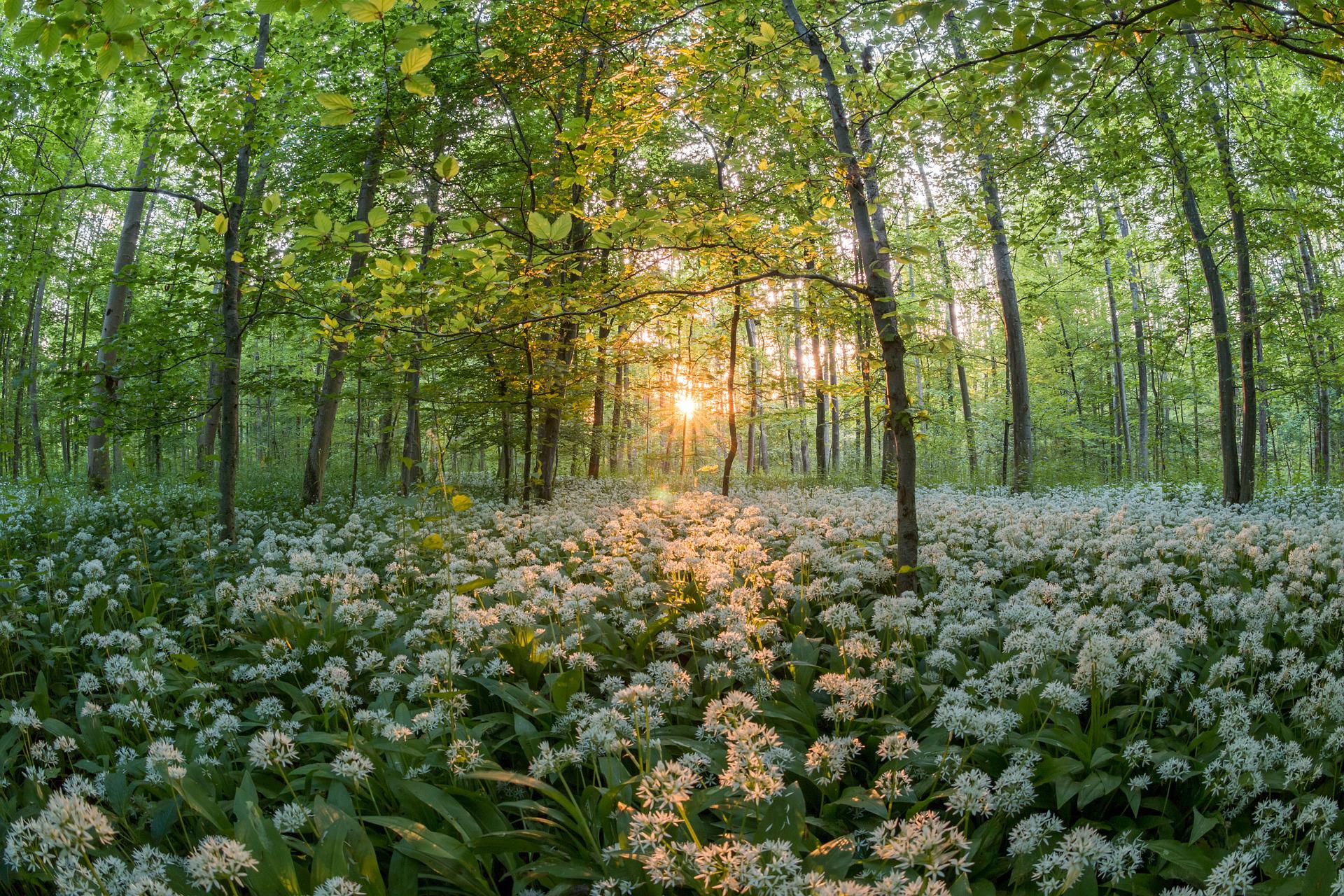 Nature writer and illustrator from the South Downs in Hampshire, Tiffany Francis-Baker shares her love of foraging and some top tips to get you started. 
With the fresh air, birdsong and warm sunlight falling through dappled leaves, summer is the best season to find natural sustenance in the great outdoors. The art of foraging is almost as ancient as humanity itself; thousands of years ago, before early humans turned to farming at the end of the Stone Age, they taught themselves to hunt wild animals and gather plants to feed their communities, a behaviour so vital to their survival that it was the only form of sustenance for 90 per cent of human history.
Today, modern foragers can find a variety of wild food across the UK, from herbs and seaweed to nuts, fruits, seeds and mushrooms. When weget to know our hedgerows, coasts and woodlands, we are more likely to notice other animals, birds and insects, protect their habitats and appreciate the fragility and complexity of our ecosystems. If carried out sustainably and respectfully, foraging is a natural and ethical way to source your food; in scooping a thick blob of wild blackberry jam onto a piece of toast, our minds fill with recollections of misty autumn walks, and the kitchen cupboard is transformed into a scrapbook of delicious memories.
Top tips
1. If you're new to foraging, start with the basics. Nettles, dandelions, blackberries, wild garlic and elderflower are all easy to identify, fairly abundant, and simple to prepare and cook with.
2. Use the seasons to guide you – look out for fresh greens and flowers in spring and summer, fruit and nuts in autumn, and mushrooms in winter.
3. Remember, a good forager is an ethical one. Pick only the amounts you need to ensure plant populations remain healthy, and leave plenty for the birds and other wildlife.
4. Avoid foraging around nature reserves and wildlife-sensitive areas, as these are often protected and should not be disturbed if possible.
5. The Golden Rule: If you aren't 100% sure, don't pick it! You can always take a photo, triple check with books or ask your online community, but if you're still not sure, don't take the risk.
For more about Tiffany including the books she has authored including the Concise Foraging Guide, Dark Skies and Bees and Beekeeping click here.
Fancy incorporating your foraged goods into some baking? Discover our wild garlic recipes.
This article was originally published in The Little Yellow Book of Gardens and Health 2022 – read it here