Avalon, Kent: woodland wonderland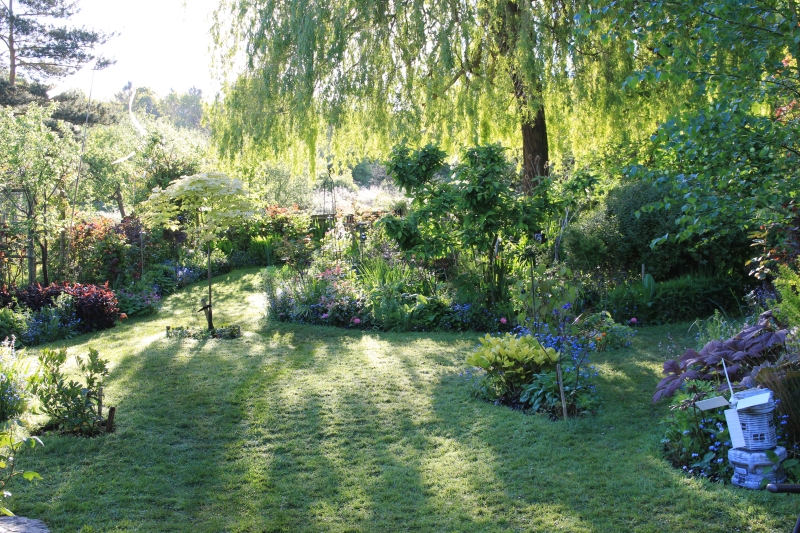 Perched on the outskirts of the Kent Downs, Avalon is a woodland garden, designed to blend with its surrounding landscape. Garden Owner, Violet Croll has been gardening in Avalon for ten years, and over this past decade has developed the garden to become the wooded wonderland it is today.
Join her now for a virtual garden visit, and take a closer look at the spring colours filling the woodland…
The garden is planted with feeling, making it a reflective space and a plant lovers' garden. "My favourite things about gardening at Avalon are planting whatever plants you like and not going by the rule book", Violet comments. "Finding out what grows best and where; being able to sit and see the views over the garden. It's the atmosphere of the place and discovering things that were not there before… It's an accommodating place the more love you give it the harder it works."
Violet is a keen competitor, and many of her collections find success in local shows. This year it is her roses which she is particularly proud of, including Buxom Beauty and Red Devil – both hybrid Tea. The peas are also coming along nicely; an almost certain winner when the shows begin again.
For Violet, her favourite part of opening the garden is having the opportunity to welcome visitors back to Avalon each year. "It feels like I am speaking and laughing with old friends"
For more information and opening times click here
If you enjoyed this content please consider making a donation to help us continue to support our nursing and health beneficiaries.
MAKE A DONATION TO SUPPORT OUR NURSES