Broughton Poggs and Filkins Gardens; a fabulously floriferous garden group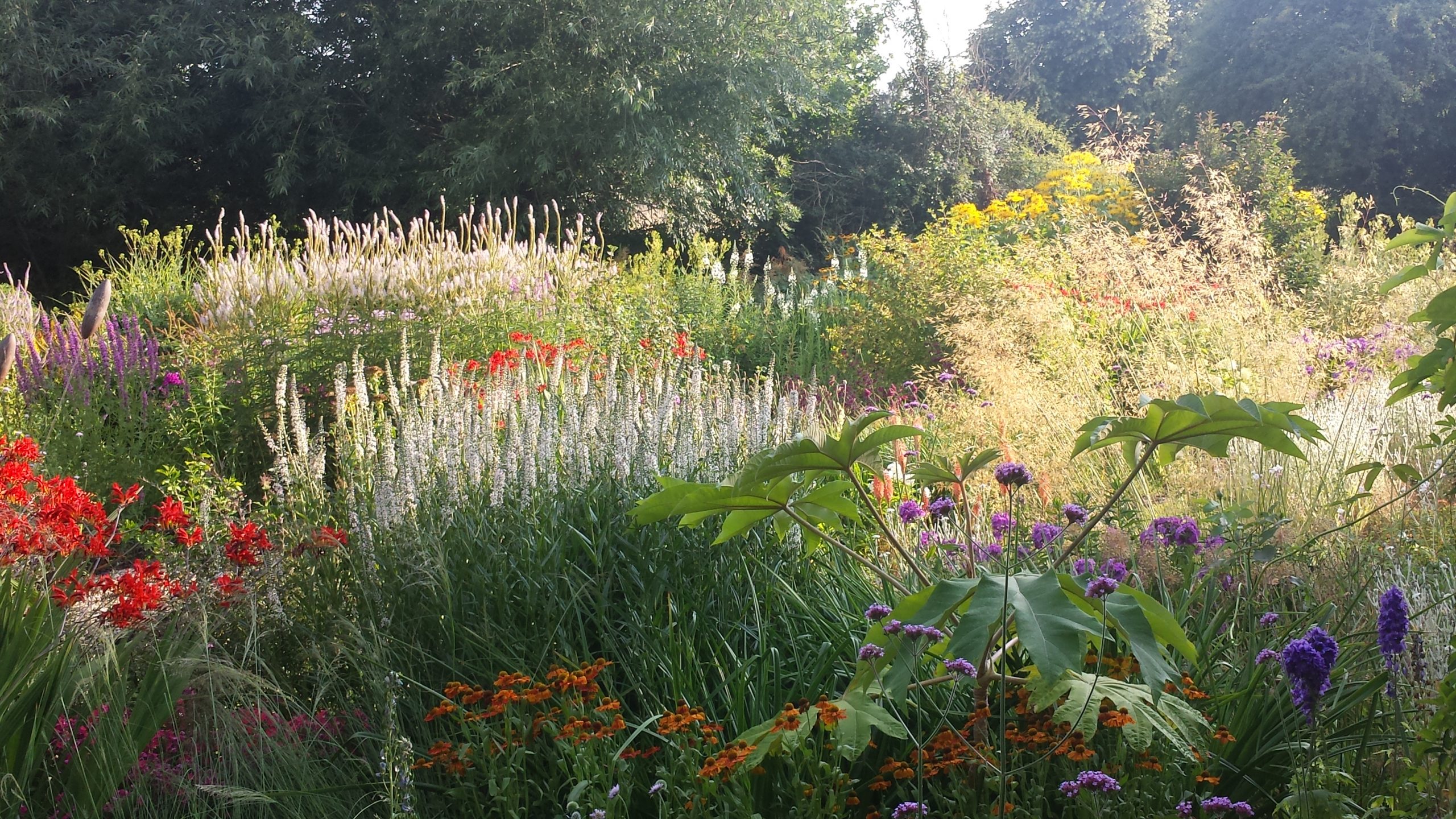 In the picturesque hinterland where Oxfordshire merges into the Cotswolds, the adjacent villages of Broughton Poggs and Filkins have organised a dynamic and varied group of gardens to open for the National Garden Scheme. The film they have made gives you delightful highlights from a selection of the group. From tiny, easy access plots to cottage gardens cascading with roses, a garden designers legacy and glorious stately acres, this is a collection of gardens worth adding to your garden visits wish list. Chris Carter, of landscape architects Colvin Moggridge based in Filkins, introduces us to some of the lovely gardens:
A closer look
The gardens illustrate the wide range to be discovered within the setting of the two villages from expansive landscape at Filkins Hall to the delightfully small-scale of Taylor Cottage, 3 The Coach House, and Pigeon Cottage, to rich variety at the Field House and a more contemporary feel at Broughton Poggs Mill. A number of the gardens benefit from the abundant supply of natural water from Broadwell Brook which flows through Broughton Poggs.
For garden historians and students of 20th century British design, one garden in particular, Little Peacocks, is something special. This was the home of the distinguished landscape architect and garden designer, Brenda Colvin, who moved here from London in the 1950s and made it the base for her design practise Colvin and Moggridge, a partnership with her friend Hal Moggridge; the practise remains there today. The small-scale garden is intimate and informal and much of its detail remains as Colvin originally planned it more than 60 years ago.
The gardens come and go from year to year, Corn Barn, The Tallot and Willow Cottage (pictured above) are not featured in the film but regularly form part of this wonderful group of gardens. To discover more about this garden group click here
Lead photo: Broughton Poggs Mill by Avril Payne

If you enjoyed this content please consider making a donation to help us continue to support our nursing and health beneficiaries.
MAKE A DONATION TO SUPPORT OUR NURSES