Charlton Down House; early summer memories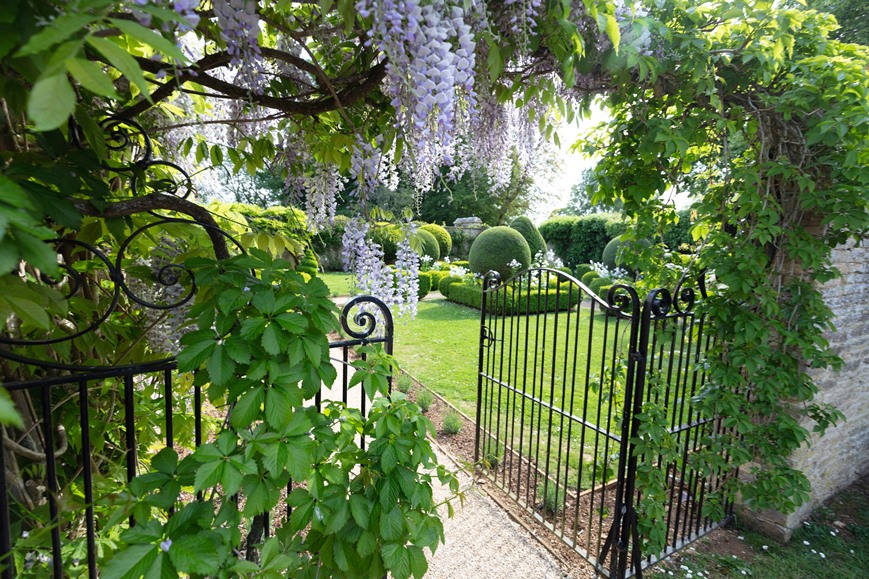 With its mellow coloured blooms and longer days, the early summer months are often a favourite time amongst our garden owners and visitors alike. In celebration of these magical months, Charlton Down House in Gloucestershire share a look back at their garden in May…
A closer look…
When the current Garden Owners, Neil and Julie Record, took on the 180 acre estate in 2009, they wished the domestic elements of the garden to be extended, incorporating a cutting and vegetable garden to serve the house as well as developing the formal gardens into a series of 'rooms'.  Just eleven years later, and it has been transformed.
In early summer the cutting garden overflows with roses, irises, alliums and peonies. These fresh blooms are produced to adorn the main house and the surrounding cottages, ensuring the celebration of summer spreads to every corner of the estate. In the formal gardens, foxgloves, alliums, camassias, geranium, and sweet rocket are set before traditional topiary yew – creating dreamlike layers of colour and texture.
There is an elegance to the garden. From its gentle colour palette to the masterfully arranged pots of tulips, the mature wisteria billowing in the breeze and the rich herbaceous borders, this is a garden with a promising future ahead of it.
If you enjoyed this content please consider making a donation to help us continue to support our nursing and health beneficiaries.
MAKE A DONATION TO SUPPORT OUR WORK