Creating the right environment for a life-long love of gardening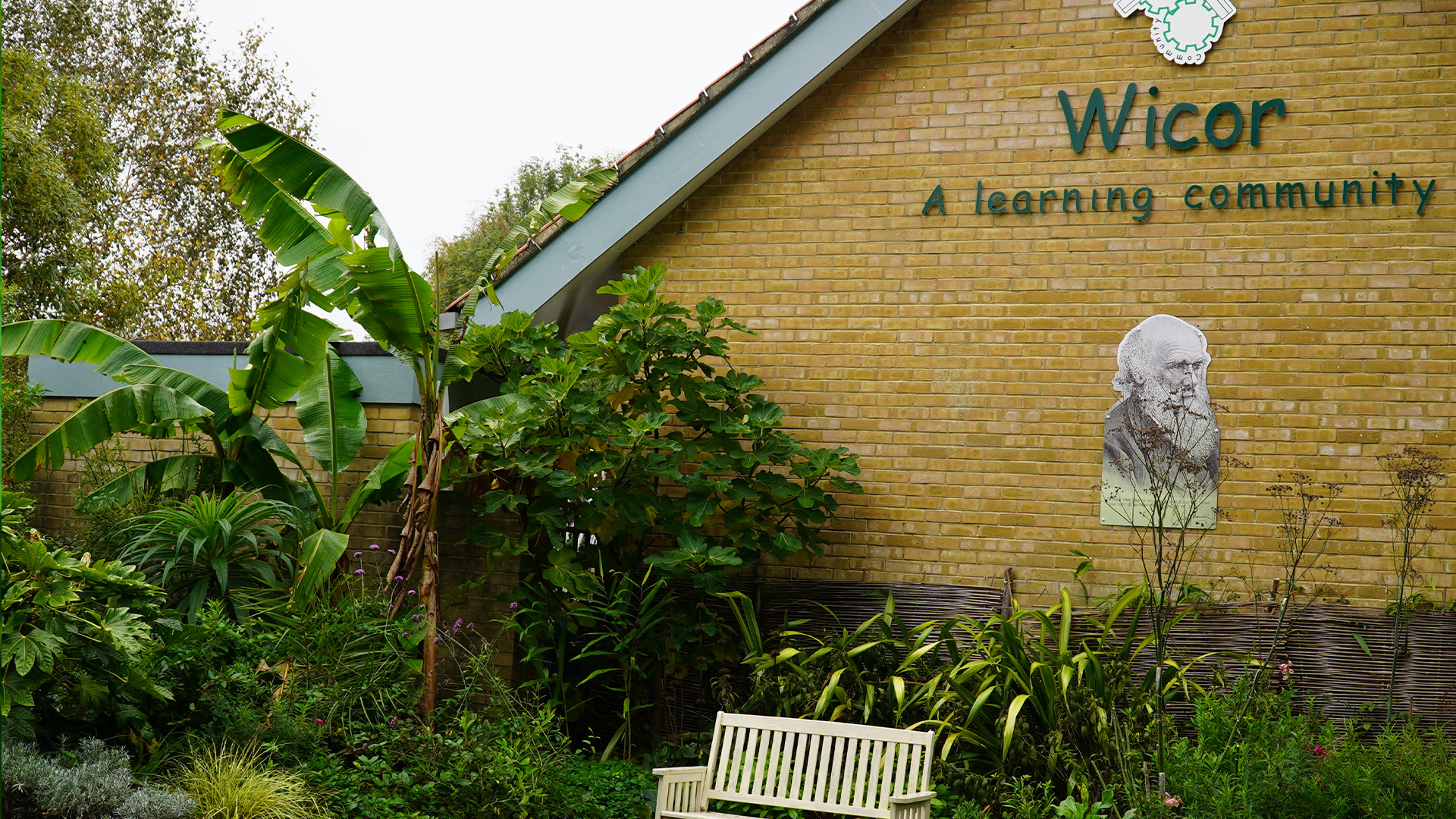 As unseasonal temperatures, extreme weather events and global experts drive home the reality of the climate and environmental emergency we face, understanding and protecting the natural world is being pushed up the international agenda. This concern for our planet may be new in its growing urgency but it is something that a small state primary school in Fareham Hampshire, that opens its community garden for the National Garden Scheme each year, has been taking seriously for over a decade.
"Our ethos is rooted in natural history," explains Head Teacher Mark Wildman. "Teaching children about their natural world, about the life cycle of plants and animals; ensuring that they have an understanding of concepts like the food chain and ecosystems underpins everything we do."
Thirteen years ago, Mark introduced horticulture to the school, creating a garden, allotment and orchard with the students to give them a new learning resource with which to discover the natural world.
Horticulturist at the school, Louise Moreton says: "We engage children to become hands-on learners of horticulture alongside local volunteers who feel a real sense of purpose and place at the school."
Working with the volunteers and teachers, the children learn new skills. As well as propagation and plant husbandry they get involved with harvesting the produce, preparing it, cooking it and eating it.
"They all told us they didn't like apple juice," says David, who initially started volunteering as part of the schools orchard programme ten years ago and has been there ever since. "But when Will Dobson of Hill Farm Juice came and helped the children press the apples we'd grown they all agreed it was delicious!"
David and fellow volunteer Bob are hugely impressed with the school and the children's enthusiasm for horticulture. It was seeing the school open day in the National Garden Scheme's Visitor's Handbook that first drew Bob's interest.
"I was really curious to see why a school garden was listed and soon signed up as a volunteer. We work together in all weathers, the children are so enthusiastic, they don't mind getting dirty and love using tools and tending the plants. What they produce is amazing," says Bob.
"It's extraordinary really and you have to keep reminding yourself that you're coming into a regular state school."
From veg boxes to mint tea and herbal soaps, to apple juice, honey and eggs, the children acquire a rich understanding of where food comes from, soil to plate. Local chefs are invited in to show the children how to pick, prepare and serve their school-grown produce, further enhancing and enriching the learning experience.
Talking to the children, there is no shortage of enthusiasm for this type of hands-on learning.
"There's lots that you can do in the garden," says Darcy.
For Arthur it's the interactivity with the plants that he loves, "You get to plant them, take care of them, taste them. I've got an allotment at home too where we grow pumpkins, butternut squash, tomatoes, beans and cauliflower. It feels good getting a job done and working with nature."
"Gardening takes your mind off things," adds Josh. "It's fun and makes you feel happy."
"Gardening makes me feel relaxed out in the fresh air," says Rosie. "It means a lot to me."
Whether they have gardens at home or not, a common theme among the students is the taking home and sharing of their new experiences, of their new found love for gardening and their enthusiasm to continue gardening and growing their own food as they get older.
As one pupil says, "There's nothing to hate in the garden."
If you are interested in volunteering at Wicor Primary School contact the school via email at [email protected]
Wicor Primary School Community Garden opens on Sunday 26th June 12pm -4pm.
Find out more by CLICKING HERE
Discover more about the garden in our video here: