Deep roots: Ocklynge Manor, East Sussex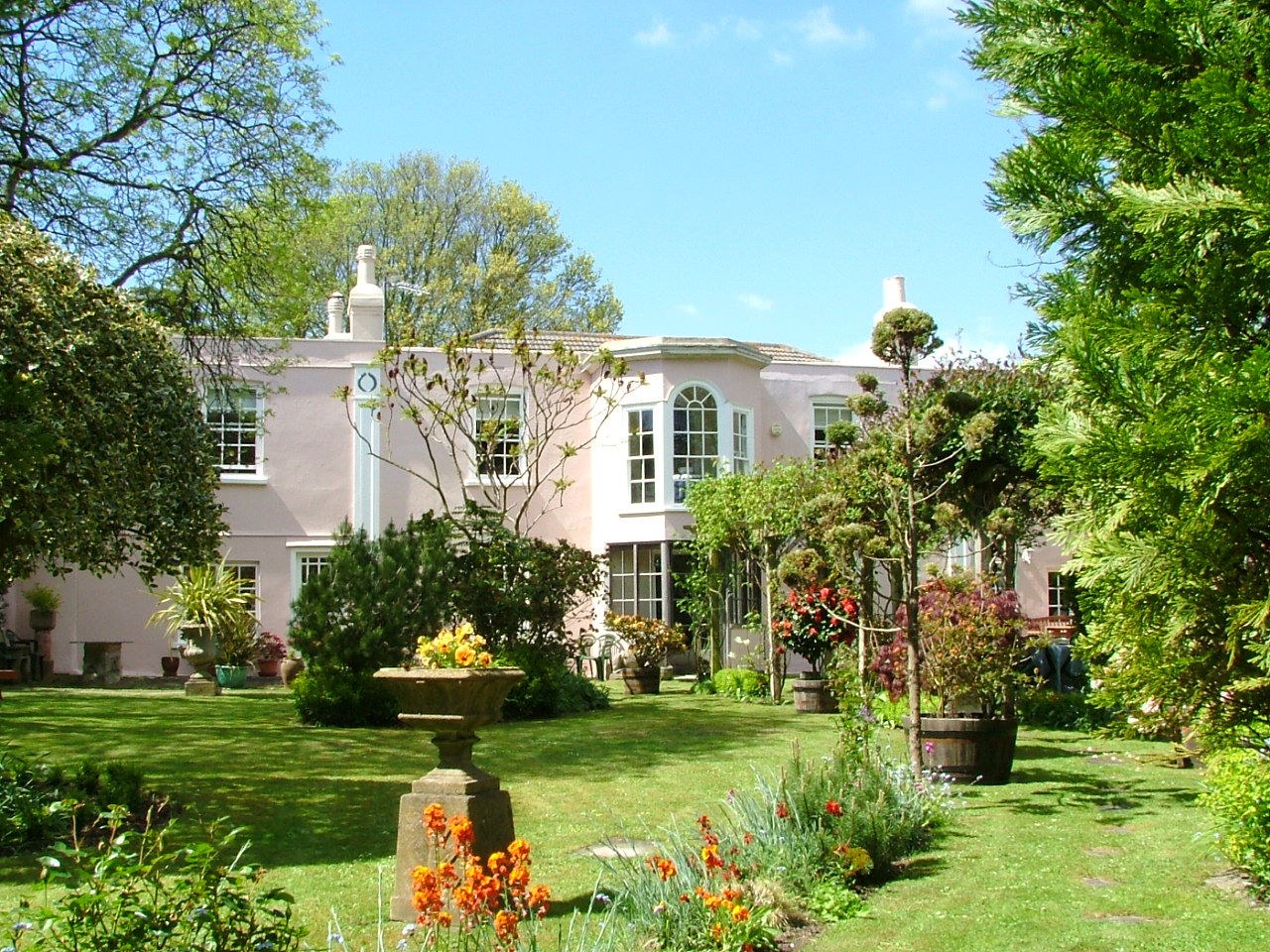 Hidden behind an ancient, flint wall, Ocklynge Manor in East Sussex is an informal, tranquil garden.
Architectural and unusual trees create structure in the garden, whilst rhododendrons, azaleas and acers complement the pale pink walls of the Georgian house – once the former home of Mabel Lucie Attwell, who illustrated Peter Pan and Wendy in the 1930s.
A closer look…
Garden Owners, Wendy and David moved to Ocklynge Manor in 1988.
Dreams of a traditional English garden with long borders soon had to evolve when they discovered shallow, poor, chalk soil, and the challenging impact of the old trees surrounding the garden, whose roots impacted where new beds could be placed.
Keen to overcome these challenges, David built a series of raised beds – which over 30 years later, continue to provide structure and a home for their variety of plants.
The garden is ablaze with fantastic colours. Wendy uses a variety of blue and purple pansies in urns from November to spring, and then begonias and geraniums from spring round to the autumn. When visitors ask how the garden is maintained, Wendy reveals the secret is just 20 minutes of deadheading a day, and the garden looks wonderful.
Ocklynge Manor is deeply rooted in history, with a past dating as a far back as the ancient Romans. Residents of Ocklynge Manor have discovered a Roman font, given to a local museum 70 years ago, as well as the odd bronze age flint and tiny pieces of Roman glass.
Over hundreds of years, it has been home to knights, governors, and illustrators. The present garden still nods to its heritage, most notably with its fine example of an 18th century grotto, now dwarfed by a three-hundred-year-old holm oak.
"I loved this house from the moment I walked into the door", Wendy comments "And on seeing the garden, I thought this is where we will be happy."
If you enjoyed this content please consider making a donation to help us continue to support our nursing and health beneficiaries.
make a donation to support our nurses