Enjoy The Green Patch community garden and workshops this summer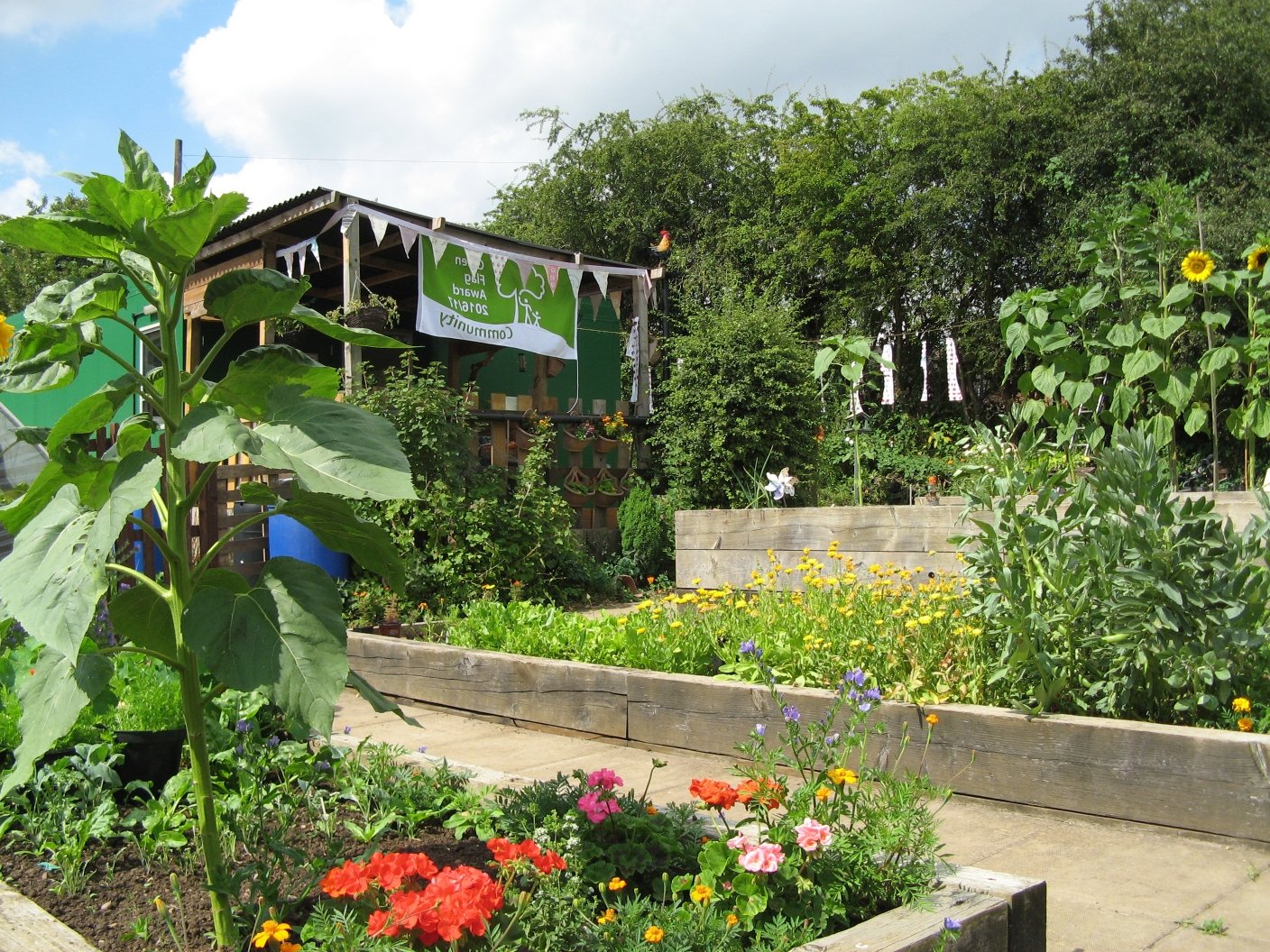 The National Garden Scheme has always embraced diversity in its gardens, not only opening stately acres and urban oases but more recently adding allotments and community gardens into the mix. As our Ambassador Danny Clarke (aka the Black Gardener) says: "It's great to see so many community projects opening their gates to visitors; projects that will help invigorate the people they support and introduce new audiences to the huge benefits that gardens, and gardening, bring to their health and wellbeing and to the environment and communities around them." 
Opening for the first time in 2023 is Groundwork Project, The Green Patch in Kettering, Northamptonshire.
"Groundwork is a federation of charities mobilising practical community action on poverty and the environment across the UK," explains Green Patch Manager, Grey Lindley. "We're passionate about creating a future where every neighbourhood is vibrant and green, every community is strong and able to shape its own destiny and no-one is held back by their background or circumstances."
The Green Patch is a 2½ acre community garden nestled in the heart of England running sessions for children with disabilities, after school clubs for local children, supported adult groups, and volunteering. They have recently added a community workshop programme to the mix.
Workshops include:
Willow Weaving & Basketry workshop: 20th June, 10am-12pm and 12pm to 2pm
Jamming & Preserving workshop:  22nd June, 11am-1pm
Willow weaving & basketry workshop: 24th August, 10am-12pm and 12pm-2pm
Everyone is welcome, simply click on the workshop you're interested in to find out more.
Why not visit?
If a workshop is not for you then why not visit The Green Patch when it opens for the National Garden Scheme for first time on Sunday, 30 July.
With ducks, chickens, rabbits, a bee garden and beehives, fish ponds, orchards, children's play area, poly tunnels and a warm and friendly meeting hut. The team at Green Patch pride themselves on making all their visitors welcome and included. There will be light refreshments available along with vegetable seedlings, herbs and apple trees and other community products for sale.
You can also visit By Arrangement. For more details click here.