Godinton House: mellow gables and daffodils galore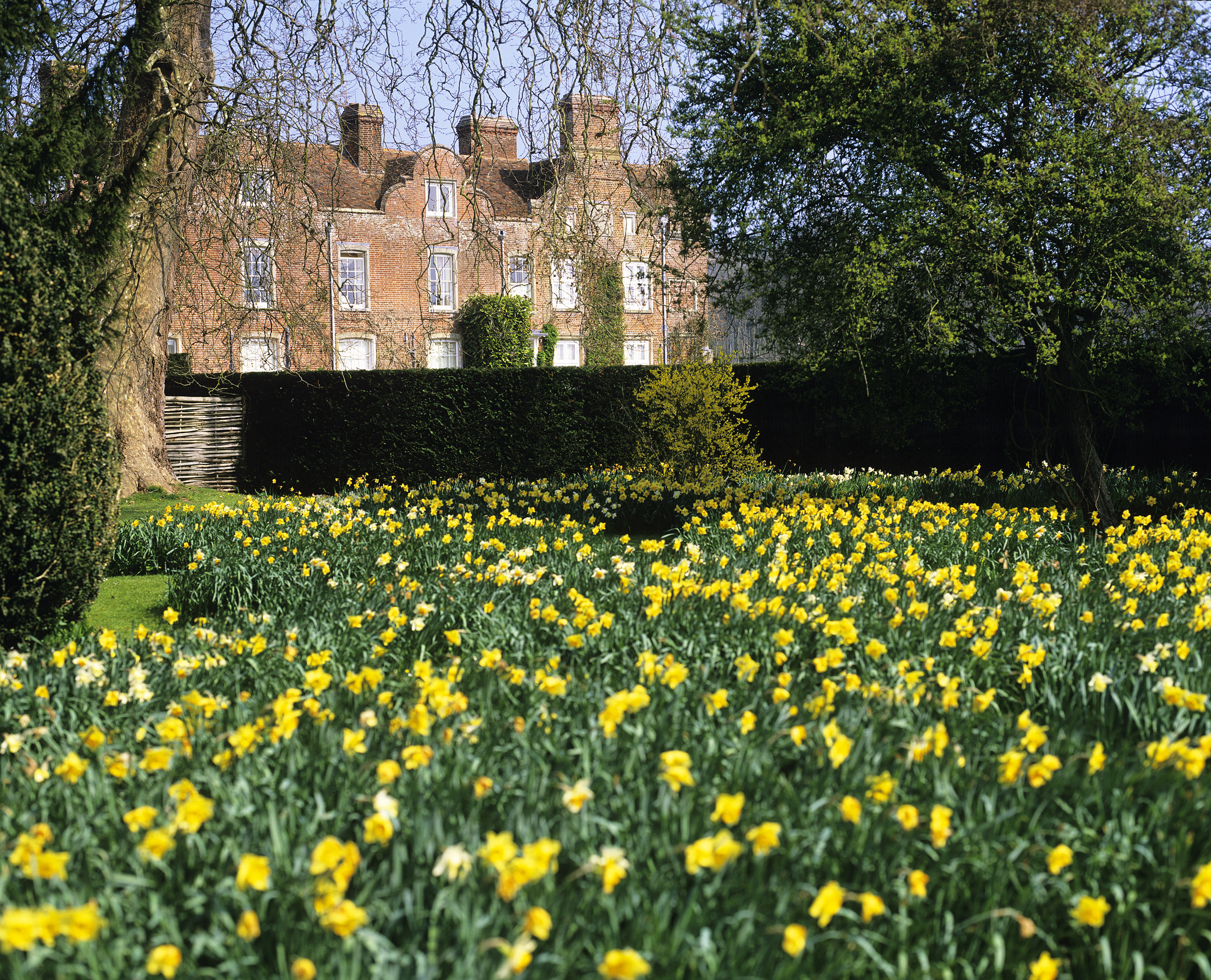 In the heart of Kent, hidden behind its famous yew hedging, Godinton gardens are ablaze with the colours of spring.
Dating back to the 14th Century, the gardens and parkland honour the legacies of those who have lived and worked in this historic estate; including the prolific British architect, garden designer and author, Sir Reginald Blomfield, who designed the garden in the late 19th Century.
Join National Garden Scheme Chief Executive, George Plumptre, as he guides you through this remarkable garden in the early spring…
A closer look…
The house itself is the first thing you see as you approach the gardens through the park, it's mellow gables reflected in the yew hedge surrounding the garden.
Contained within this great boundary yew hedge, part of Blomfield's original design, are twelve acres of tranquil gardens. Terraced lawns, topiary and a large lily pond make a formal area softened by curvy edged herbaceous borders, mature magnolias and willows with roses and clematis tumbling down the steps.
The garden tour continues with a path leading to the Italian garden with its statuary, Mediterranean planting and gentle fountain make a perfect place to sit on a warm day.
At this time of year it is not particularly Blomfield's formal garden that is the chief glory, it is the wild garden. The springtime jewel of Godinton. Its three acres a mass of daffodils, fritillaries, primroses and other spring flowers.
A path from the wild garden leads into the large walled kitchen garden. Home to a spectacular collection of delphiniums provided by the local Delphinium Society, fruit trees have been planted on the walls and there are beds of cutting flowers and vegetables laid out in front of a new Victorian style glasshouse.
Find out when the garden opens next by clicking here
If you enjoyed this content please consider making a donation in support of the National Garden Scheme.
make a donation to support our gardens