Farewell to valued colleagues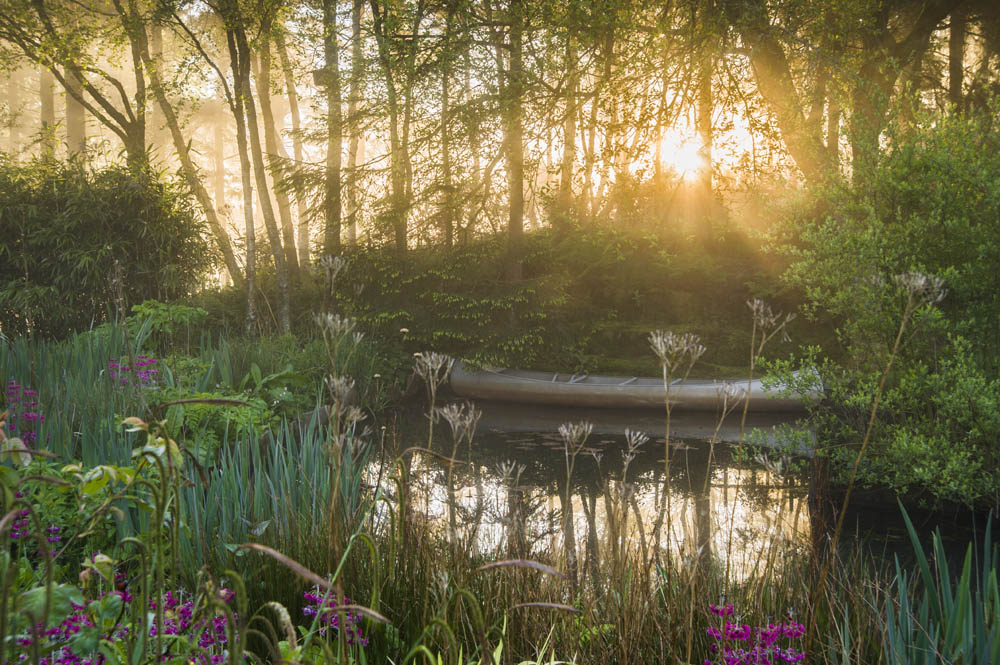 In recent weeks the National Garden Scheme has lost three dear and much valued friends: Diane Hewitt, Robert Little and Pat Causton, all of whom gave our charity wonderful support as members of their county teams and by opening their gardens. We would like to highlight the charity's loss and give recognition of their support, thank them all and extend our sincere condolences to their families. 
Diane Hewitt
Diane was born in Lymm in Cheshire in 1950. She took a degree in Marine Biology at Liverpool Polytechnic, which led to a career as a Marine Biologist. For much of her career she worked as a Research Scientist at the Freshwater Biological Association at Ferry House in Windermere. This involved many projects, including an investigation into the existence of the 'Loch Ness Monster', in which she was filmed by the BBC. 
It was at Ferry House that she met her husband David Kinsman. They shared many interests and passions, including science, the environment and horticulture. They travelled extensively, attending scientific conferences and plant collecting. The creation of their garden at Windy Hall in Bowness (pictured above) was a joint passion. The garden was built on organic principles, containing many rare species and subspecies of plants. It was home to a collection of rare Hebridean sheep, exotic wildfowl, pheasants, as well as the Plant Heritage Aruncus collection. It was a joy to them both to share it with visitors at their garden openings for the National Garden Scheme and other charities.  
Diane and David opened the garden at Windy Hall for the National Garden Scheme from 1996 to 2019. Additionally, Diane joined the National Garden Scheme in Cumbria team as an Assistant County Organiser in 2007 and led the county as County Organiser from 2011 to 2018. Diane died in April 2022 having suffered for many months from cancer and following the death of David in September 2021, also from cancer.  
Robert Little
Robert was born in 1952 and spent his career in IT, working initially for local government as a programmer, systems analyst and designer. He ended up working for Certegy, a financial company in Birmingham; among many other projects he ran their help desk. He was known for his thorough testing – a skill that he was able to put to good use for the National Garden Scheme.  
He was keen on gardening from an early age, helping his mother, who was very dedicated to her garden. For many years she was a mentor and inspiration to both Robert and his wife Pauline. He was an excellent pruner, anything, always at the right time of year, never hurried, he would produce a huge pile of waste but the shrub/tree would look barely changed – a real skill. 
Robert and Pauline opened the garden of their home in the village of Repton for over twenty years from 1999. Plant sales were a regular feature of their openings and produced one of the most popular Virtual Garden Visits videos that were produced during the 2020 lockdown. They both joined the Derbyshire team and Robert served as the County's Treasurer from 2010. He was also a valued member of the charity's Audit Committee from 2013. As suggested earlier, he was actively involved in testing and giving feedback on a range of IT and digital financial developments at the charity. Robert died suddenly in April 2022 following a heart attack. 
Pat Causton
We are very sorry to have lost Pat Causton, who was for more than ten years from 2010 our County Organiser in Ceredigion. As well as organising the gardens and their openings in one of our most remote but beautiful counties with great skill and enthusiasm, Pat was a passionate gardener and conservationist. Helped by her late husband David, she created their wildlife friendly garden at Plas Treflys which she opened on numerous occasions in support of the National Garden Scheme.   
A warm and generous but very private person Pat died of cancer in May 2022 after bearing her illness with great fortitude. Her children and wider family are planning a celebration of Pat's life for her friends and family in the garden at Plas Treflys in July. 
Lead image: Windy Hall, Cumbria by Carole Drake – the garden opened by Diane and David Hewitt.