Garden activities for children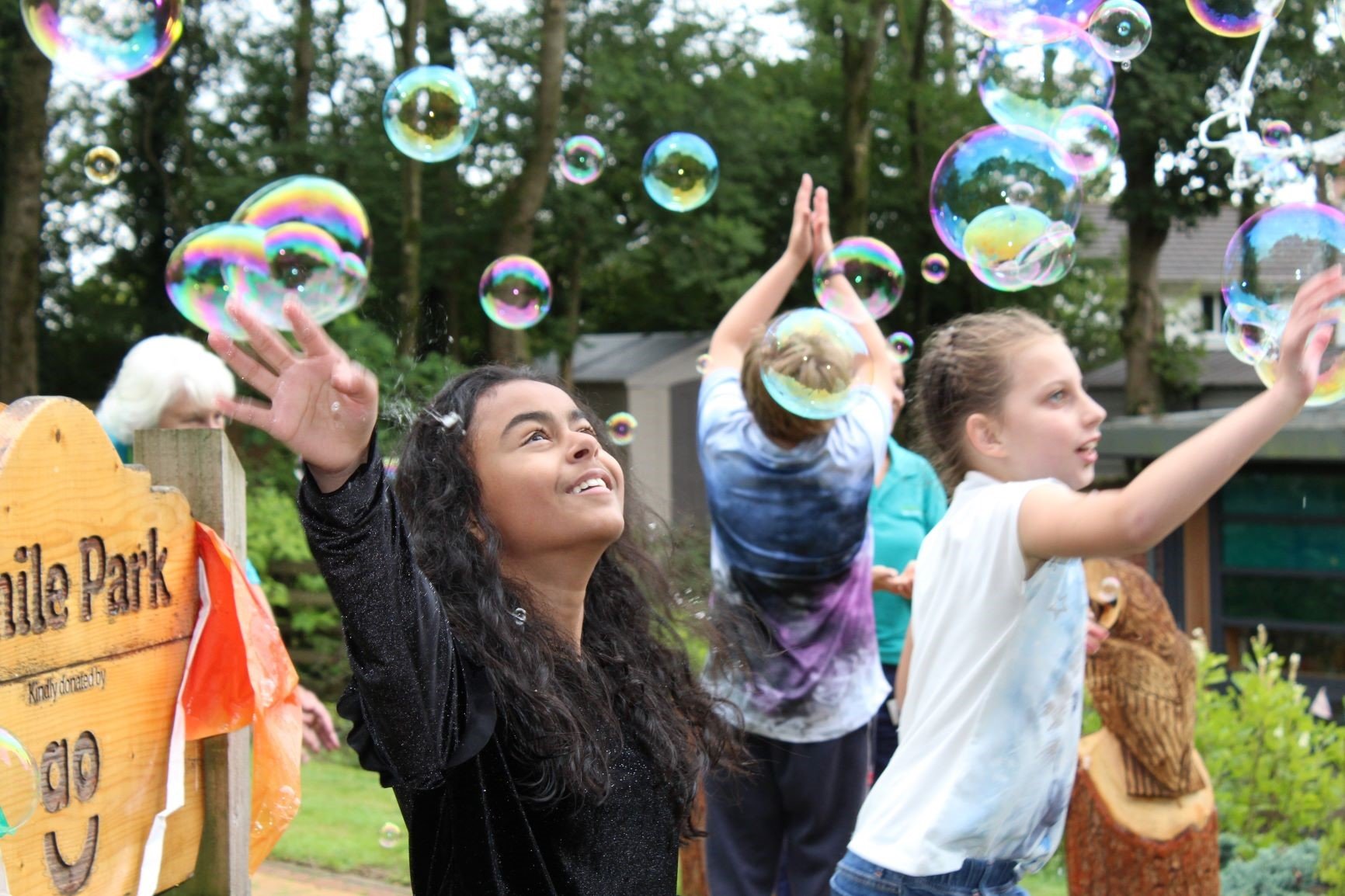 Gardens are an important part of growing up and whether you're in your own garden or at a National Garden Scheme opening, they are the ideal place to have fun and learn about nature.
To encourage your children to get outdoors, take a look at our nature trail, colouring sheets, recipes and crafts.
Teddy's rosemary and lemon biscuits
Teddy, aged 2, is one of our youngest National Garden Scheme volunteers. He made delicious rosemary and lemon biscuits (with the help of his Mum) to sell at a garden opening and raised £20.39! To make your own rosemary and lemon biscuits, check out Teddy's recipe – and you could even have a go at growing the rosemary in your garden.
National Garden Scheme garden trail
Whenever you visit a National Garden Scheme garden, why not take along our garden trail and see how many things you can spot? To make the trail harder for older children, see if they can name the species of trees, plants or birds they see.
Colouring sheets
While you're enjoying a slice of homemade cake and a well-deserved cup of tea at a National Garden Scheme opening, keep your little ones amused with these garden-themed colouring sheets.
Colouring sheet younger children
Colouring sheet older children
Garden crafts
Journey stick
What you need  – a stick and some pipecleaners or garden twine
As you explore a garden, park or woodland you will find all sorts of things on your journey. Fallen leaves or petals, feathers, even your National Garden Scheme entry ticket.  These can all be tied to your stick to act as a memento of your day out and are a great way of prompting children to remember what they did at the end of a busy day.
(N.B. – only pick items that have already fallen off trees or plants)
Half orange bird feeder
What you need – an orange, bird seed and string
Chop orange in half and remove the content of the orange (save as a snack for later!).
Make holes using a skewer in the sides of the orange so you can thread the string through later.
Add the bird seed into the orange half.
In the garden, find a tree, fencepost or piece of furniture to hang the feeder from.
Beaded bubble wands
What you need – beads, pipecleaner, thin stick (natural or a chopstick), bubble mixture
A great craft that can be used again and again outdoors. It is also great for improving hand eye cor-ordination and fine motor skills, and it keeps children busy for ages.
Thread beads onto pipecleaner leaving at least 3 cms either end.
Bend piepecleaner into desired shape (circles and triangles work well) and tie ends off leaving some pipecleaner to attach to stick.
Wrap pipecleaner ends round the stick til secure.
Have fun creating and do share any creations with us on social media – Facebook, Twitter or Instagram using #ngsfamilyfun