Going wild for meadows this summer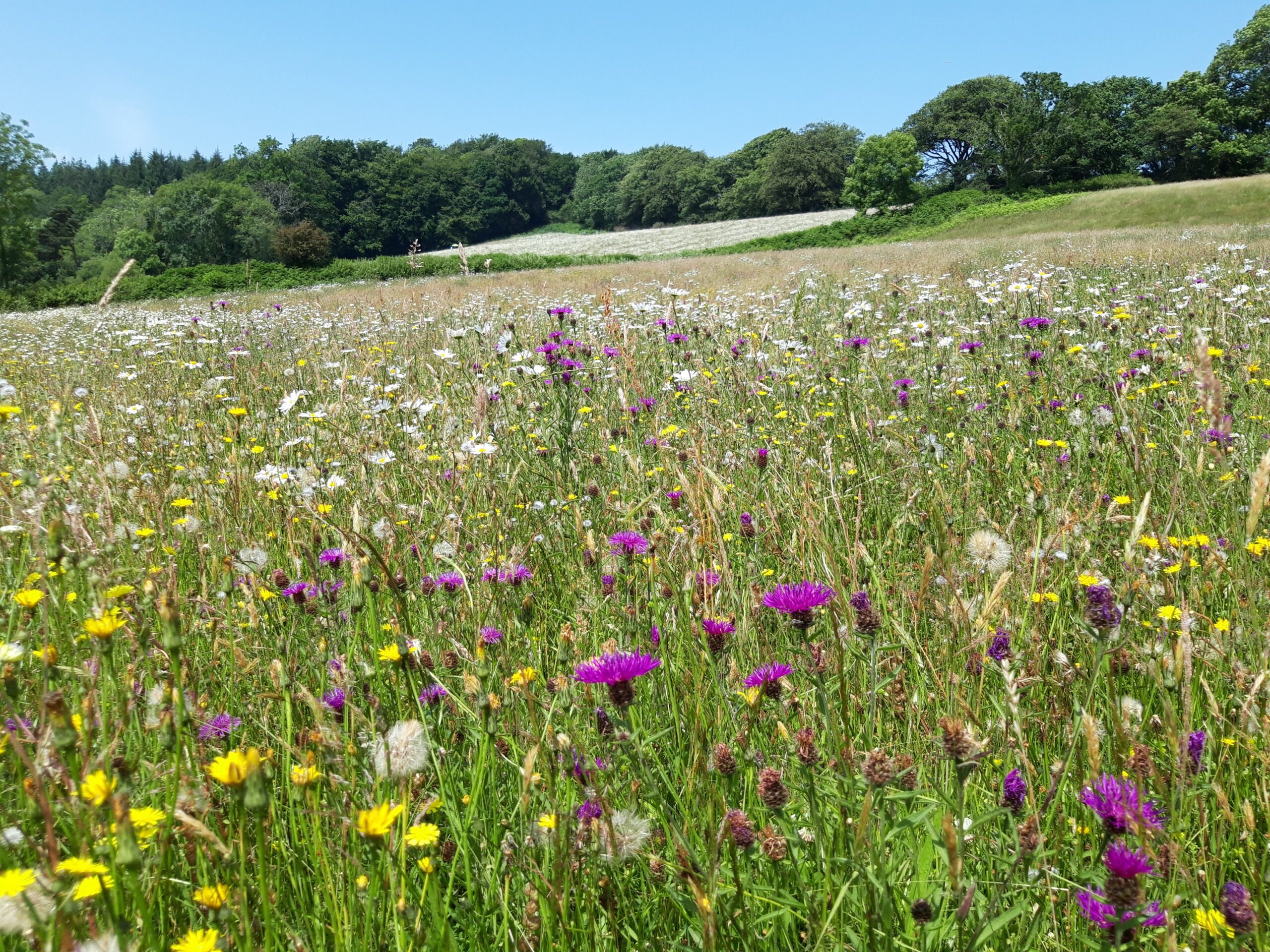 Of the 3,500 gardens opening for the National Garden Scheme in 2023, 573 have wild or wildflower meadows mentioned in their descriptions, while 12 make specific mention of wilding or rewilding. The gardening trend to allow more space for nature and the push to restore our traditional meadows and wild spaces has been making the headlines recently with an audit of the Coronation Meadows project launched a decade ago by the former Prince of Wales to honour the 60th year of the late Queen's accession to the throne.
In the face of the catastrophic loss of 97% of our wildflower meadows since the 1930s, the plan was to create new and restored meadows using donor seed from remaining fragments of ancient and traditional meadows. Working together, The Wildlife Trusts and Plantlife identified 60 species-rich meadows, one for every year of the Queen's reign at that time.  One is at Hurdley Hall in Wales, and forms part of a wider garden landscape that opens for the National Garden Scheme.
The recent audit reveals that a fantastic 101 new wildflower meadows have been created or restored since the Coronation Meadows project began a decade ago. Not only have the number of wildflower meadows increased but a vast array of wildlife has benefited too including bees, butterflies, bats and birds. The area is still expanding as the charities continue to harvest and spread the wildflower seed in localities close to the original sites so that the distinctive character of each area's flora is preserved.
You can visit Hurdley Hall's Coronation Meadow when the garden opens for the National Garden Scheme in June and July. And there are hundreds of other wonderful gardens with wild meadows and wild spaces to be inspired by too.
About Hurdley Meadows, Montgomeryshire
When this site was restored, there were five flowering species, there are now over 70 including Great Burnet, Rough Hawksbeard, Globe Flower, Devil's Bit Scabious, as well as hundreds of Common Spotted and Early Marsh Orchids. In 2016 this heavily grazed site was harrowed and broadcast with seed from Ty Brith Coronation Meadow (Montgomeryshire Wildlife Trust). You can experience the joy of the meadows on June 11th and July 9th, 2023, when the owners open their garden as part of the National Garden Scheme.
There are hundreds of other wildflower meadows and wild spaces to enjoy at National Garden Scheme gardens this summer – a few are pictured below.

Enjoy our video featuring some of the gardens with video footage from Gelli Uchaf – open By Arrangement – click here for details.
Huge thanks to Julian and Fiona at Gelli Uchaf for their wonderful video footage. You can watch the original footage – A blustery June morning in the upper meadow – here.