Haldon Grange, the colours of a Devon spring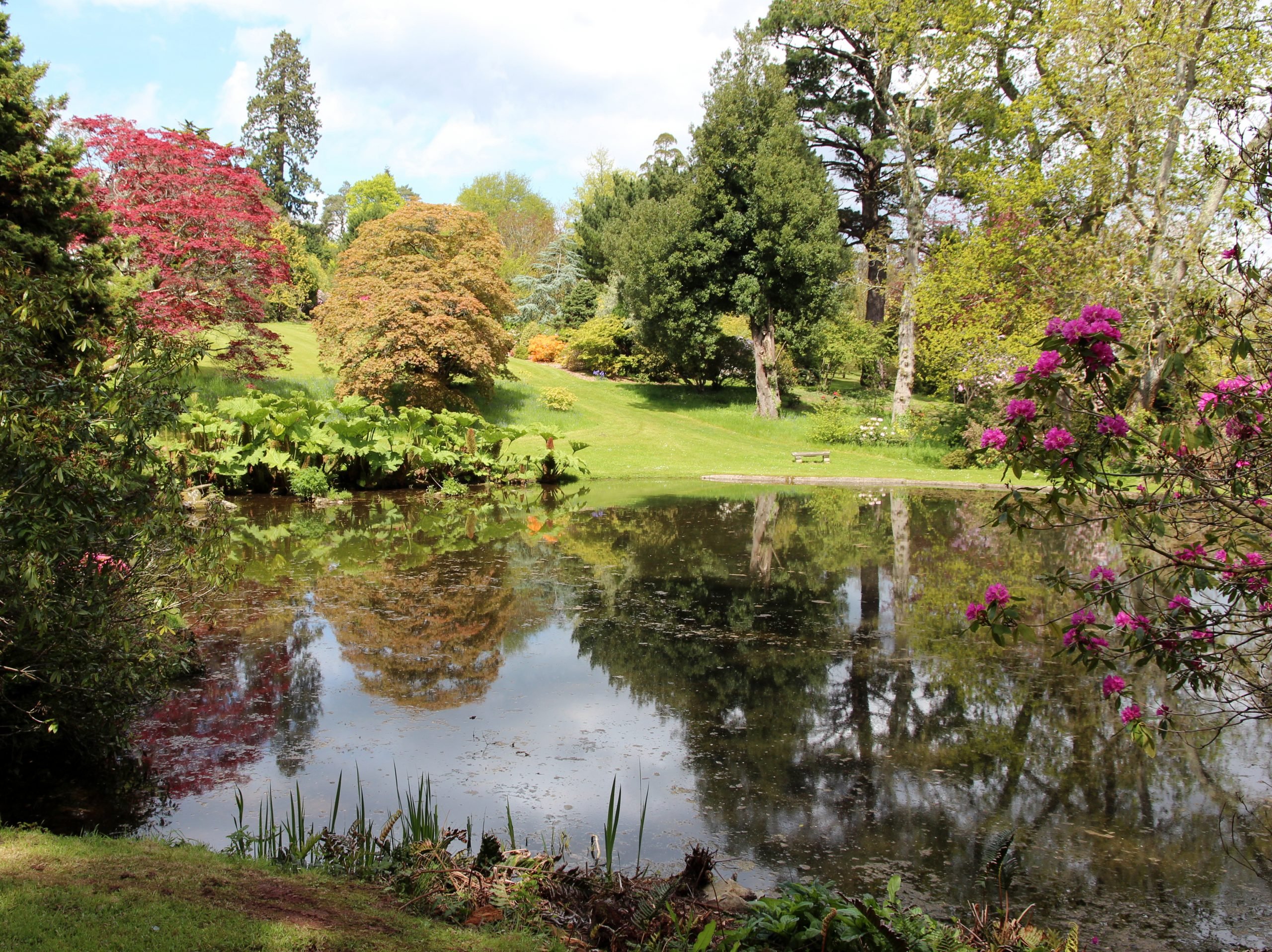 Haldon Grange near Exeter is a hidden family gem that boasts one of the largest collections of rhododendrons, azaleas, magnolias and camellias. Interspersed with mature and rare trees and complimented by a lake and cascading ponds join us now for a flight over the fabulous five acre arboretum and its splashes of spring colour:
A closer look
The older parts of the garden date back over one hundred years, and while the old house is now a hotel, Haldon Grange itself was built about one hundred years ago in twelve acres of the original pleasure grounds. Current owners Ted and Mary Pythian rescued the derelict gardens when they moved in thirty years ago and have transformed it into a peaceful space.
There is the three hundred year old 'Haldon Oak' and a mossy dell below the lake where Magnolia 'Leonard Messel' over hangs the stream. Beside a small cascade Rhododendron 'Trewithen Orange' blooms with beautiful foliage,while the view up the extensive and immaculate lawn to the house is stunning in spring with Japanese Maple above a carpet of bluebells, fritillaries and other wildflowers.
A five acre recently planted arboretum has 'Mount Pleasant' at the top with views to Exeter and Exmouth over the rolling red soil fields of Devon and supplements to rare and ancient trees that are a signature of this garden that is just waiting to be explored.
Find out when Haldon Grange next opens here
If you enjoyed this content please consider making a donation to help us continue to support our nursing and health beneficiaries
MAKE A DONATION TO SUPPORT OUR NURSES