Hambledon House, Hampshire; Hart's delight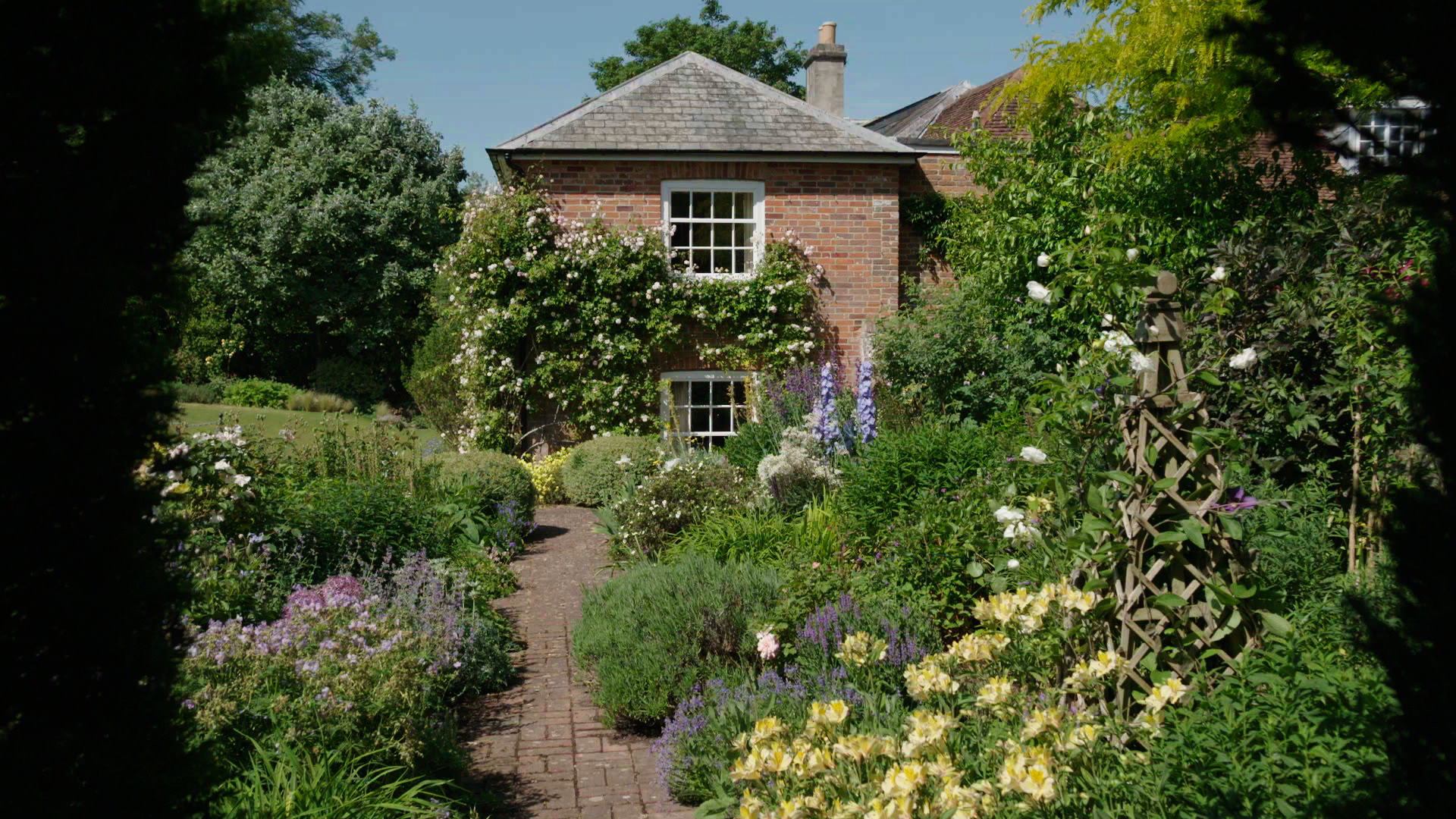 Gardens and comedy don't always go hand-in-hand, but in the Hart/Hart-Dyke family they certainly do. Miranda Hart is one of the country's best-loved comedians and actors. Her mother, Diana, is one of the National Garden Scheme's best-loved garden owners, who has opened her garden in the Hampshire village of Hambledon for decades and who spent many years as a member of the Hampshire National Garden Scheme team.
Diana might be a consummate, if self-effacing, plantswoman and Miranda might be, by her own admission, something of a novice. But in this film specially created for the National Garden Scheme, they together reveal the joy and tranquillity that access to gardens – whether physical or virtual – can bring to everyone. Both confess to talking to their plants, both emphasise the simple rewards of tending plants and watching them grow, or of having access to another person's beautiful garden.
A closer look
Diana's garden in Hambledon, a guided tour of which fills part of the film, confirms that she is firmly in the understated tradition of self-taught but wonderfully talented English gardening women, who just have a flair for choosing plants, putting them with the right neighbours, and nurturing them so they glow 'like well-scrubbed children'.  A traditional country garden, with lawns shaded by mature trees and paths leading along borders, past the vegetable garden and to views out across neighbouring paddocks, is transformed by an assortment of gorgeous and unusual plants; cottage garden favourites rub shoulders with glamorous rarities that appear in succession from season to season. As she talks, Diana strokes them fondly, their long latin names – Chionanthus virginicus is one – rolling off her tongue with proud affection.
While Miranda reminisces about her parents' early open days for the National Garden Scheme in her childhood, Diana reflects on the enjoyment and reassurance she has always drawn from her gardening. For both giving people access to gardens, whether in real life or in the form of a film, is something to be celebrated. This is a film that truly comes from the heart and combines uplifting personal observations with scenes of pure garden delight.
The National Garden Scheme would like to thank Diana and Miranda for making this film and for their ongoing support.
Photos: Leigh Clapp
For more about the garden at Hambledon House click here
If you enjoyed this content please consider making a donation to help us continue to support our nursing and health beneficiaries.
MAKE A DONATION TO SUPPORT OUR NURSES