Hestercombe, Somerset; three centuries of garden design to explore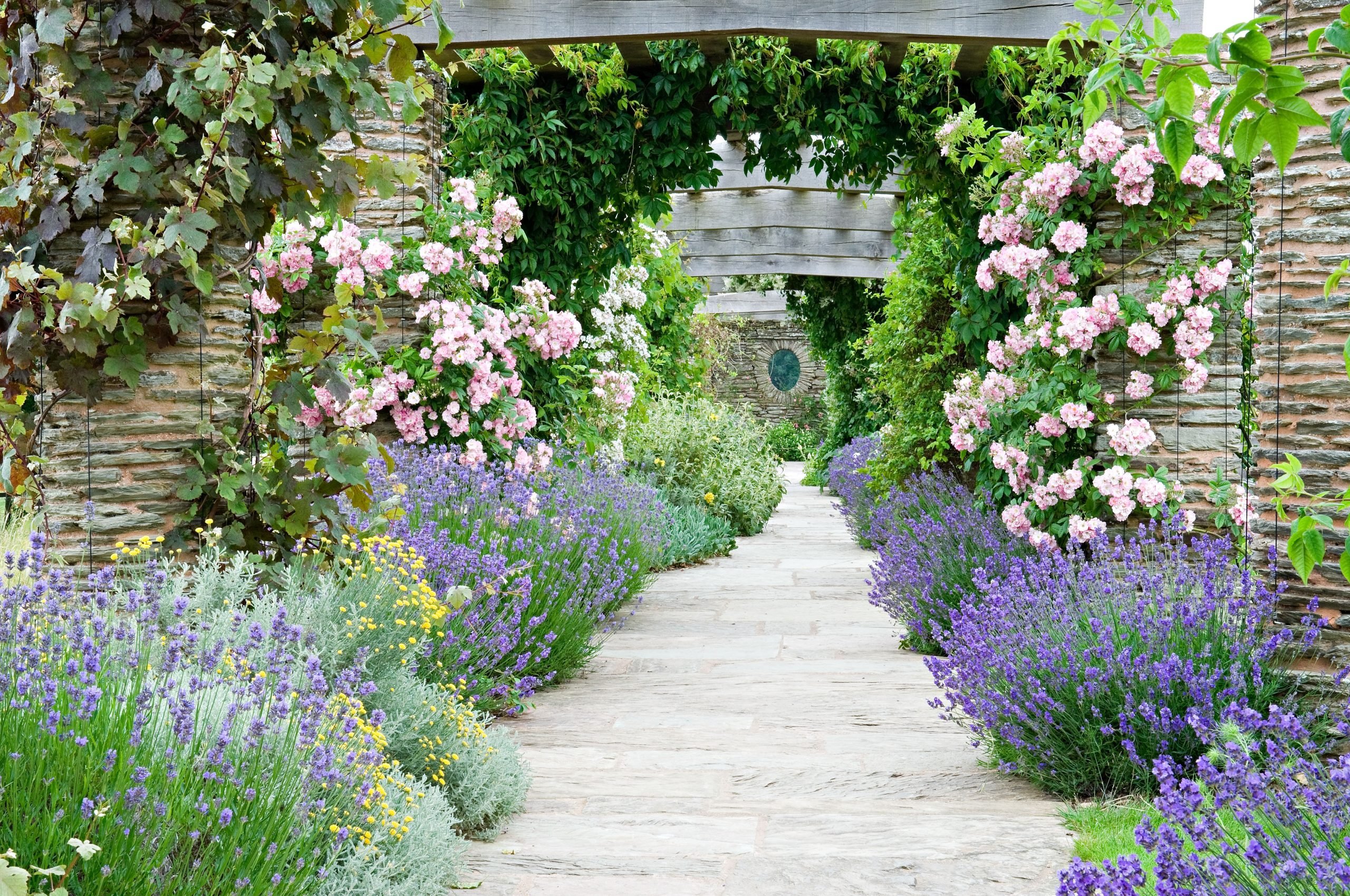 Three centuries of garden design combine to create the stunning gardens at Hestercombe House in Taunton, Somerset. Our virtual visit takes you through romantic woodland walks peppered with follies and wonderful views, formal borders, cascades and relaxing water features and rills. One of the original 1927 National Garden Scheme gardens this is a garden designed to be explored;
A closer look
Spanning three centuries of garden design, Hestercombe Gardens offer a unique combination and varied experience of the Georgian Landscape Garden (designed 1750s), the Victorian Shrubbery and the Edwardian Formal Gardens (early 1900s).
The gravel walk on the southern edge of Rook Wood leads to a breathtaking view from the magnificent Daisy Steps which were designed by Sir Edwin Lutyens to create a link between his Formal Garden and the earlier Landscape Garden.
The Victorian Shrubbery is a small enclosed garden incorporating a nineteenth century yew tunnel with views to the Victorian water tower.
Hestercombe's Landscape Garden, designed by Coplestone Warre Bampfylde, incorporates the restored eighteenth century Octagon Summerhouse and its framed views of the gardens both up and down the valley.
The spectacular Great Cascade is the dramatic centrepiece of the Landscape Garden and its theatrical effect was inspired by Bampfylde's visit to William Shenstone's garden, The Leasowes, in 1762. Opposite is another viewing point – the Rustic Seat allowing the visitor to stop and contemplate this sublime scene.
This is just a taster of what's in store at Hestercombe, find out more about the garden and opening times here
If you enjoyed this content please consider making a donation to help us continue to support our nursing and health beneficiaries.
MAKE A DONATION TO SUPPORT OUR NURSES