How to make a home-grown Christmas wreath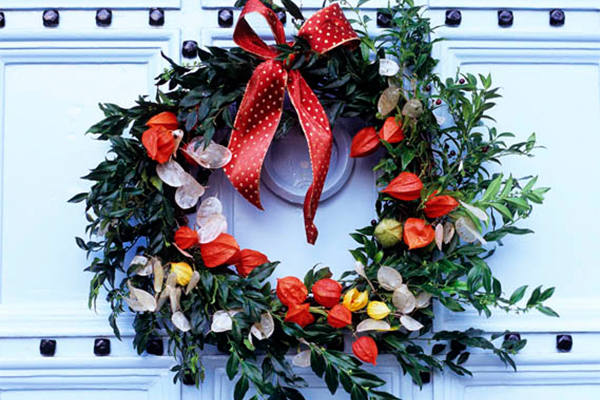 Nothing says Christmas more than a beautiful festive wreath adorning a front door – but instead of buying a wreath, have you ever considered making one with materials found in your garden?
Expert florist and National Garden Scheme volunteer, Penny Snell CBE, gives her step-by-step guide on how to make a home-grown and wonderfully wild Christmas wreath.
To make Penny's Christmas wreath you will need:
Metal wreath frame
Carpet moss
Reel wire or green garden string
Variety of evergreen foliage from your garden
Variety of wreath embellishments from your garden e.g. Chinese lanterns, fir cones, holly berries, rosehips
Florist wire
Ribbon
Hammer
Penny Snell has been the National Garden Scheme's County Organiser for London for some 40 years. She has served as a Trustee twice, the second time including six years as the charity's Chairman. She is a Vice President and continues to open her garden in Cobham.
Featured image by Leigh Clapp