Laurel Cottage – a dream of a garden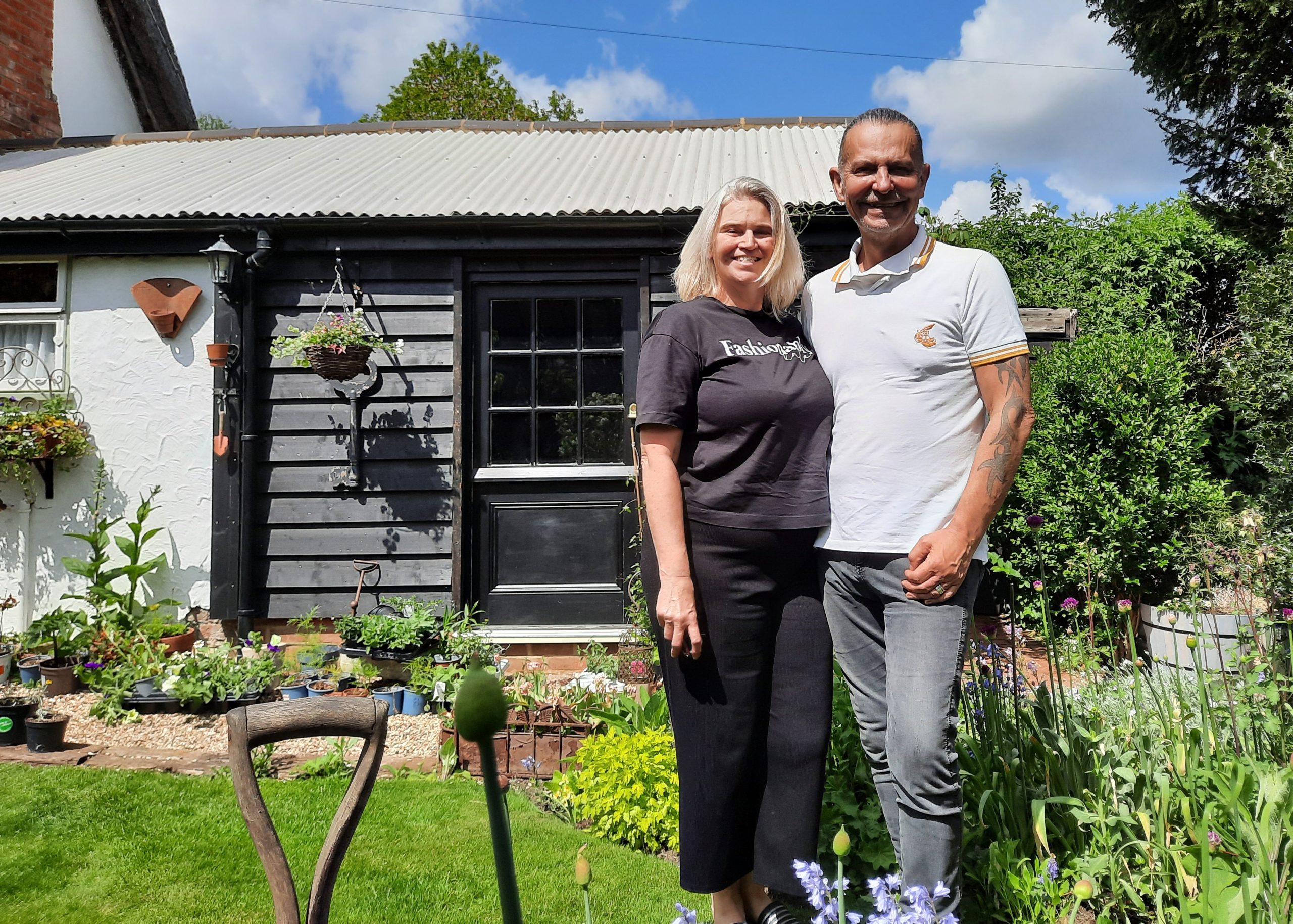 Every week of his adult life, mobile hairdresser Stewart Woskett drove past Laurel Cottage on his way to work. Lived in by the same lady for 80 years, the house and garden had fallen into disrepair, but Stewart loved it. 
"I've always been interested in houses, and this house and this garden were exactly how I imagined a house should be. If someone asked me to draw a house and garden I would draw Laurel Cottage." 
So, when the house came onto the market four years ago Stewart and his wife Louise were the first to view it. 
"As soon as we came through the gate into the garden I knew this was the one," he says. "Nothing had been touched since the 1920s, there was no electricity upstairs and we had to cut a pathway to get to the front door." 
Plans to rent while they renovated the property were soon replaced by a cost-saving exercise to move straight in and get to work. "It was worse than camping," says Stewart. "There was no heating and no hot water, and that August torrential rain accompanied the move." 
In the first few months Stewart and Louise began to wonder whether they'd made the right decision, but they had a vision for the house and for the garden and were determined to see it through. 
"I had a picture in my head about how the garden would be," says Stewart. "In hindsight we were perhaps a bit hasty in our clearing of the site, eager to get going, to design and shape the outside space. It was a learning curve, and over the next few years plants moved and reseeded and the lupins reappeared." 
Today, Laurel Cottage and its dream garden are still a work in progress. "It still feels young to me," admits Stewart who is lucky to visit lots of gardens as part of his job, borrowing ideas and being given cuttings and plants from clients who know about the project. "Each plant is special and has personal meaning, so the garden is being created by lots of people, lots of generosity and kindness." 
Louise and Stewart say they are not plants people. While they can visualise what they want they can't retain the names of things. What they have created comes from their imagination – it's literally their dream garden. 
Approaching the National Garden Scheme to see whether the garden was up to scratch was a nervous moment for Stewart. "We'd opened as part of our village open gardens and the reaction had been really positive, but I'd visited and been inspired by other local gardens opening for the National Garden Scheme, especially the gorgeous gardens at Wickets owned by County Organiser Susan Copeland, and just wasn't sure."  
He needn't have worried; the cottage garden, and Stewart, were welcomed with open arms.
"I can't believe how warmly we were welcomed into the National Garden Scheme family or the level of support we've received. And although heading towards our first opening on 22 May (another is planned for 24 July) is really nerve-wracking, it's one of the most exciting things. It's always been an ambition to open for the Scheme and I've been drumming up ticket sales among my friends and clients who are green with envy! Louise and her mother are brushing up their baking skills and the children are being drafted in to help." 
But don't expect Stewart to be resting on his laurels. As the big open day approaches – followed by the hosting of Louise's eldest son's wedding reception in the garden a few days later – you'll find Stewart in the garden, working until the light fades. 
"I don't make things easy for myself. It's not a low maintenance garden but it's the most brilliant stress reliever I know. As a freelancer I can pop home between clients and work in the garden and Louise is usually with me too, it's a joint effort. 
"We can't believe the opportunity we've been given – buying this house and being accepted by the National Garden Scheme – it's an ambition realised. And we can't wait to welcome visitors." 
Laurel Cottage, Manuden, Bishop's Stortford, Essex opens on Saturday 2 and Sunday 3 December for a seasonal visit with mulled wine. For more information click here: https://findagarden.ngs.org.uk/garden/43001/laurel-cottage