Legsheath Farm; eleven acres of lovely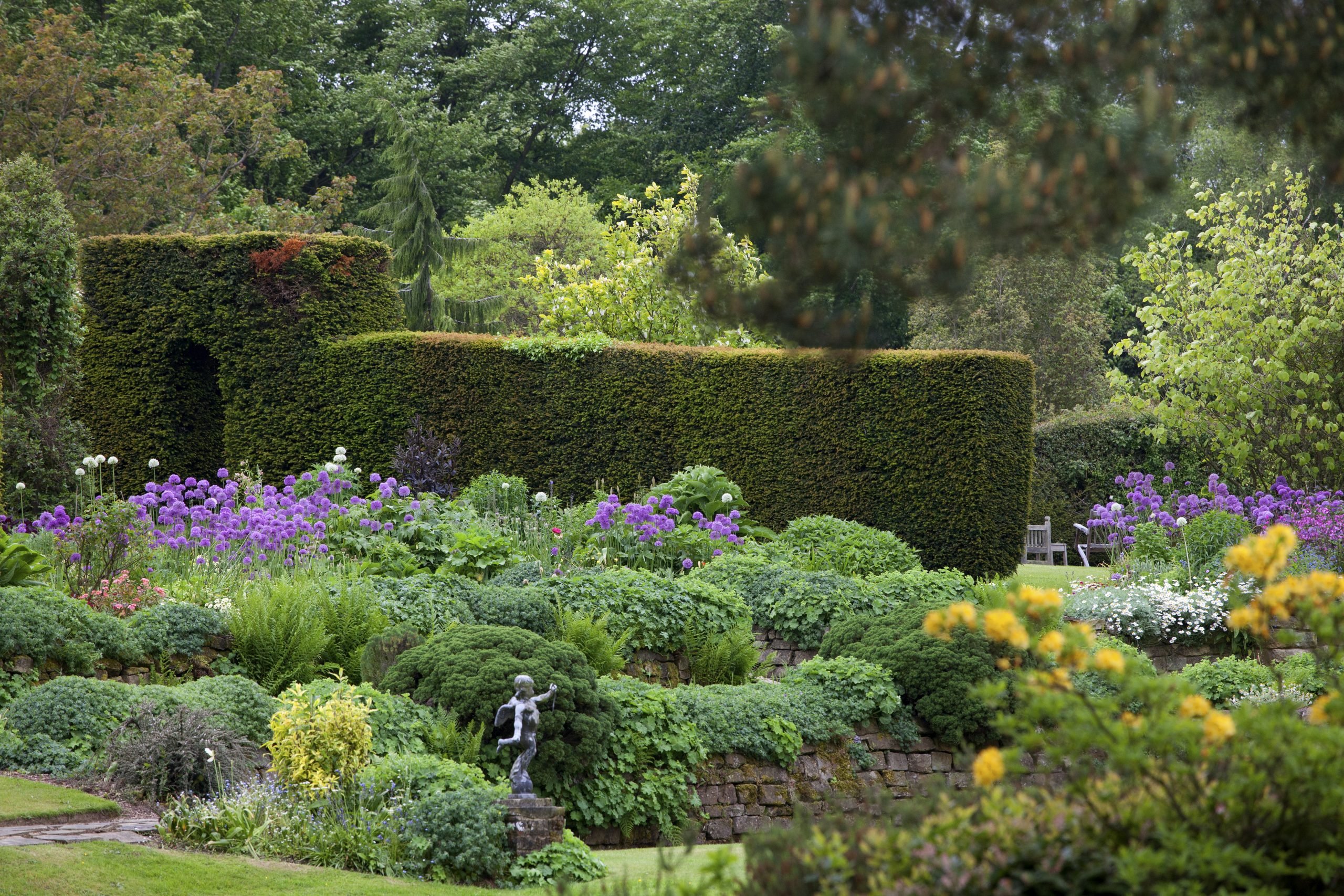 With its stream fed ponds and stunning trees, Legsheath Farm in East Sussex is a glorious 11 acre garden with wonderful views and so much to discover:
A closer look
Legsheath was first mentioned in Duchy of Lancaster records in 1545. It was associated with the role of Master of the Ashdown Forest. Set high in the Weald, with far reaching views of East Grinstead and Weirwood Reservoir the garden covers 11 acres with a spring fed stream feeding a series of three large ponds.
The water garden at the lower level has large plantings of candelabra primulas, meconopsis and lobelia. Wild orchids have also naturalised in the wetter areas. The woodland paths leading to the largest pond have interesting rhododendrons, magnolias and acers. There is also a Sussex folly and a hornbeam house around the bottom pond.
Returning to the upper levels, there is a large bank of azaleas bordering a formal pond with abutilons, eucryphia, kalmias and stewartia planted in the other borders. The garden is also home to one of the largest davidias (handkerchief trees) in Sussex. There are also various species of cornus, acers, crinodendron and embothrium coccineum in the borders. Daphnes for all seasons have been introduced. Above these and surrounding the well are a number of rare trees including pterostyrax hispida, wollemi pine, tulip tree (aureomarginata) and a national champion Korean oak.
"The herbaceous borders below the summer house contain interesting collections of perennial plants," adds owner Michael Neal. "And it's such a shame, with the garden looking so good this year, that we cannot welcome you to Legsheath. But we hope to be able to do so very soon."
To find out more about this garden click here
If you enjoyed this content please consider making a donation to help us continue to support our nursing and health beneficiaries.
MAKE A DONATION TO SUPPORT OUR NURSES
Lead image: Leigh Clapp