Lesley's story: Looking to a hopeful future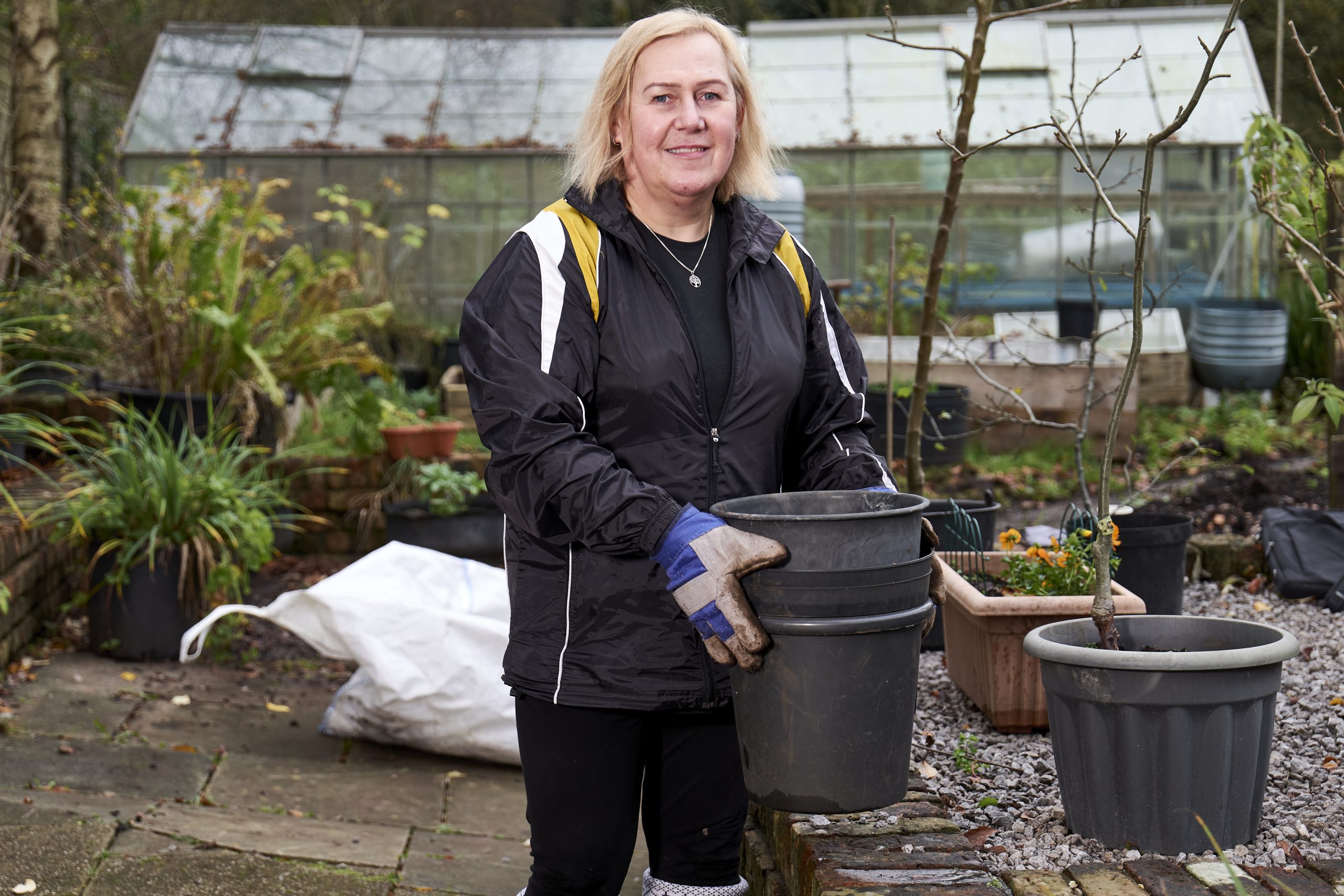 The National Garden Scheme is Perennial's largest single donor having donated more than £1.9 million since the partnership began in 1986 when Perennial was the Royal Gardeners' Benevolent Fund. This contribution makes a huge difference to the lives of thousands of people who are working, or have worked, in the horticulture industry in the UK, and their families.
In 2021, a donation of of £115,000 helped fund Perennial caseworkers to support c.250 people and their families. This meant that each of these service users could receive their own dedicated caseworkers who worked with them for as long as they needed help.
In addition, caseworkers helped arrange emergency financial support, food or housing, working to access grants available to them, access health services or provide training to support them in the long term. This is Lesley's* story:
Lesley* knows how it feels to hit rock bottom. When health problems forced the gardener and charity-worker to give up the job she loved, she found herself with debt and experiencing emotional and physical turmoil. Lesley found Perennial, and with support from the team to help overcome her debt crisis and explore her benefit options, she has started to take back control of her life and find happiness again.
An experienced gardener living in London, Lesley worked as a horticultural teacher, training vulnerable people in gardening. Supporting those in need was her passion and she took great pride in the work. But life can be unpredictable, and after a stroke Lesley found she wasn't able to do the physical work anymore. "Being without a job hit me hard. I was an absolute mess. After bills I had £47 a month to live on, debt I couldn't repay, and had been left with mental health problems caused by my stroke. I felt worthless and helpless."
With Lesley unable to afford to buy food or pay the electricity to heat her flat, Perennial immediately provided food and fuel. With the basics in place, her Debt Adviser then talked to Lesley about the options to resolve her debt situation. "I would never have applied for the support before, but when you have someone in your corner it's incredible. The professionalism, kindness and warmth of the team at Perennial have been a lifeline to me."
To read more about our partnership with Perennial click here
This story first appeared in our Impact Report 2021 – read it here
*Name changed to protect anonymity. Library photo used.