Bunting, cream teas, prosecco and music – ingredients for my perfect Great British Garden Party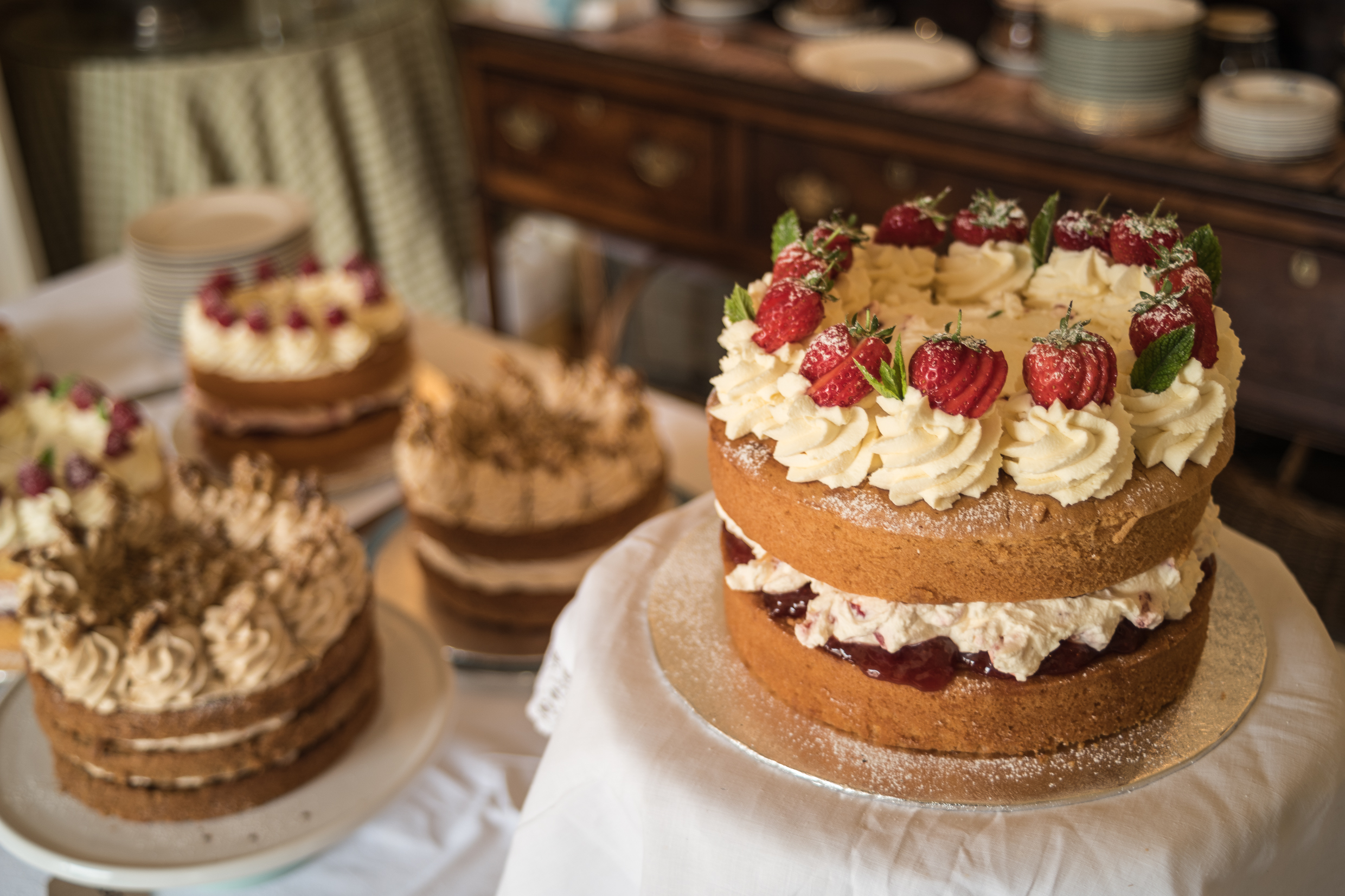 Enthusiastic garden visitor and garden lover, Kate Kinkaid, shared her garden with friends and family and raised an amazing £1240.
I love visiting gardens! Every year I mark my diary with all the local openings of National Garden Scheme gardens to make sure I don't miss them.  When I saw the email about their Great British Garden Party fundraiser, I thought that would be the perfect way to share my own garden with friends and family whilst helping raise some money for such a good cause.
I have always enjoyed doing our Macmillan coffee morning every November, but the idea of hosting an afternoon tea outside in the garden really appealed to me.
I'm a planner and like to be organised so I signed up in April, sent out invitations to approximately 90 friends and family and started involving my close friends!  Lots of friends donated raffle prizes including a night in the Woodlander's luxury hut and gardens, a fondue evening for 4, and a wonderful hamper we created full of homemade produce and contributions from local shops. Others lent gazebos and china, and the church lent us their tables and chairs. I planted seeds and split plants ready for a plant sale and asked local garden centres for donations of plants – they were very generous. And we found a local band who were delighted to contribute to such a great cause by coming to play.
Then I started baking! I made a cake or a batch of scones every day and put them straight in the freezer. On the morning of the party I took them out of the freezer and either iced or covered with strawberries and cream – and we were ready to go! Our most popular cakes? A huge slice of strawberry and cream vanilla sponge and the delicious coffee, walnut and rum cake!
We had lots of activities to raise additional funds. We asked for £5 entrance and gave everyone a map of the garden and a history of how it had developed over the years since we had been here, so that they could explore and enjoy the garden. We also held a raffle with 10 fantastic prizes, a plant sale, a produce sale and a book sale. We sold sold tea, cake, soft drinks and prosecco vouchers at the gate.
Would I do it again? Absolutely!
We all had a wonderful day. Everyone loved spending time with friends or making new friends, exploring the garden and enjoying the wonderful band that created the perfect atmosphere. To know that we were raising money for such a good cause at the same time was the icing on the cake.
My top tips for anyone else planning an event would be to:
Bake in advance and freeze your cakes
Ask friends and family to help early on – and give them roles that they would enjoy
Feed your helpers well before the event starts – a glass or two of prosecco helped too!
SIGN UP and host your own Great British Garden Party