My sensory garden visit
Jude, our Powys' volunteer social media officer, shares her favourite ways to experience a National Garden Scheme garden and truly unwind.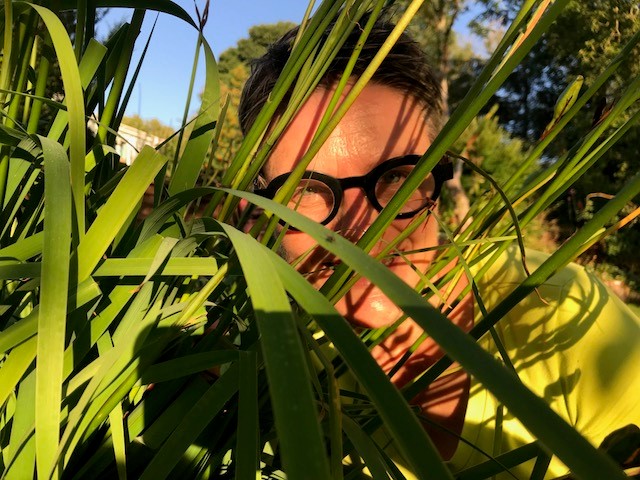 As a volunteer social media officer and someone who opens my garden for the National Garden Scheme, as well as a garden visitor myself, I have observed the many ways people enjoy a garden. And there's definitely an art to this visiting lark.
When we open our own garden, The Rock House in Powys, we see some folk dive straight for the teas, while others head straight to the plants with the zeal of barely recovered plant addicts, in the vain hope of finding that one rare specimen that we have mislabelled as a common daisy.
Others find a shady spot, stake claim to a comfy chair and install themselves for the duration. We once found a couple of ladies tucked away behind the shed long after the gates had closed and our volunteers had hung up their aprons. Having been in the midst of a long old catch up, the ladies were rather reluctant to leave so we popped the cork on a cheeky little red and joined them!
What about when I venture out of my garden and visit someone else's? Well, I revel in the sensory enjoyment of being in a wonderful, private National Garden Scheme garden – which always has the uncanny ability to allow me to slow down.
Many gardens spoil us with magnificent views and vistas, and gardeners are subtly clever at guiding the eye to a specific scene they wish us to see. But when did we grown-ups last get down on our hands and knees to peer between blades of grass to discover creepy crawly things or to look right inside a nasturtium flower to marvel at the intricacies of its make up? I highly recommend close inspection but watch those knees – these days I'm liable to require a winch to pop me back on my feet!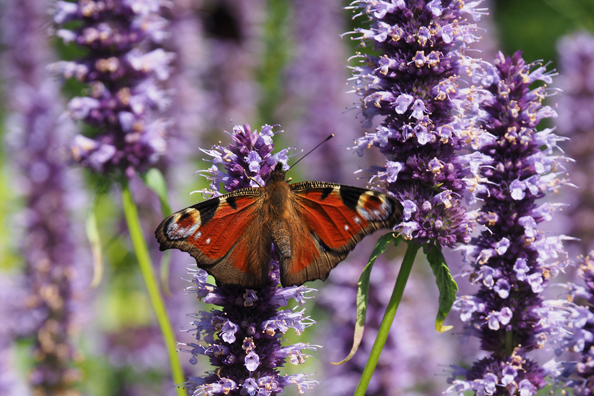 Getting up close and personal with a garden can bring you into contact with wonderful scents too. Some are released when you touch a plant, others because you take a sniff right next to the blooms and sometimes scent is enhanced in the evening when jasmines or night-scented stocks can make you think you've been transported to some tropical isle. Breathe it all in.
As we wander around a garden, I love to seek out touchy feely plants. On a hot day, and boy we've had some of those recently, what could be more refreshing than walking bare foot on a mossy lawn? Some plants use their spikiness to add dramatic texture to a garden but there are other beauties like stachys or rabbits ears that I can't resist reaching right down to – well they're just soooo furry! And have you ever noticed how it feels lovely to run your fingers through meadow grass or to dabble in a water feature?
There's something about the sound of water that is calming too. In fact sounds wrap around us when we are in a garden and give us clues about where we are and what's going on. Countryside gardens may delight you with the background sound of sheep grazing whilst town gardens may dull and diminish the everyday sounds of a busy street. I rather like hearing human hum – the gentle chatter of other garden visitors at the same time as the most tuneful bird song. If you're lucky you might catch the astonishingly loud scraping of a wasp harvesting wood to build its nest.
If you close your eyes or cover your ears the way you experience a space changes. I suppose those of us privileged enough to have sight often take it for granted and we use our eyes as the primary way of 'seeing' a garden, paying little attention to our other senses which enhance the way we experience things.
I would also urge all National Garden Scheme visitors to indulge in my all-time favourite though, the sound of teas being served. On that tasty note, is that a cake slice I can hear?