New partnership set to cross-pollinate great gardens and gardening inspiration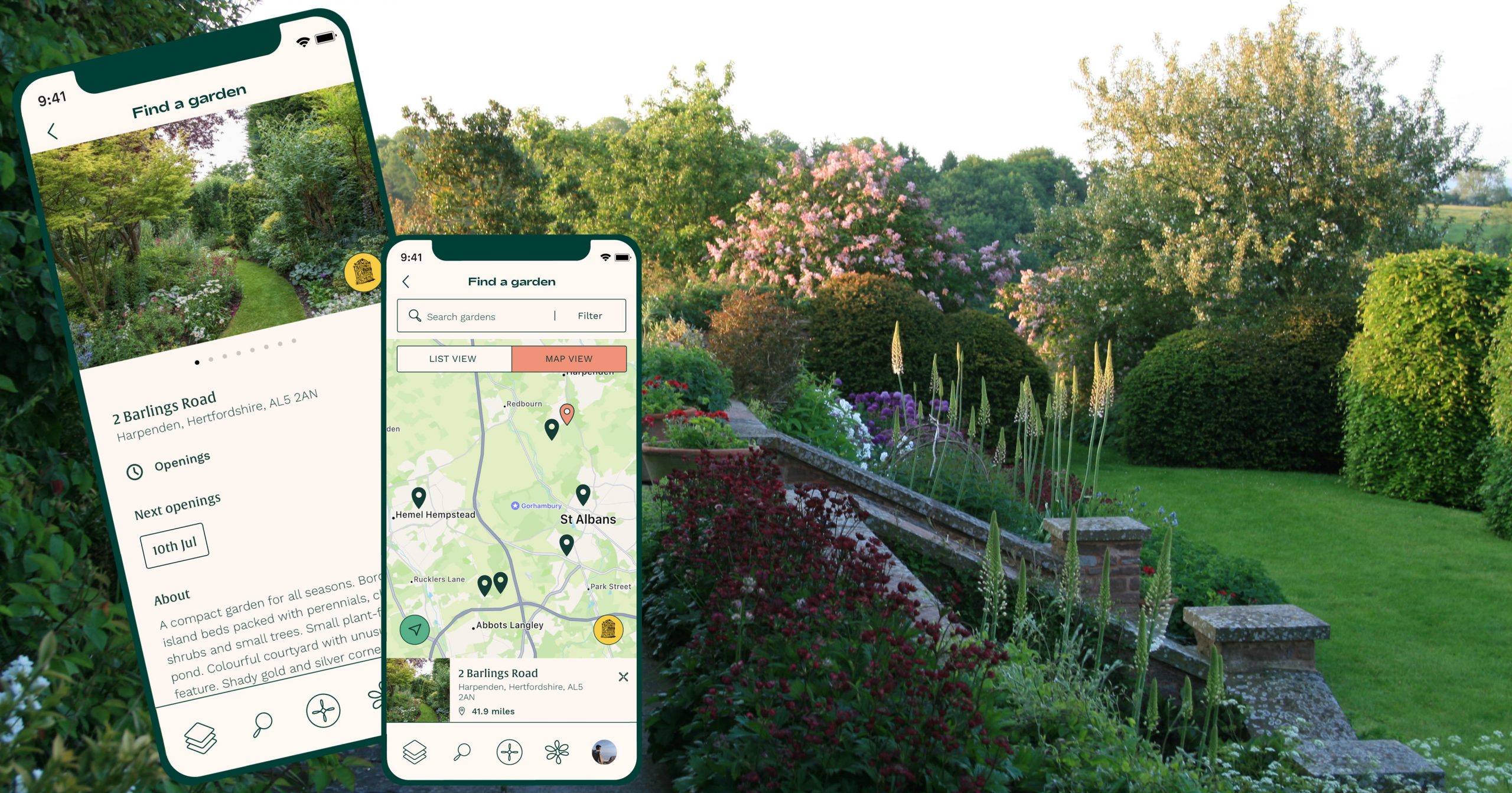 Two of the country's leading names in online gardening and garden visiting are coming together to support the growing community of British gardeners, keen to develop their dream garden. The new partnership, between Crocus and the National Garden Scheme, aims to cross-pollinate interest in Crocus and its free gardening app – Iris – while helping to raise awareness of the inspirational gardens that open for the National Garden Scheme which raise millions of pounds each year for charity.  
Visiting a garden is a wonderful way to find inspiration and Crocus aims to raise awareness of the 3,500 private gardens that open for the National Garden Scheme among its community by promoting them across their free gardening app Iris through a searchable garden finder, as well as a top selection on their website. When visiting a National Garden Scheme garden, you can use Crocus' free app Iris to help identify plants, share photos and tag plants you've discovered from the day and ask additional questions of the Crocus Plant Doctor or app community.  
National Garden Scheme Chief Executive, George Plumptre said: "Our community of over 3,500 garden owners have an immense depth of gardening knowledge which they readily share with their visitors. Through this new partnership we hope to support an even broader audience of garden lovers to make it easier for them to not only find their dream garden to visit but to learn how to bring their own garden to life by selecting the right plant for the right place."  
Crocus Director, Mark Fane said: "We've put twenty years of gardening experience into our free gardening app Iris. We are very excited that we can add to this the breadth of knowledge and inspiration provided by the National Garden Scheme's growing community. We hope our gardening community will be able to find inspiration even more easily for their gardens, and that visitors to the National Garden Scheme's gardens will use our app's features to dig even deeper and create opportunities for like-minded gardeners to connect."  
To download Iris go to:
IOS – https://apps.apple.com/us/app/iris-garden-advice-and-ideas/id1567052947  
Android – https://play.google.com/store/apps/details?id=co.uk.crocus.iris   
Discover more on the Crocus website click here
As well as finding a garden you can use the Iris App to identify plants and learn how to look after them