Penns in the Rocks, East Sussex: a garden of views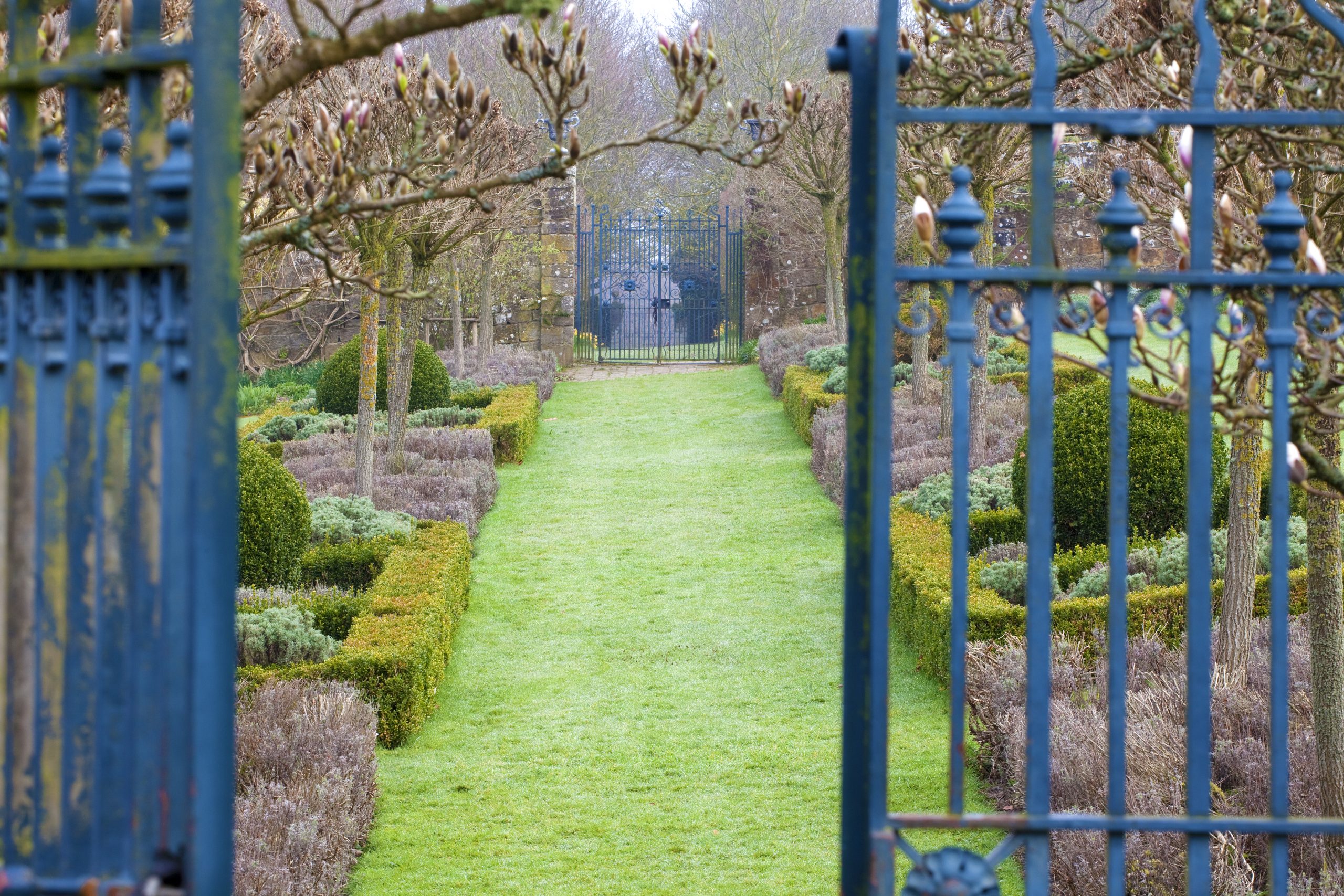 It has been suggested that the dramatic Tunbridge Wells sandstone rocks which give the place its name may have been the site of a Mesolithic huntsman's dwelling thousands of years ago. House and garden are younger: the house's elegant facades confirming its 18th century origin when it was the family home of the famous Quaker William Penn of Pennslvania; the garden dates primarily from 1956 when it was purchased by Hugh Gibson's parents, Lord and Lady Gibson. Two generations of the family have created a delightful combination of the large walled garden with its herbaceous borders, roses and shrubs, and more informally planted woodland which is at its best in spring and early summer.
Join Hugh and his grandchildren, who live on the estate, for a visit to this unusual garden of views.
A closer look
The poet Dorothy Wellesley lived here during the 1920s and the 18th century Temple of Friendship recalls her occupation. Lord and Lady Gibson were helped by their friend the distinguished post-war designer Lanning Roper, whose advice brought some of the plant combinations in the borders and the ornamental varieties in the woodland. At this time of year an avenue of crab apples us underplanted with tulips and in the woodland sweeps of daffodils are followed by bluebells and the native trees are decorated with the rich colours of azaleas, magnolias and other ornamental trees and shrubs.
This is a garden of views, whether from the house to the south where the slope rises up to the Temple of Friendship, or to the west towards the lake made in the 1960s on the far side of which an Ionic temple is positioned to perfection.
To find out more about Penns in the Rocks, click here.
If you enjoyed this content please consider making a donation to help us continue to support our nursing and health beneficiaries.
MAKE A DONATION TO SUPPORT OUR NURSES