Sambrook Manor, Shropshire; a romantic country retreat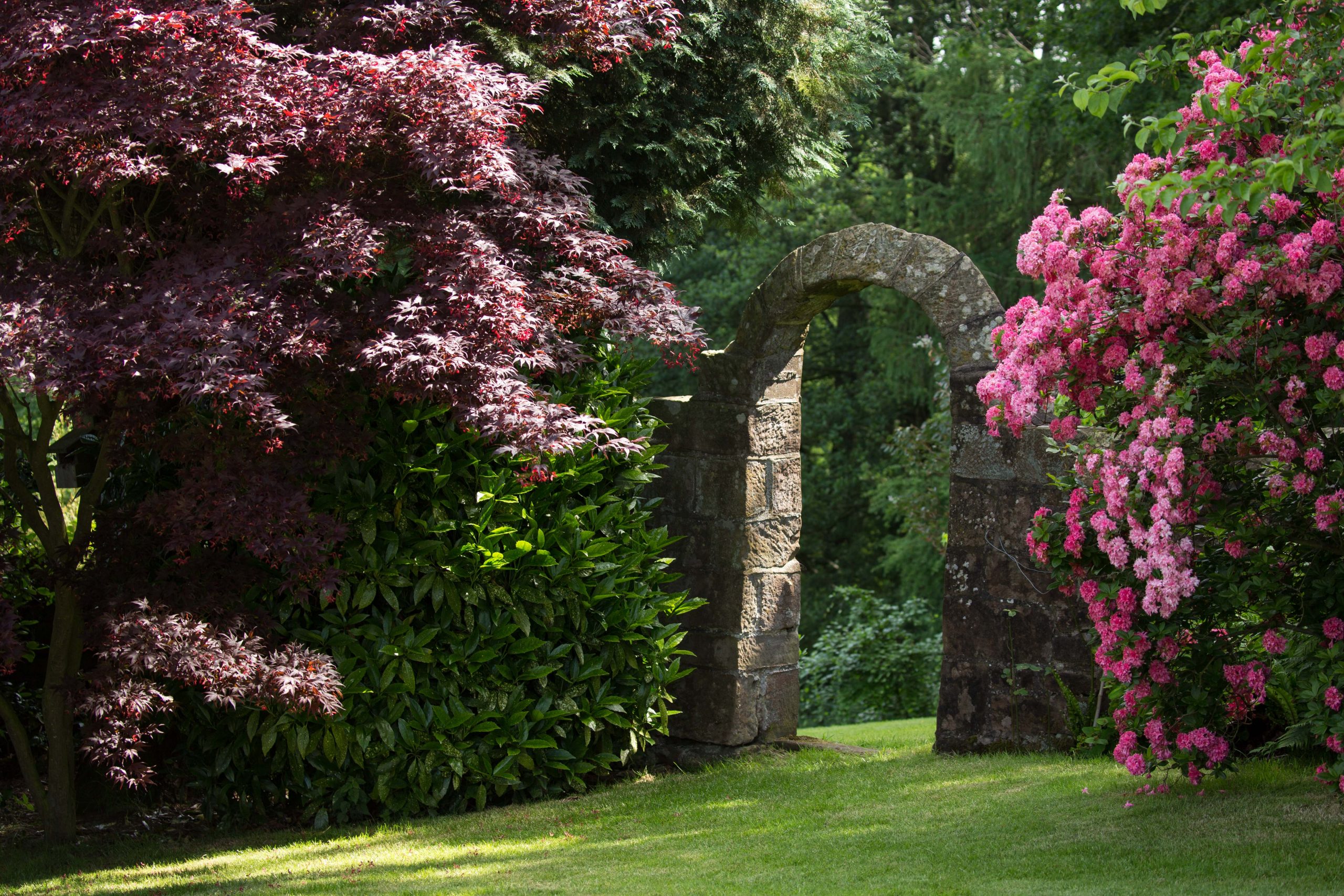 With its deep, colourful, well-planted borders offset by sweeping lawns  there is plenty to explore at Sambrook Manor in Shropshire when it opens its gates this August. Here's a lovely taster to whet your apetite…
A closer look
There is wide ranging, luscious herbaceous planting with plenty of roses to enjoy is this romantic country garden set in the grounds of an 18th Century manor (not open). A pergola covered in drifts of roses and clematis, a Japanese garden with a pretty rill emptying via a waterfall into a tranquil pond and with woodland and country views across the river beyond make this is lovely garden to visit for all the family.
There are beautiful sculptures and an arboretum below the garden too. Explore Sambrook Manor when it next opens – click here for information and to book your tickets.
We have a whole portfolio of virtual garden visits to share with you – if you enjoy this content please consider making a donation to our 'Help Support Our Nurses' appeal that was created to make up the shortfall in funding during the closure of our gardens. Thank you.
MAKE A DONATION TO SUPPORT OUR NURSES