Susan Copeland made MBE in King's Birthday Honours List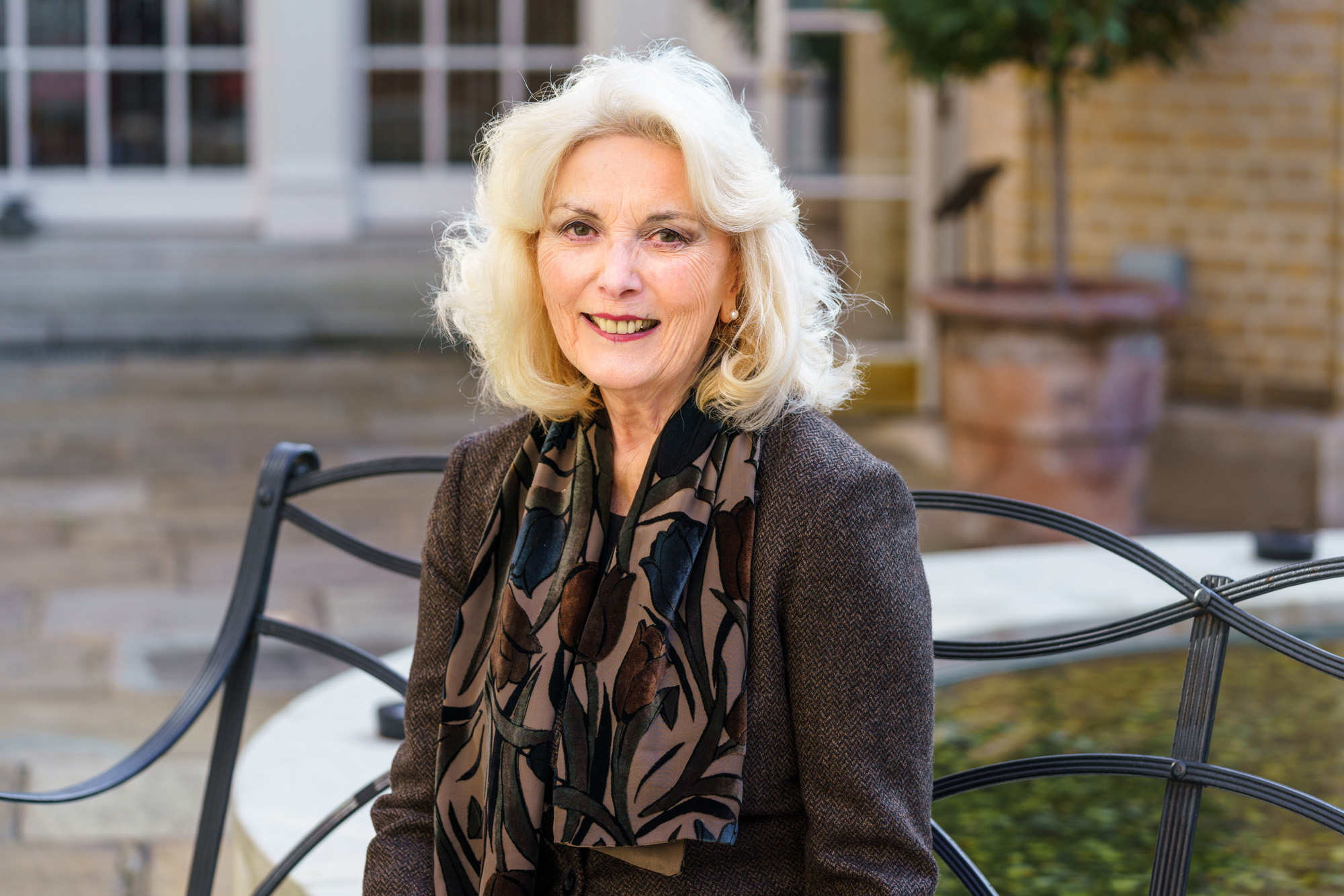 The National Garden Scheme is delighted to share the news that Susan Copeland, Trustee, Regional Chair and Essex County Organiser, has been awarded with an MBE in the King's first Birthday Honours List for her work at the National Garden Scheme.
Susan trained as a teacher at Liverpool University in the 1960's and then pursued a career in education for 30 years. In 1997, she chose to take early retirement and re-trained as a garden designer at Writtle Horticultural College, Essex. This became the foundation for her own garden design business which she ran with her husband, Doug, a chartered surveyor.
Susan first opened her garden in Essex for the National Garden Scheme in 1996. In 2007, she was asked to join the Essex county team as an Assistant County Organiser and became the Essex County Organiser in 2008. Since taking on this role the number of open gardens has increased, trebling the net garden income. In 2014, Susan became a Trustee and in November that year was appointed Regional Chairman for the East.
In 2019, Susan also took on a role, previously managed in partnership with the Royal Horticultural Society, of administration of the National Garden Scheme Community Garden Grants. Her first year in the role saw the number of applications increase to over 178 (previous years had averaged 25 applications) and she managed to persuade the Board to increase the funding very substantially to £100,000. In 2023, more than £260,000 in funding was awarded for 86 community garden projects.
One of Susan's lasting and most innovative achievements will be her success at identifying new types of garden to open to the public. Soon after taking over as County Organiser in 2007 she assessed the strengths of the county of Essex and while there were many large country gardens, she felt that smaller gardens should also be represented. She saw that something that resonated more readily with visitors was important and would attract younger visitors. To that end she found small town gardens and encouraged their owners to open for the charity, initiating the idea of grouping a number in one area together so that they could all open on the same day and provide a more varied visitor experience. It could be said that Susan kick-started the small garden movement for the National Garden Scheme and group openings are now prevalent across many counties. There are eight group openings planned in all parts of Essex in 2021.
"I had no idea that anyone would be interested in my small garden. I had created it using my design skills and not with an extensive plant-based knowledge. Susan encouraged me to open, giving me the confidence and support to go ahead. I trusted her judgement and it paid off. I regularly welcomed 100+ visitors and contributed to the average £2,000 raised at each opening as part of the Waltham Abbey group going on to win a number of awards and be featured in magazines articles. I am currently creating a new garden which I hope to enter into the Scheme as soon as it is ready," says Caroline Cassell, a Garden Owner who opened her small garden in Waltham Abbey from 2014 to 2020 and is preparing a new garden in Maldon to open from 2022.
In his letter of commendation which accompanied Susan's nomination, National Garden Scheme Chief Executive George Plumptre wrote; "For fifteen years Susan has shown extraordinary commitment in her voluntary work for the National Garden Scheme… The principal qualities needed to be a County Organiser are efficiency, energy and enthusiasm, all of which Susan has in spades. By tirelessly supporting and promoting the voluntary contributions of all her teams and the owners of the gardens that open, Susan has demonstrated that community lies at the heart of the National Garden Scheme and in this she will leave a lasting impact."
National Garden Scheme Chairman, Rupert Tyler added, "Volunteers are the life blood of our charity and I cannot think of anyone more deserving to receive such distinguished recognition than Susan. It is wonderful that her contribution to the National Garden Scheme has been honoured in this way."
Commenting on her MBE, Susan said: "I love my roles with the National Garden Scheme and I was overwhelmed when I learnt of my inclusion in the King's 2023 Birthday Honours List.
"I am honoured to receive this MBE award as I hope it will help to highlight the wonderful work of all the National Garden Scheme volunteers around the country who support our efforts to raise funds for nursing and health charities."
Richard Barley MBE
A second Trustee of the National Garden Scheme, Richard Barley has also been awarded an MBE in The King's first Birthday Honours, for services to horticulture, principally in his current role as Director of Gardens at the Royal Botanic Garden, Kew. Richard has been at Kew since 2013, first as Director of Horticulture and since 2021 as Director of Horticulture. Previously he was Chief Executive of the Open Gardens scheme in his native Australia from 2010-13 having spent eight years at the Royal Botanic Gardens, Melbourne where he ended up as Director of Gardens.
Richard has been a Trustee of the National Garden Scheme since 2019. Commenting on his honour Richard said; 'the work of botanic gardens and horticulturalists has never been more important for our wellbeing and for the future of our planet.'