The first signs of spring in Algars Manor, Gloucestershire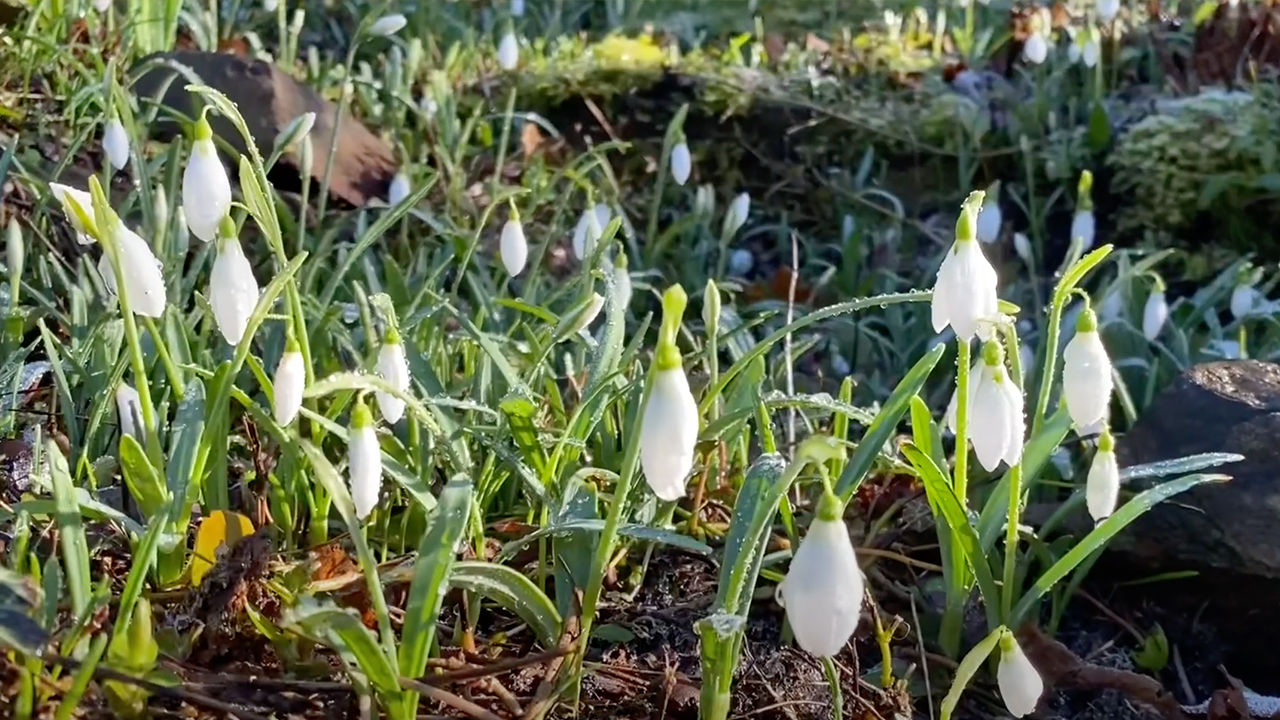 After a long winter, the first signs of spring are beginning to appear in Algars Manor, Gloucestershire. Peppered amongst the grass, snowdrops are piercing through the soil and the brilliant pinks of camellia are bursting from amongst the trees. Join us for a virtual walk through the garden and enjoy the new blooms which signal the start of a new gardening year.
Nestled beside the River Frome, Algars Manor in Gloucestershire is a a two-acre woodland garden, connected by a 'Monet bridge'. The garden mixes native plants with a collections of 60 magnolias and 70 camellias, rhododendrons, azaleas, eucalyptus and other unusual trees and shrubs.
Three generations have lived and gardened together at Algars Manor. The garden was bought in the 1950s, and Garden Owner, John Naish, invested all his energy away from his busy job as a Hospital Consultant into creating this idyllic riverside garden. His widow, Barbara and one of his daughters, Sonya and her family, now live and garden together continuing his legacy and his life's passion.
In just a few weeks, the colours and scents of the spring blooms in Algars Manor will change the garden once more. To discover the vibrant scenes which appear in springtime, take a look at the virtual garden visit below:
If you enjoyed this content please consider making a donation to help us continue to support our nursing and health beneficiaries.
MAKE A DONATION TO SUPPORT OUR NURSES