The generous garden: Oakleigh, Surrey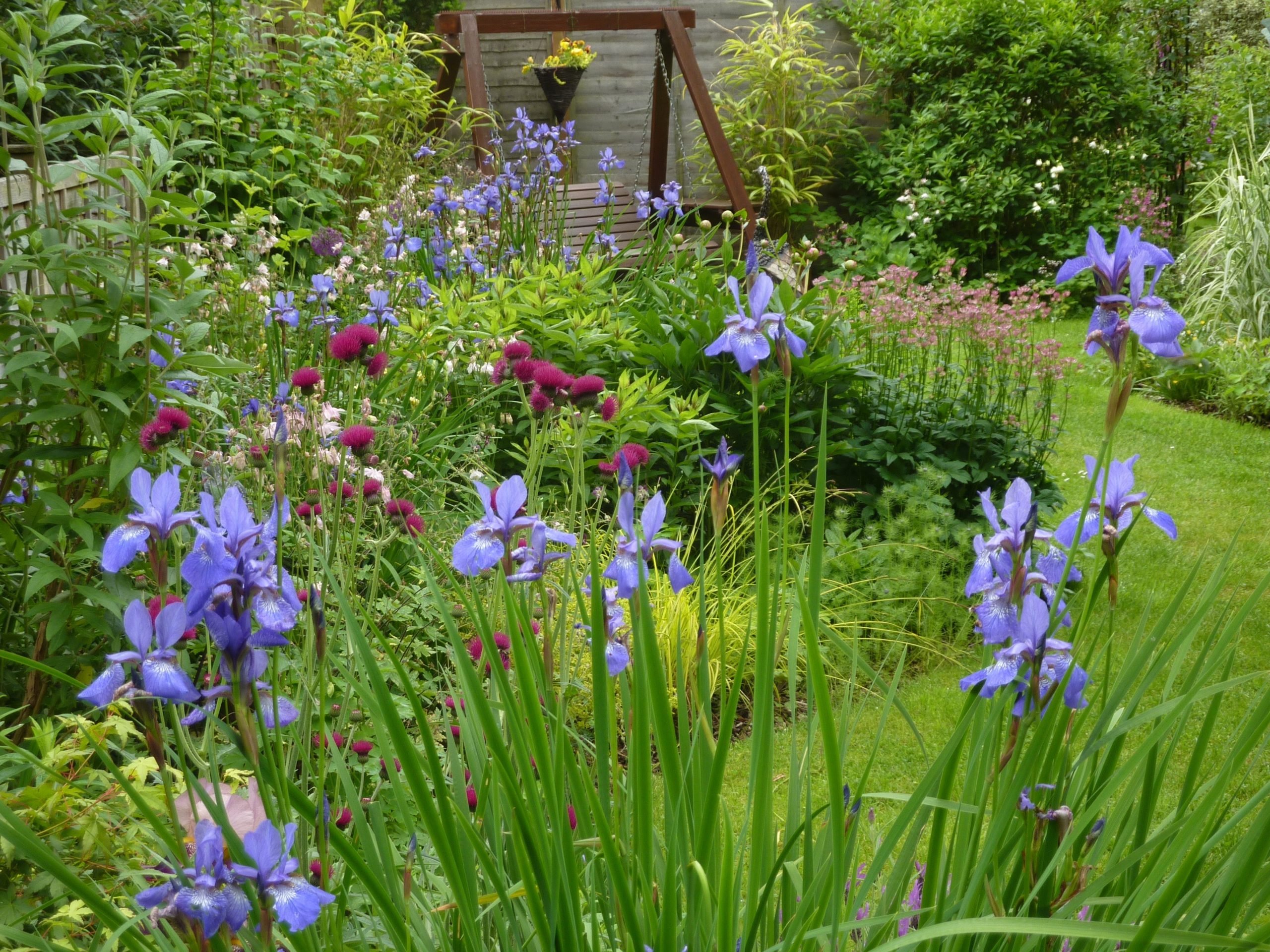 Just over 30 years ago Graham and Angela O'Connell started work on their garden, Oakleigh in Surrey. Over time and with much hard work, the garden has evolved into an enchanting hideaway.
Graham and Angela have always gone the extra mile to welcome wildlife to their garden, offering a space for hedgehogs, frogs, bats, and bees to thrive. The gardener's generous spirit is also evident in the many trees they have rescued, including a bargain-bin bay tree and a cherry-blossom – the star of the garden in spring.
Take a stroll with Graham through Oakleigh and discover its many delights.
A closer look…
As you enter the garden, wander past the herbs, mixed borders and fruit trees to the rose arch. Then, as the garden opens up, discover further lush and colourful flower beds – where the unusual mixes with the everyday.
Graham and Angela favour a variety of planting, particularly to support bees and other wildlife. A salvaged sink offers a home to the garden's frogs, whilst bug hotels and the hedgehog highway ensure a comfortable stay for the wildlife passing through.
At the very top of the garden, loganberries and blueberries grow in small raised beds, and Russian Comfrey grows beside the greenhouse to create plant food for tha garden.
The Bay Tree in Oakleigh was bought for just £3.50 from a garden centre's bargain bin. With patience and care, the tree has grown over time to become the centre piece to the top section of the garden.
If you enjoyed this content please consider making a donation to help us continue to support our nursing and health beneficiaries.
make a donation to support our nurses