The Growing Space Garden; my comfort zone – my happy place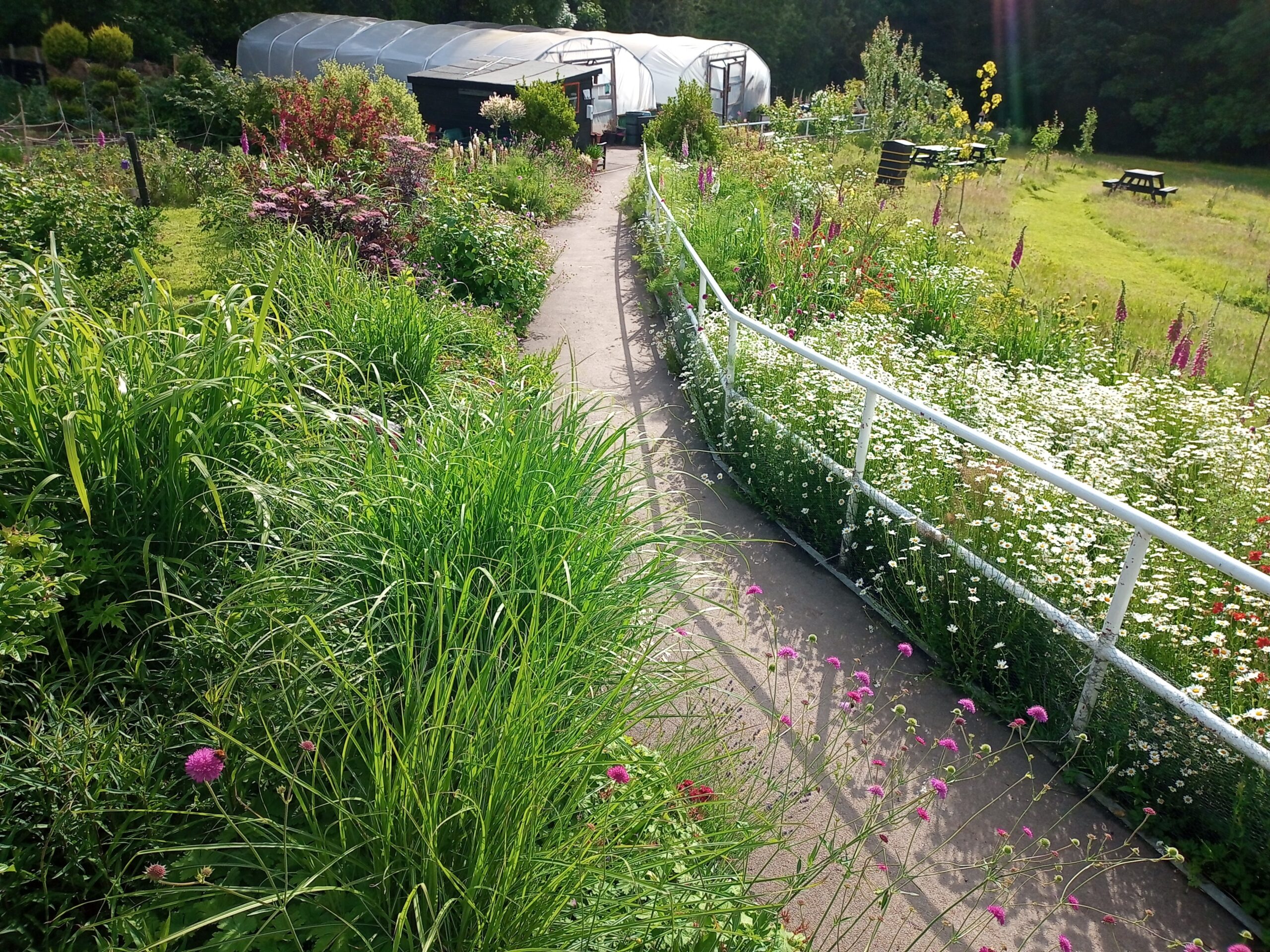 The Growing Space Garden in Gwent is tended by a team of volunteers of mixed ability and ages from 18 to 96 years. Many of the team have a history of mental ill health, have learning difficulties, are on the autism spectrum or suffer from physical disability; the gardens are a testament to all their hard work.
We spoke to Jim Quinn, Education and Vocational Officer at the garden.
When did you first start working with the Growing Space project?
I started working at Growing Space 16 years ago working on projects throughout Gwent. For the past five years I've worked at Mardy Park alongside my colleague Rachel. I started and developed the project taking over from a group of Occupational Therapists from the local community health team. Growing Space gained funding and expanded the facilities, constructing paths and building two commercial sized polytunnels which has enabled volunteers to gain experience in all facets of horticulture from plant propagation – seeds and cuttings, planting of ornamental borders, vegetable production -which the team harvest and take home.
What's your favourite part of being in the garden at Mardy Park?
The work is very rewarding. I enjoy passing on my knowledge and seeing volunteers grow in confidence – attending on a regular basis and taking ownership of the project – their project. It's great to watch people grow and blossom in the gardens they have helped create. Many of the team have never gardened before and being a part of a team de-mystifying the art of gardening is very satisfying. The gardens function as a meeting place, a safe space where people can meet and form friendships, combating isolation and loneliness, hopefully improving emotional and mental wellbeing.
What ongoing or planned projects are there in the garden?
We have extended an existing orchard and created a new orchard. The team of volunteers work in all weathers year round and take a great deal of pride in their efforts. They have transformed a blank space, a field, into an oasis. The project started by supporting clients of the Community Mental Health Team and now includes volunteers with learning difficulties, people on the autism spectrum, team members recovering from brain injuries and anyone who wants to get involved – it's a real community group – all are welcome.
What would you say to someone considering getting in touch with Growing Space?
We are open to ALL, the team are friendly and supportive. The work is tailored to the individual and we work at their pace, it's all about enjoyment. We work to people's ability. Come give it a go.
Growing Space was founded in 1992, they support individuals with mental ill health, autism or a learning disability to build confidence, develop social skills and improve their quality of life through the provision of therapeutic training, vocational skills, creativity and work experience.
What the volunteers say about Growing Space:
"Coming to Growing Space has given me a sense of community and more confidence to try things I never thought I'd enjoy."
"Coming to Growing Space gets me out of the house. I enjoy meeting people and I don't feel so isolated."
"Growing Space, where I met and connected with life again. It has brought colour and life into my previously grey world. It's where I can be myself and no one judges me. Growing Space is my comfort zone, my happy place."
To find out more about the projects and interventions, visit their website www.growingspace.org.uk
To find out about their open day for the National Garden Scheme on 2 July Click Here
This story originally appeared in The Little Yellow Book of Gardens and Health as part of our Gardens and Health Week 2023