The Laundry, Denbigh; a garden awash with inspiration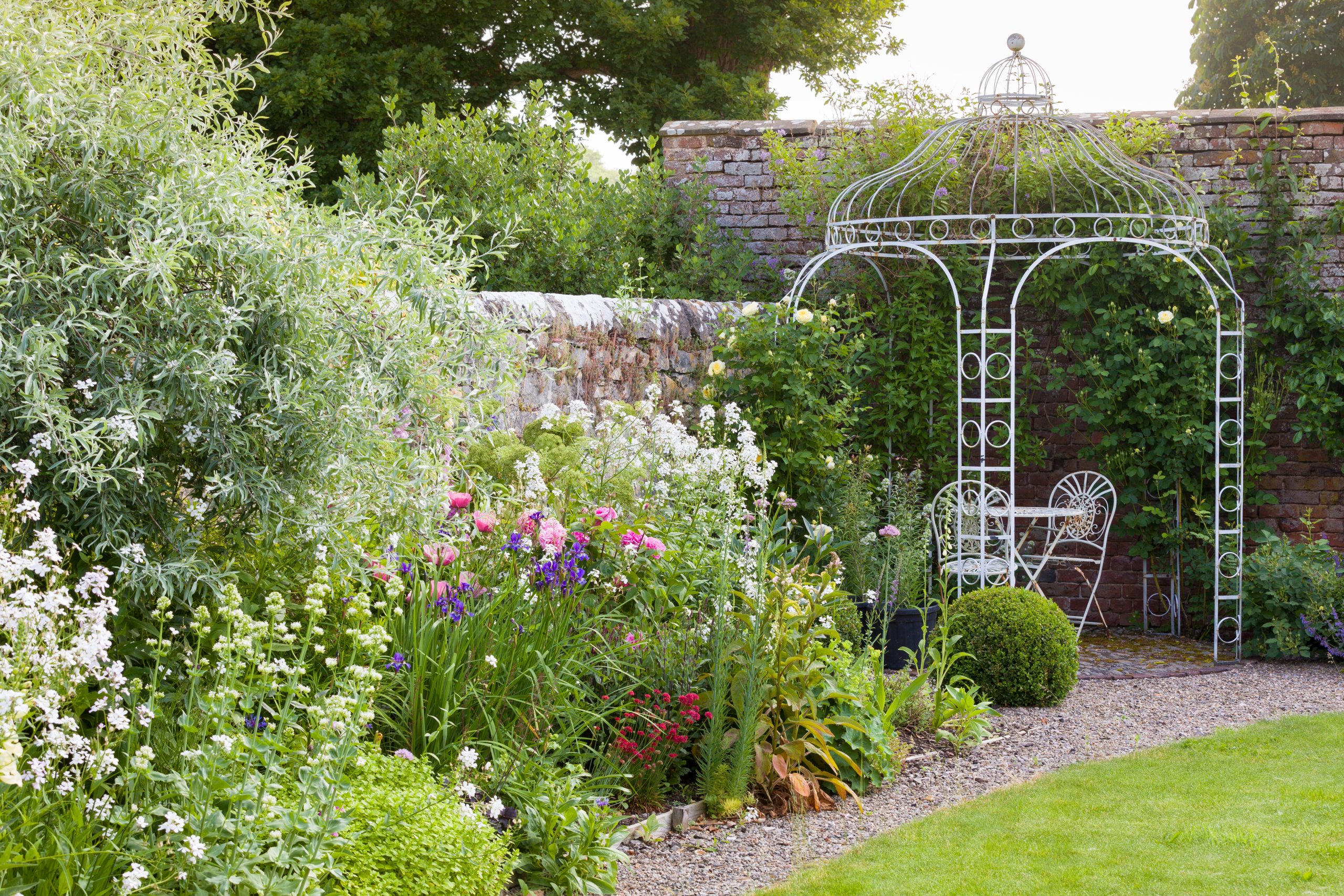 Tom and Jenny Williams moved to The Laundry in 2009 and set about transforming the old bones of this fabulous garden into something new. Taking inspiration from many sources they have brought together a designers delight of striking garden features and inspired planting. Join Jenny now for a glimpse into The Laundry:
A closer look
Work started on this garden in 2009 when the current owners inherited a blank canvas set within beautiful stone walls. They created a cottage style garden within the immediate surroundings of the converted Georgian house, making good use of the existing wall layout to form 'rooms' incorporating a small pleached lime avenue, herbaceous borders, a large terrace and oval lawns.
The 250 year old one acre walled kitchen garden sits within easy reach, and is in the early stages of a complete overhaul, with plans to include nursery beds, greenhouse, orchard, wildflower area, long herbaceous borders, specimen trees, cutting garden and large central lawn. Formal yew and hornbeam hedges divide the area, giving a more intimate feel to a large space. The west border is fully planted up with a formal central terrace dividing it.
Seating areas throughout the property are sited to give restful views and a two acre woodland walk skirts the outside of the walled garden with snowdrops and bluebells in spring. Viburnum and Rhododendron were planted four years ago within the woods,with a recently planted woodland garden.
This is a garden under development, the chance to see a new garden develop in an old setting, and one that you will want to return to year on year to see how the planting has come on, how the roses have bloomed and how the garden owners have created new and inspirational planting and spaces within this peaceful place.
Images: Joe Wainwright
If you enjoyed this content please consider making a donation to help us continue to support our nursing and health beneficiaries.
MAKE A DONATION TO SUPPORT OUR NURSES