'The most beautiful Old Rectory in England'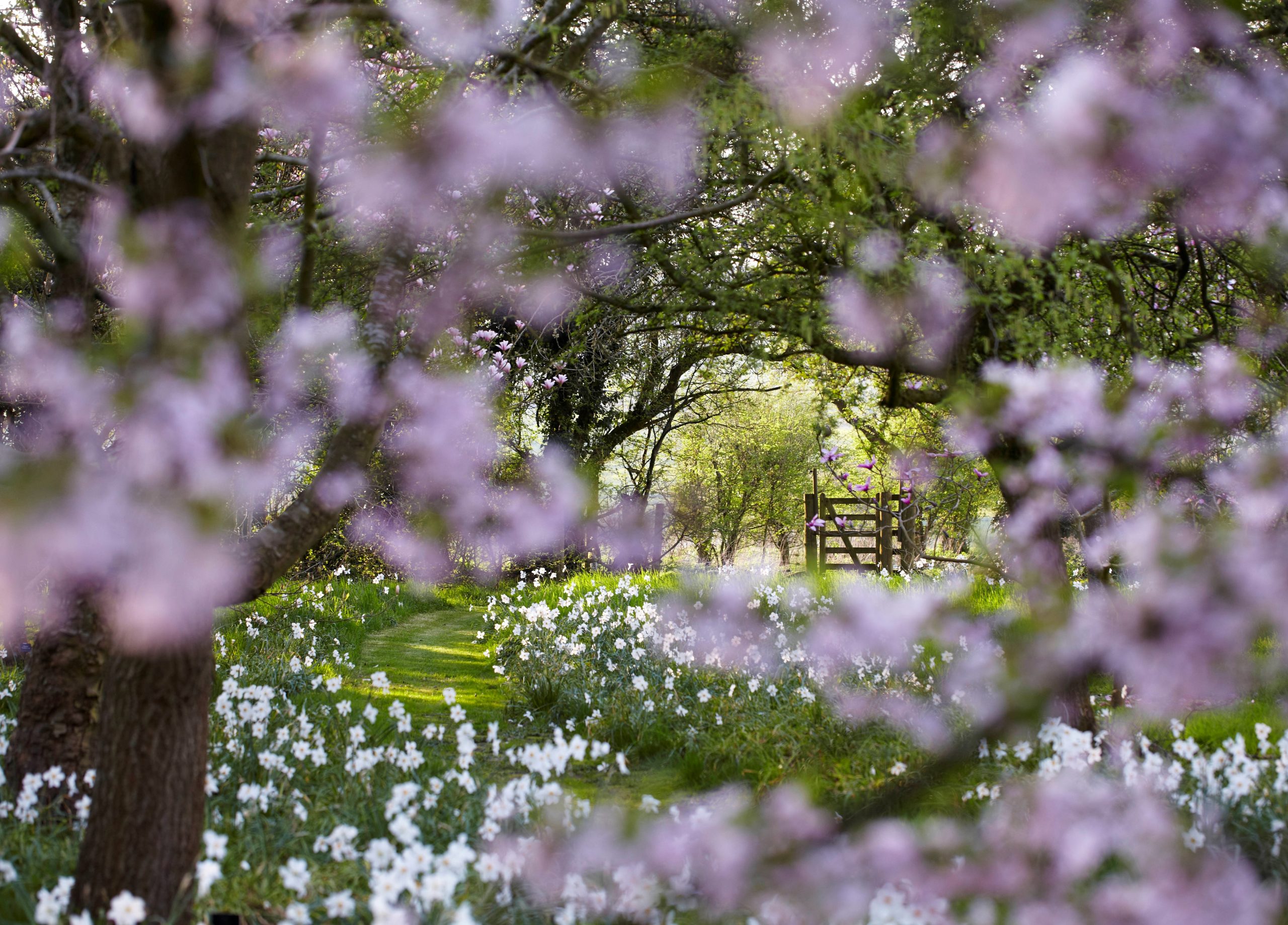 A few years ago the Old Rectory, Farnborough was voted 'the most beautiful Old Rectory in England' by Country Life magazine. Perched on a rise with memorable views out across the gently undulating Berkshire Downs, with only the parish church in sight across the lane, its setting alone is enviable. The romance of the scene is added to by the knowledge that John Betjeman lived here and that the artist John Piper created a window in the church in his memory. To all this, through more than half a century, Caroline Todhunter has added a garden that is quintessentially English in its understated style, its skilful planting and its balance of formal and natural.
A closer look
2020 sees Caroline Todhunter and her husband Michael celebrate 50 consecutive years of opening their garden for the National Garden Scheme, a feat few other people have ever achieved. Forty years ago in 1980 Caroline's young creation was recognized in the first edition of The Englishwoman's Garden, the book that sold the dream of an English garden to the world. At the Old Rectory, the different areas that make up the four acres lead easily one to another as a series of rooms, each with its own particular style and character.
Double herbaceous borders are backed by yew hedges, pale white narcissus are scattered beneath blossom trees in the orchard, the enclosed swimming pool garden has planting that creates a sense of luxuriant warmth, and the arboretum is now home to more than 150 trees. And even though the garden has been created and amended steadily through decades, it is the picture of the whole ensemble, combined with details of planting such as small-flowered clematis and unusual small perennials which gives the magic that visitors take away.
Be sure to mark this as a favourite to visit when the gates open again – for more details click here
If you enjoyed this content please consider making a donation to help us continue to support our nursing and health beneficiaries.
make a donation to support our nurses