The tapestry garden: Chauffeurs Flat, Surrey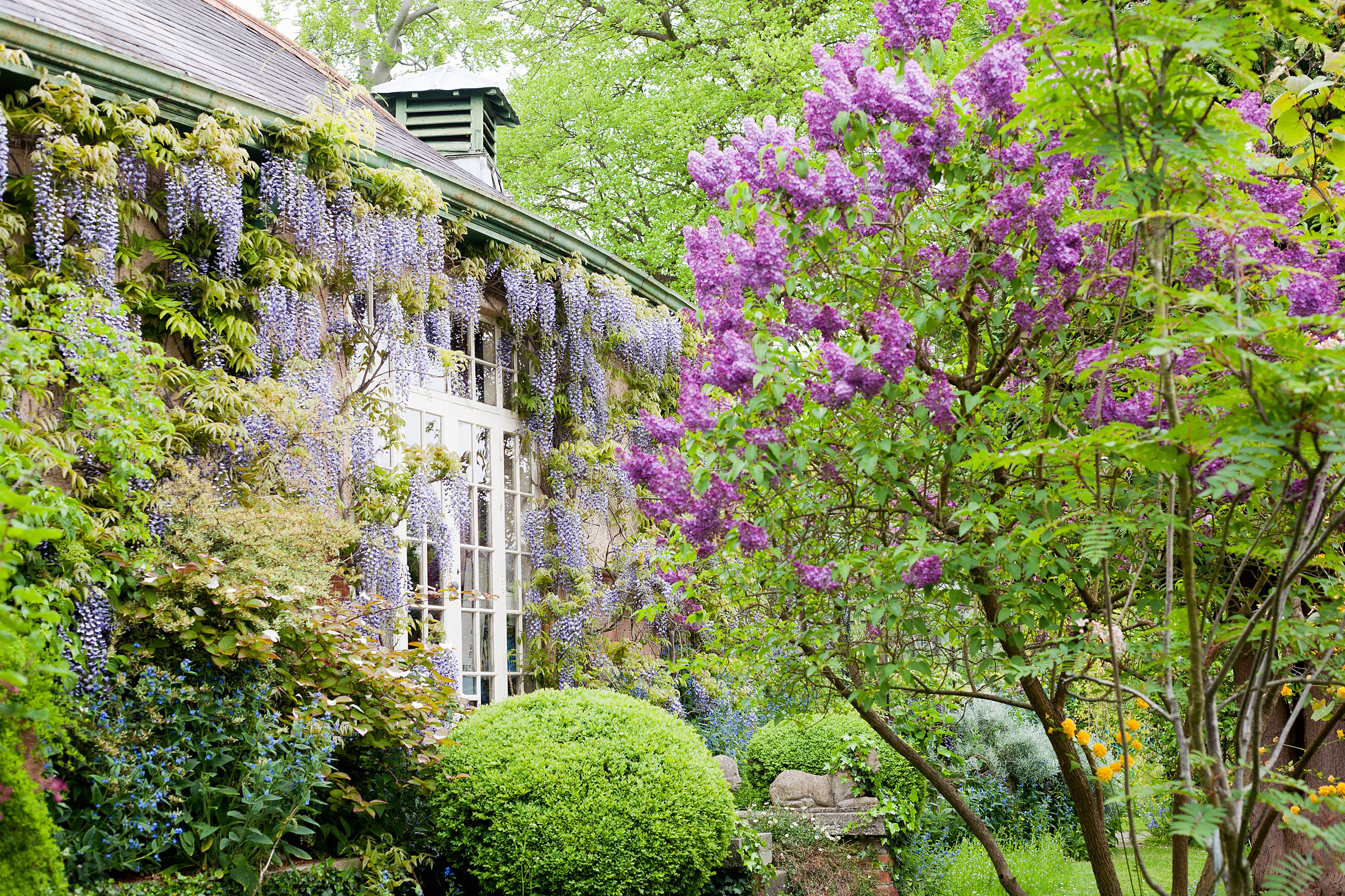 Chauffeur's Flat in Surrey is a tapestry of secret gardens.
Spread across one and a half acres, the garden invites those who visit to explore freely – with many delightful surprises awaiting to be discovered…
Find out more
Garden Owners, John and Carole Richins, moved to Chauffeur's Flat in the mid-1970s. After almost 45 years working in the garden, they continue to love every inch, and find their biggest gardening challenging is never having enough hours in the day to work in and enjoy their garden oasis.
The overall design of Chauffeur's Flat is to be viewed as a series of pictures using plants, objects and borrowed views. Thus the garden as a whole creates many moods throughout the year to enjoy, reflecting the ephemeral changes and challenges therein. Seasons, weather, soil and sounds as in any other garden play their part, creating a sanctuary for all who enter.
Throughout the garden you will discover sculptures designed by John and Carole, who create with a make do and mend approach – using recycled materials they acquire.
If you enjoyed this content please consider making a donation to help us continue to support our nursing and health beneficiaries.
make a donation to support our nurses