Tranquility and inspiration in Mulberry House, Herefordshire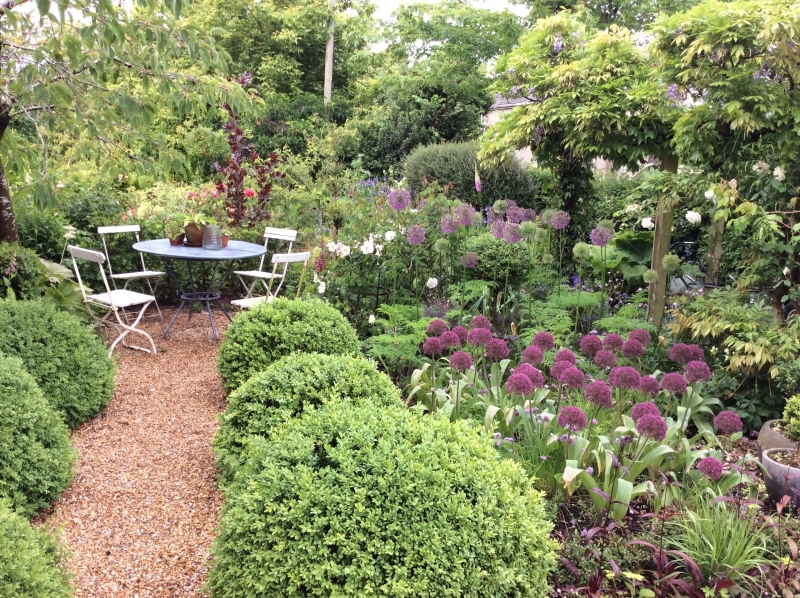 Mulberry House in Herefordshire is a peaceful and inspiring half-acre garden created from scratch 13 years ago. Imaginatively planted and nurtured by Gardener Owner and professional gardener, Tina Barber.
Join Tina for a virtual garden visit, where winding paths lead you to themed herbaceous borders…
Discover more…
Originally from Surrey, as a teenager, Tina spent many an hour wandering through Wisley Gardens; where her love for gardening bloomed. "I've always been inspired by nature, and my Grandfather was a Nurseryman so I guess it was inevitable I would enjoy a life long love and passion for gardening!"
When she moved to Mulberry House 13 years ago, Tina, and her husband, Adrian, stripped back the garden to create a blank canvas; removing everything except for the wonderful Copper Purple Beech tree and Acer negundo you see today.
"The first tree we planted the day we moved in was the Mulberry Tree. We live in a village of historic value and overlook listed buildings, and so I wanted to give this new garden a tree which would age in time and sit well in its surroundings, So the name Mulberry House was born."
"My inspiration comes from getting up early every day going into the garden and seeing how I can create the best experience for people to enjoy and if one person takes away something they can interpret at home I am truly delighted.
"We are sorry we can't share our garden with you all this time but every day the garden improves with age and there is so much to look forward to as the seasons move on and hopefully in August you will be able to join us for tea and cake."
To find out more about Mulberry House, click here.
Follow Tina's garden through the seasons on Instagram.
If you enjoyed this content please consider making a donation to help us continue to support our nursing and health beneficiaries.
MAKE A DONATION TO SUPPORT OUR NURSES