Trees in gardens – dignifying the ordinary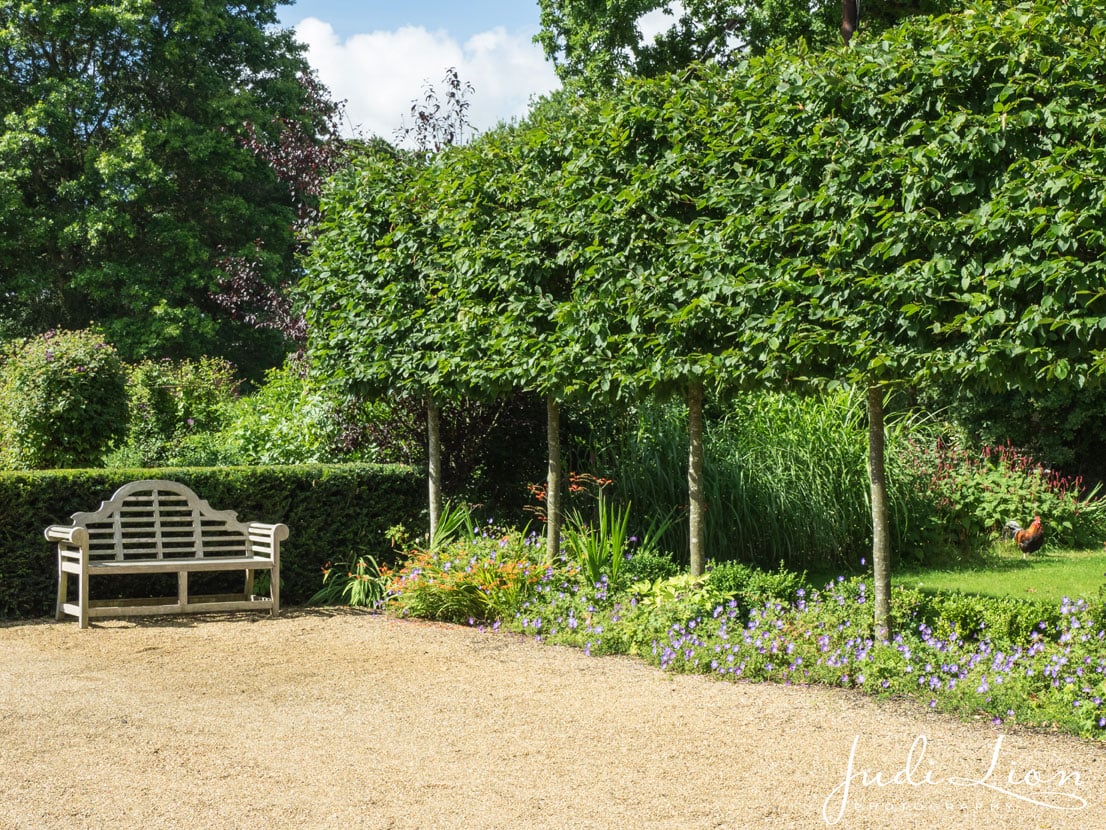 'Trees should always be treated with respect… They can transform a home or yard, give shade and fruit and colour, dignify the ordinary, provide natural perspective and give the whole garden a loftier purpose.' Thomas Church, 20th century American garden designer
Trees have been integral to domestic gardens since their origins thousands of years ago. One of the earliest ever references, from an Egyptian official during the Old Kingdom (2350-2150 BC), records simply, 'I built a house and set up doorways; I dug a pool and planted trees.' From Egypt to Persia and other parts of the Middle East, where gardens next developed, trees played a similarly crucial role. Their initial attraction was practical, they cast shade in countries with long periods of intense heat and sunshine. But very quickly they were chosen for more aesthetic reasons; fruit trees were favoured because they bore blossom in spring and fruit in autumn and they often had pleasing, delicate shapes.
In British gardens trees have been integral for centuries and ornamental species have been introduced constantly. The Romans introduced the sweet chestnut to Britain and, during the 19th century, literally hundreds of trees were introduced from all corners of the world in one of the most benign and rewarding elements of British imperial activity. There are only three evergreen trees native to Britain: common juniper, English yew and Scots pine; and yet by the early 20th century we were growing hundreds of different varieties. Many famous British gardens of the 19th and early 20th century were created specifically to show off collections of trees, many new introductions or other rarities; a good number of these gardens open for the National Garden Scheme.
Trees have always been integral to garden design, to give shape and height and a sense of structure behind smaller and more seasonal flowers. From grand formal gardens of the past we have avenues and trees planted to frame views and vistas, while in the landscape gardens of the 18th century trees were the primary component and they can still be enjoyed today.
And trees are vital to the appearance of three of the most revered modern British gardens, Hidcote, Sissinghurst and Great Dixter, revered  as much for the subtle, natural lines of their design given by different trees as for their flower planting: Hidcote's famous and much-copied aerial hedge of clipped hornbeams, Sissinghurst's formal lime walk and informal orchard, Great Dixter's yew trees clipped into topiary shapes.
Trees are as essential and rewarding in small town gardens as they are in expansive country ones. One tree in a small urban garden will attract birds, give natural vertical structure and permanent shape throughout the year.  In fact the wonderful contribution trees make to gardens anywhere, but especially urban ones, of attracting varied wildlife, is an increasingly important consideration for today's gardeners. As it was centuries ago, shade is now an important consideration when planting trees in the urban setting, helping to reduce temperatures and provide respite from rising temperatures.
Gardens which open for the National Garden Scheme offer the chance to enjoy an almost limitless array of trees, and to admire their different contributions. Some have 'champion' trees, recognized as outstanding examples of their particular tree family; others have trees and designs that are centuries old. Perhaps more important, gardens old and new, large or small, will nearly all reveal one or more trees which are a source of pride and joy to their owners.
In this light, trees can play one unique role, as a memorial or memory. Planting a tree is a very special way to remember a loved one, it seems that when a life is lost, a newly planted tree gives new life that is constantly growing from one year to the next and provides both comfort, solace and a sense of the eternal.
——————————————————
George Plumptre has been CEO of the National Garden Scheme since 2010 and has enjoyed a long and distinguished career as a gardens author and journalist. He has published over ten books on gardens, most recently The English Country House Garden (2014) which won the Garden Media Guild award for 'Inspirational Book of the Year'.