Treloar's new outdoor learning centre opened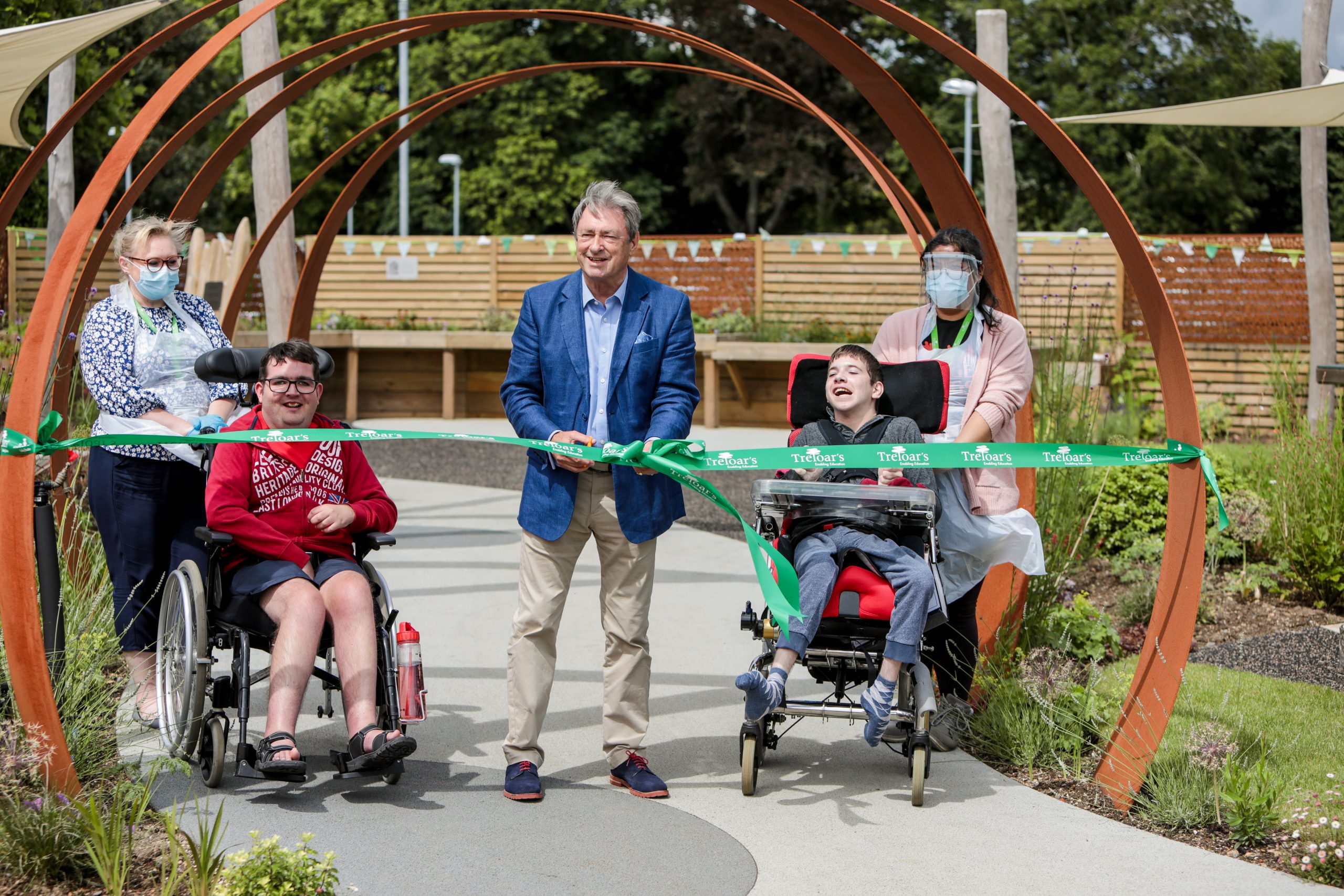 Alan 

Titchmarsh

 cuts the ribbon for the new Outdoor Learning Centre with students Harry and Joe. 

 
In 2018 National Garden Scheme Trustees voted a grant of £85,000 to make a major contribution to a brand new Outdoor Learning Centre for Treloar's, the Hampshire school and college that enables education for disabled children.
In July 2021 the new centre was opened by Treloar's Patron, Alan Titchmarsh who said, "It was such an honour to be there and to be part of it. Outdoor learning is vital for our health as individuals and as a community, and Treloar's are a wonderful example of how that connection with nature can be achieved and how it benefits us all. I hope the garden thrives."
National Garden Scheme Chief Executive, George Plumptre also attended the opening ceremony and said afterwards; "The new Outdoor Learning Centre for Treloar's is precisely the kind of Gardens and Health project that the National Garden Scheme is proud to support. Beautifully conceived for its particular audience, the centre will make an immediate and lasting impact on the lives of these young people and make a substantial contribution to their education."
A special plaque has been put up in the centre highlighting the National Garden Scheme's contribution.