Tulipmania, the history and heritage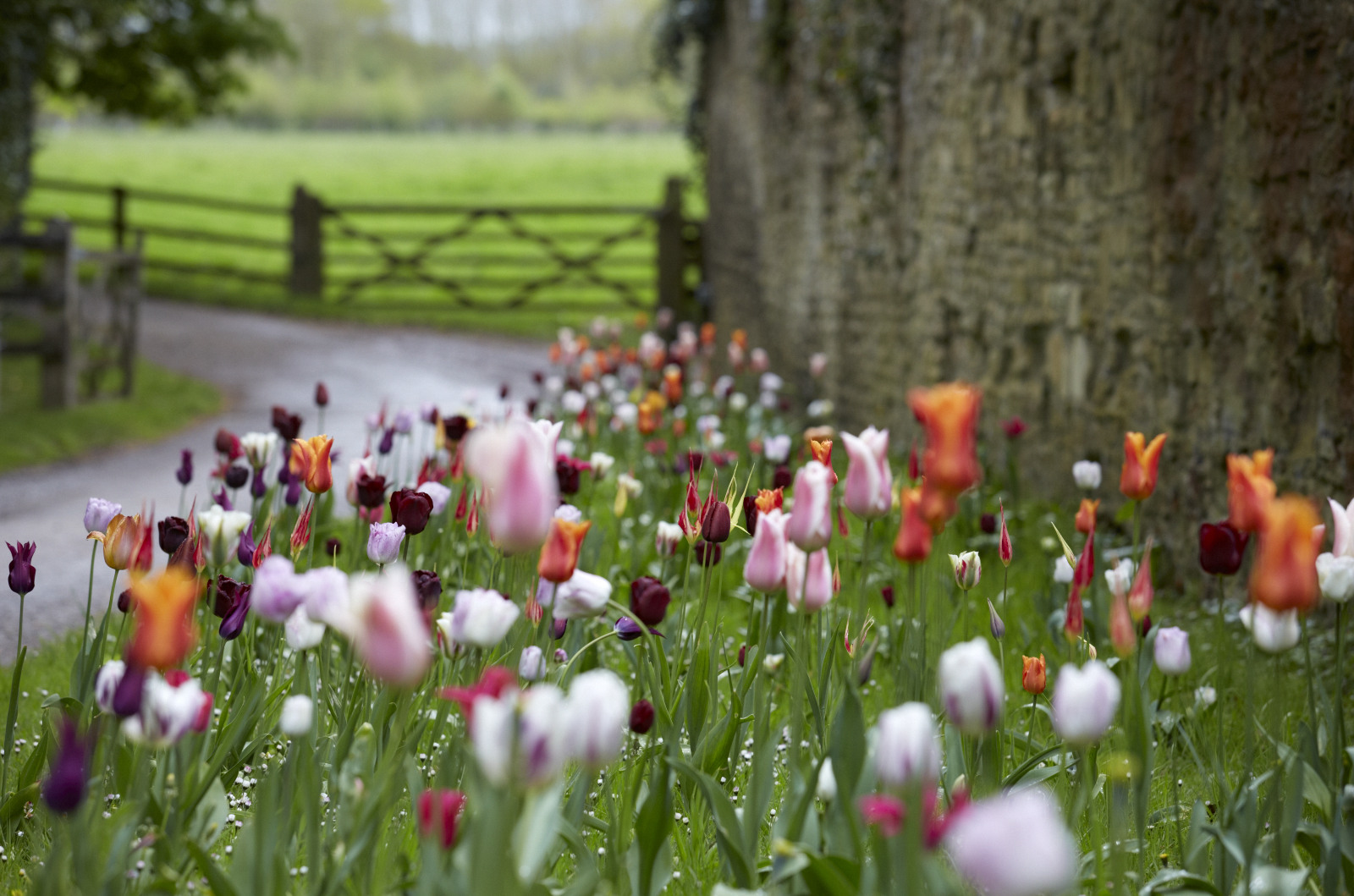 Our virtual garden visits have been bejewelled with tulips this spring. Gardens from Yorkshire to the south coast have enjoyed the riot and drama of the bulbs that were once worth more than gold. One Garden Owner, Polly Nicholson, runs Bayntun Flowers an artisan flower grower and florists, located at Blackland, a small village hidden at the foot of the Marlborough Downs in West Wiltshire.  As well as growing unusual flowers and foliage in a series of Georgian walled gardens she specialises in historic tulips keeping alive the blooms that started the craze for these fabulous flowers over 400 years ago.
Join her here for a tantalising visit and a tip toe through some historic beauties.
Tulip History
Originally cultivated in the Ottoman Empire (present-day Turkey), tulips were imported into Holland in the sixteenth century. When Carolus Clusius wrote the first major book on tulips in 1592, they became so popular that his garden was raided and bulbs stolen on a regular basis. As the Dutch Golden Age grew, so did this curvaceous and colourful  flower. They became popular in paintings and festivals. In the mid-seventeenth century, tulips were so popular that they created the first economic bubble, known as "Tulip Mania" (tulipomania). As people bought up bulbs they became so expensive that they were used as money until the market in them crashed.
You can still see tulips growing wild in some parts of Greece and Turkey. Delicate, miniature flowers they bear little resemblance to their bold and beautiful descendants.
More about Polly's Garden
A wonderfully varied 4½ acre garden adjacent to the River Marden, the formal walled, productive and cutting garden, traditional glasshouses, rose garden and wide herbaceous borders create a delicious mixture of curiosities for visitors. There's so much more than tulips with interesting topiary, trained fruit trees and unusual spring bulbs. To find out more about planned opening times click here
Lead and garden images © Britt Willoughby Dyer
Tulip portraits © Clive Nichols
If you enjoyed this content please consider making a donation to help us continue to support our nursing and health beneficiaries.
MAKE A DONATION TO SUPPORT OUR NURSES