Update on The Nook, Norfolk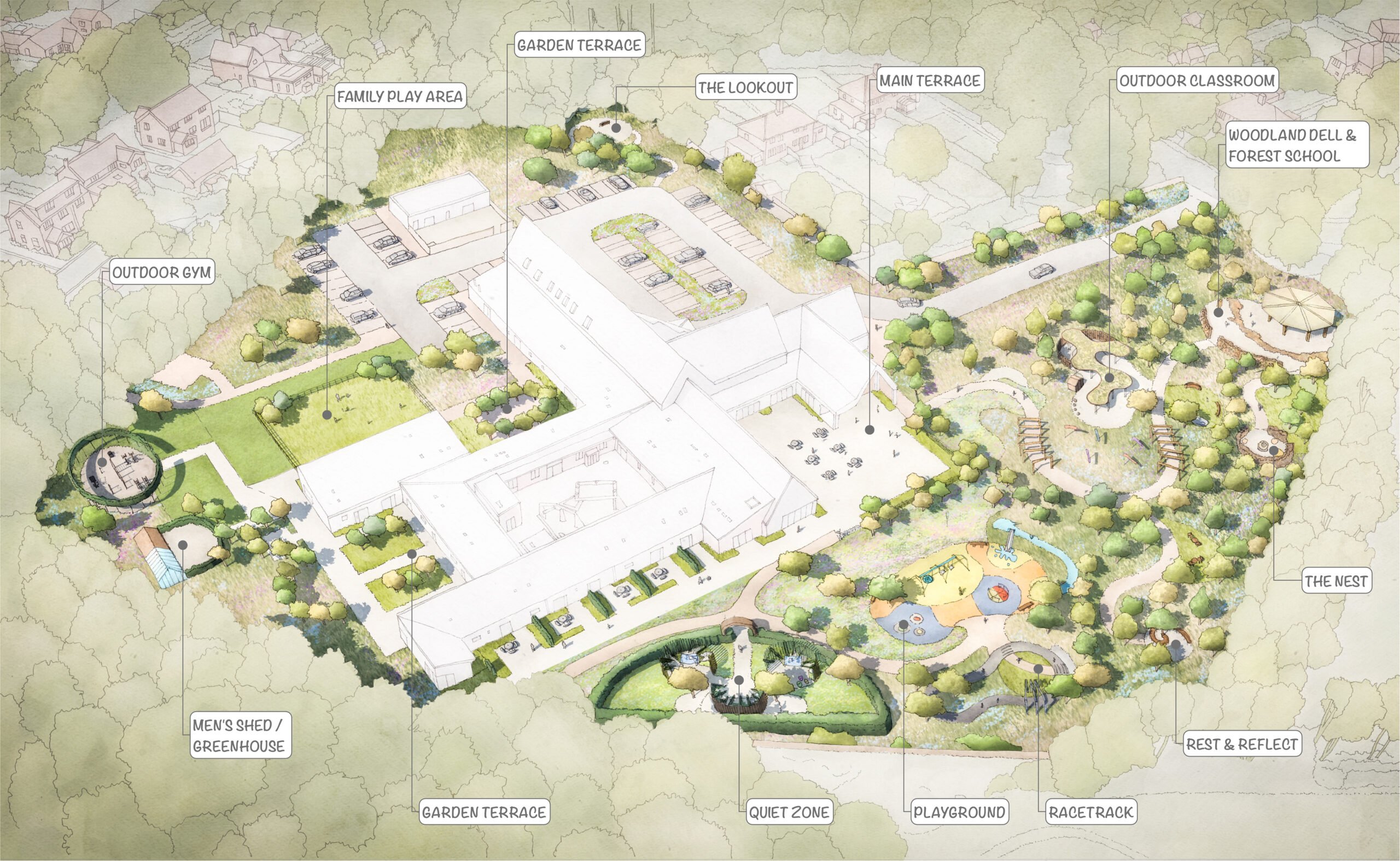 The Nook, part of East Anglia's Children's Hospices, has been several years in the making, with an ambitious long-term vision for the complete garden space. Officially opened by HRH, The Duchess of Cambridge in 2019, The Nook is East Anglia's Children Hospice's (EACH) newest site, and its masterplan garden design has been created by Gold-medal winning designer Anne-Marie Powell.
In 2022, the National Garden Scheme made a donation of £50,000 towards the Rest & Reflect Garden, the first garden space created at The Nook, with the official groundbreaking taking place at the beginning of September. Located at the top of the site, this garden space will offer a tranquil, sensory space that will incorporate quiet corners where families can spend relaxing time together. With the expertise of Stewart Landscape, this space will be brought to life over the coming months.
As with all Greenfingers gardens, the existence of the Rest & Reflect Garden is only possible due to the incredible generosity of the charity's supporters. As well as the National Garden Scheme, Clarins, the Leisure and Outdoor Furniture Association (LOFA), Evergreen Garden Care, Rose Press Garden, Ann-Marie Powell along with many others are helping to turn the plans into reality.
Linda Petrons, Director of Fundraising and Communications at the Greenfingers Charity, said: "I am so pleased to confirm that we have broken ground at The Nook. Reaching this point has not been without its challenges, but now we're full steam ahead on what we hope is the beginning of a very long legacy for the charity at this hospice. The Rest & Reflect Garden will be a beautiful space and Ann Marie's vision will undoubtedly provide all who spend time at The Nook with a peaceful hideaway."
For more on the Gardens and Health beneficiaries that the National Garden Scheme supports click here